Latitude Aero, a leading provider of aircraft interiors and maintenance services, is pleased to announce several exciting developments that are propelling the company forward and positioning it for continued growth. 
First, Latitude Aero is thrilled to announce the appointment of Garrett Wishon as Vice President of Operations. Mr. Wishon brings over 10 years of aviation experience to the company. His extensive knowledge and experience in engineering, production management, and program management make him an ideal fit for the role of Vice President of Operations. He will oversee all operations of the company, including machine shop set up and operation, and quality control. 
"I'm looking forward to a new challenge and getting to be part of an amazing team," said Mr. Wishon. "I see a very bright future with the team here as we look at expanding capabilities and entering markets we previously weren't in." 
Mr. Wishon brings a wealth of experience and expertise to the role of Vice President of Operations. With a demonstrated history of success in operations management, he has held several leadership positions within the industry, delivering successful expansion projects and driving operational excellence. He will work closely with the executive team and staff to identify opportunities for process improvement, implement best practices, and streamline our operations to support the company's continued growth. 
"We are thrilled to have Garrett join our team," said Kelvin Boyette, CEO of Latitude Aero. "His experience and knowledge in operations management will be essential as we expand our business and strive to provide our customers with even greater value and quality." 
Second, the company is proud to announce the promotion of Emma Reno to the position of Director of Marketing. Ms. Reno has been with Latitude Aero since January of 2022, serving most recently as Marketing Coordinator. In her new role, Ms. Reno will be responsible for leading all marketing initiatives for the company, including brand development, digital marketing, and public relations. She will also work closely with the sales team to develop effective marketing strategies that drive business growth and increase brand recognition. 
"Emma has been an integral part of Latitude," said Kelvin Boyette. "Her dedication, creativity, and expertise in marketing have been instrumental in the success of our company. We are thrilled to promote her to the position of Director of Marketing and look forward to her continued contributions to our organization."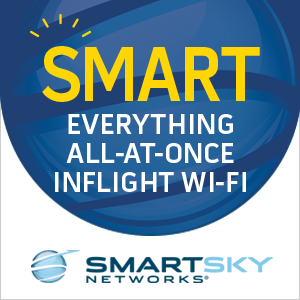 Ms. Reno has a proven track record of delivering results in her role as Marketing Coordinator at Latitude Aero. She has played a key role in the development and implementation of successful marketing campaigns that have increased brand awareness and generated new business. Her experience in digital marketing, content creation, and social media management make her an ideal candidate for the position of Director of Marketing. 
"I am honored and excited to take on the role of Director of Marketing at Latitude Aero," said Ms. Reno. "I am passionate about the aviation industry and look forward to continuing to develop innovative marketing strategies that will drive growth and success for our company." Latitude Aero is committed to promoting from within and providing opportunities for career growth and advancement. Ms. Reno's promotion to Director of Marketing reflects the company's dedication to recognizing and rewarding the hard work and talent of its employees. 
These leadership changes come as a response to the company's recent expansion of capabilities. Latitude Aero has been experiencing strong demand for its services and has been growing its operations to meet this demand. These changes to the leadership team will help ensure that the company is well-positioned to manage this growth effectively. 
"We are constantly looking for ways to improve and evolve our business, and our recent leadership changes are part of that effort," said Kelvin Boyette. "We need to make sure that we have the right people in place to drive our growth and innovation." 
The company's expansion is a testament to the quality of its products and services, and its commitment to 100% on-time delivery and quality acceptance. With a focus on continuous improvement, Latitude Aero is well-positioned to capitalize on the opportunities presented by this growth.
Featured image credited to Latitude Aero