Delta Air Lines stepped up its sustainability efforts this month by signing a memorandum of understanding with Airbus to collaborate on the development of hydrogen-powered aircraft, and inking a new sustainable aviation fuel pact with Gevo that increases the amount of alcohol-to-jet fuel the carrier intends to buy from the provider to 75 million gallons a year from the previously-agreed 10 million gallons.
The MoU with Airbus makes Delta the first US carrier to work with the European airframer, as it seeks to turn the conceptual 'ZEROe' hydrogen-powered aircraft designs unveiled in 2020 into a commercial reality. Airbus aims to have a hydrogen-powered aircraft ready to enter service by 2035.
A Delta spokesperson confirms to Runway Girl Network that its agreement with Airbus involves "no financial investment at this time". Instead, the Atlanta-based carrier says it will help "to identify fleet and network expectations", as well as the "operational and infrastructure requirements needed to develop commercial aircraft powered by hydrogen fuel".
This will involve exploring the viability of hydrogen-fueled aircraft, and looking at how the aircraft could be brought into Delta's fleet. The airline says it will study potential challenges such as flight range limits, refueling time and airport compatibility. Other areas of focus include assessing the infrastructure required to develop green hydrogen, analyzing how production could be scaled up and how the fuel could be distributed at airports across the USA. 
The green hydrogen question is key because while hydrogen emits only water when burned, the process to produce it is extremely energy intensive. Unless renewable energy sources such as wind, solar or hydro are used in the production process, hydrogen-based fuels cannot be considered truly green. However, competition for renewable electricity from other sectors with net-zero commitments of their own will become increasingly fierce in the countdown to 2050.
Coalition building is listed as another focus area in the Delta/Airbus MoU, with the cooperation of all stakeholders deemed essential to transitioning the aviation industry away from fossil fuels.
"To decarbonize aviation, we need to develop the right technology bricks and a dynamic hydrogen eco-system," said Airbus executive vice-president communications and corporate affairs Julie Kitcher on announcing the MoU earlier this month. "Through close collaboration with key partners, such as Delta, we will integrate our customers' expertise and specific needs to ensure our zero-emission aircraft will be a game-changer for sustainable aerospace."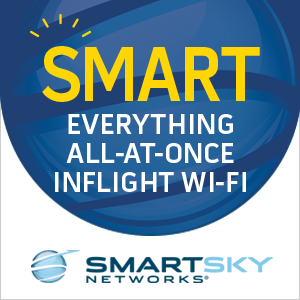 Within days of announcing its agreement with Airbus, Delta upped its SAF commitment with alcohol-to-jet fuel producer Gevo. The carrier had in 2019 agreed to purchase 10 million gallons of SAF a year from Gevo. A Colorado-based producer, Gevo announced on 22 March that it had signed a "take-or-pay" deal with Delta to supply 75 million gallons of SAF a year for seven years. The latest pact replaces the previous agreement.
"We expect production from our first net-zero plant to begin in 2025," says Gevo chief executive Patrick Gruber. "To meet the demand that we now have under contract, we need to develop and build more than one net-zero plant. This is a happy problem to have."
As airlines step up their efforts to cut emissions, calls for demand-management measures for air travel are becoming louder. 
Earlier this month, investor-led group Climate Action 100+ released a report which suggested that in order for aviation to align with the goal of limiting the global temperature rise to 1.5°C, long-haul leisure flights and business travel by air should be capped at 2019 levels and demand should be shifted to rail, where possible. It added that failure to "massively" scale up SAF volumes could result in the need for "even more stringent" demand-management measures.
"While these measures would certainly be unpopular with the airline industry, they would only impact 12% of all air travel, and without them, residual emissions from aviation in 2050 could be over double what is required to reach 1.5°C," says Climate Action 100+.
Related Articles:
Featured image credited to Delta Air Lines