As a somewhat loyal Delta flyer, I jumped at a recent opportunity to book a roundtrip transcontinental journey on the airline's newly acquired Airbus A321neo twinjets.
The A321neo features Delta's latest First Class product, though I would be riding down back in Main Cabin.
Having only just introduced the A321neo on routes out of New York JFK in the days prior, Delta was experiencing some operational issues that week which led to an unfortunate equipment swap to a Boeing 737-900ER for my first flight. At least it would operate on-time, even as some morning storms tried their best to ruin the day.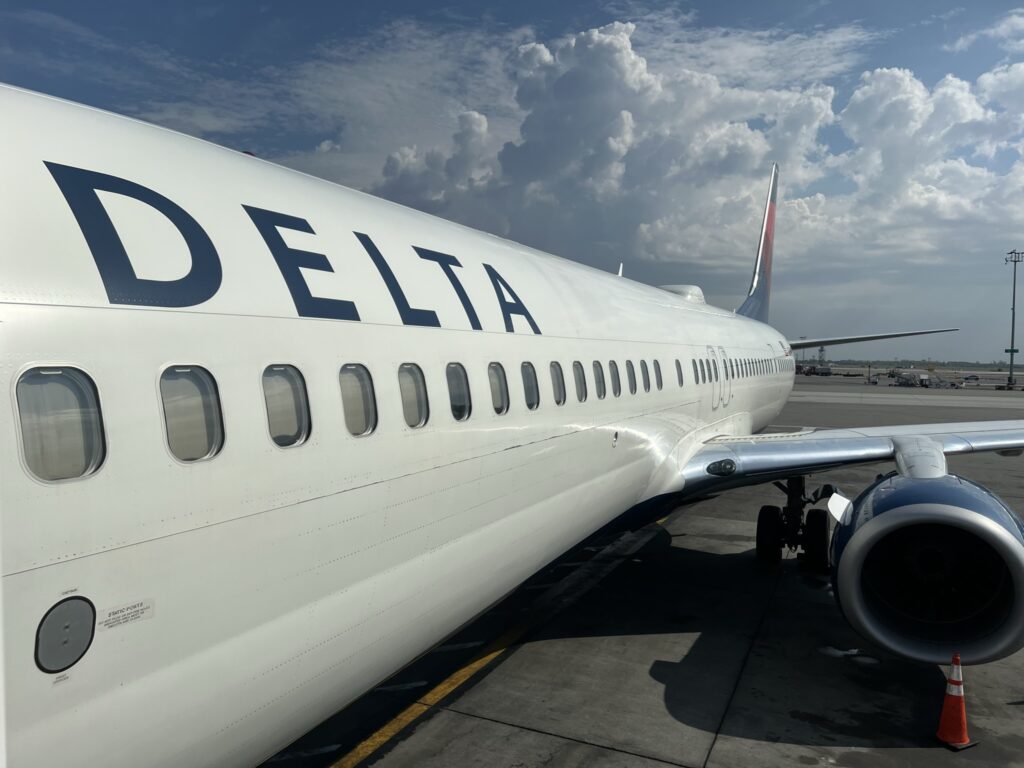 While far from my favorite aircraft, the 737-900ER offers a similar experience to the A321neo. The familiar Panasonic seatback screens kept me entertained. AC power and USB ports kept my devices charged up, and Wi-Fi kept me connected.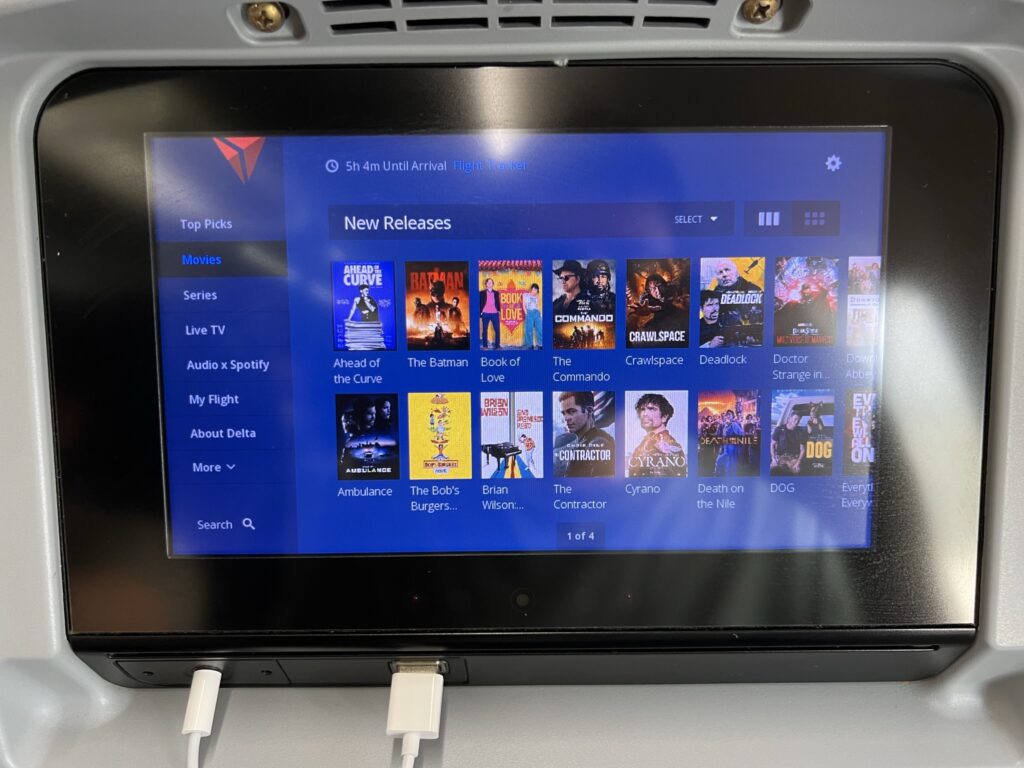 One aircraft-agnostic #PaxEx element that I was looking forward to experiencing was the recently enhanced Main Cabin catering. While still a far cry from the 'free meals for all' model offered on many transcon routes pre-COVID, Delta has finally resumed a limited buy-on-board fresh food program on select flights.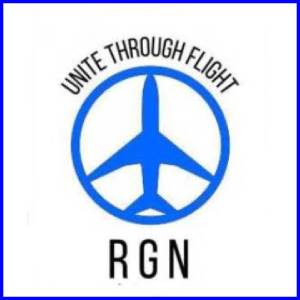 While Delta's website offered no up-to-date information about the food options, a link buried in the Wi-Fi portal provided details. A few snack boxes were on offer, as well as a fruit and cheese plate and a chicken salad sandwich plate.
I was seated in just the seventh row of the economy cabin, in what is still considered a "preferred seat", yet both the cheese and chicken sandwich plates were sold out by the time the attendant arrived at my row.
This extremely limited availability repeated itself on my return flight, though I was able to snag the last cheese plate.
In contrast, United seems to be properly catering its aircraft while Alaska Airlines blends the two by offering pre-ordering of food through its app. Delta is behind the curve in both regards.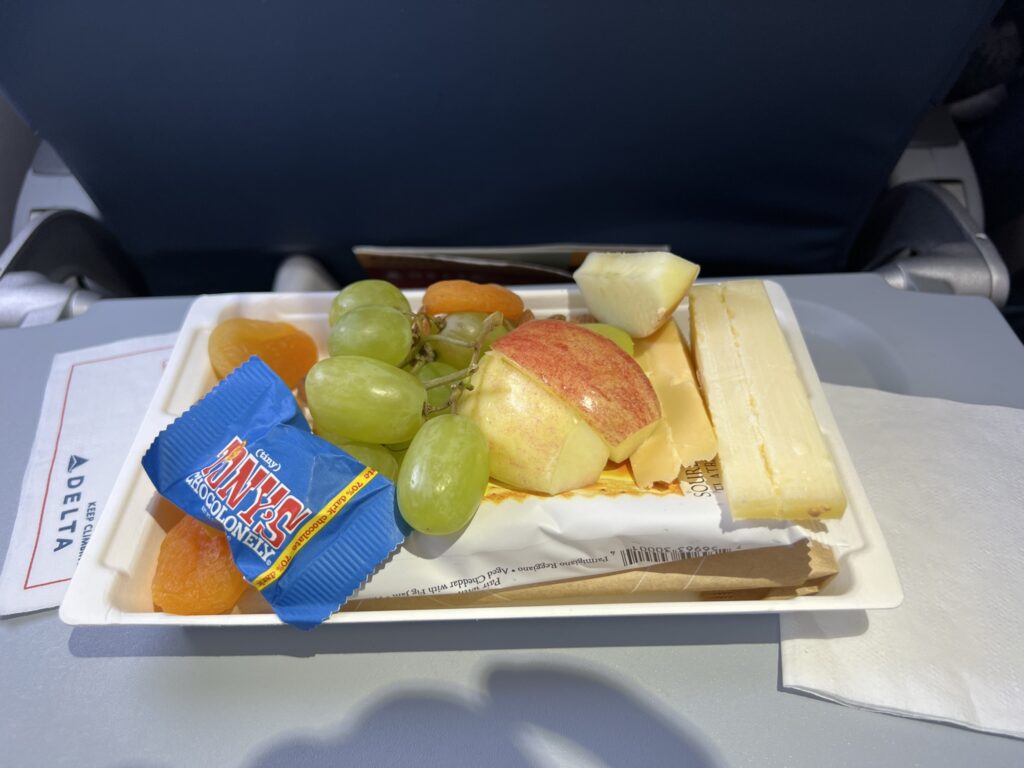 The US major has, however, recently started stocking Explorer cold brew iced coffee concentrate and thankfully that was available on both of my flights.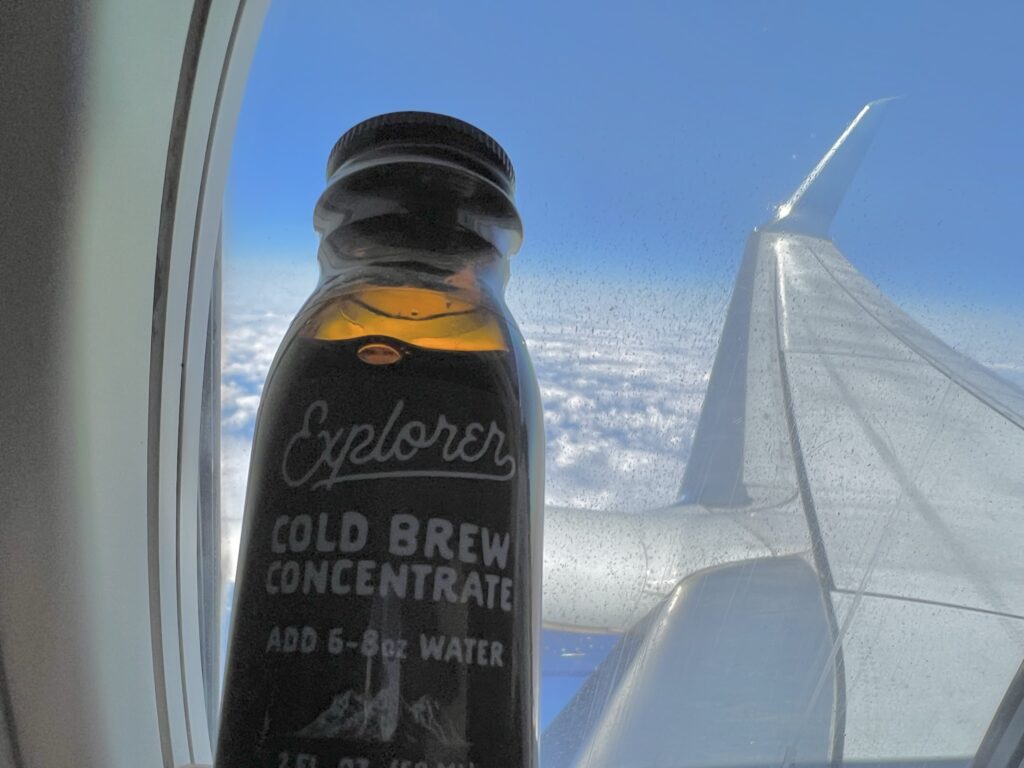 On the return, the A321neo was waiting at the gate for an on-time departure. In service for just two months at the time, the aircraft is so new that when I asked the flight attendant during boarding how he liked the new ride he replied "don't know yet, it's my first flight on it!"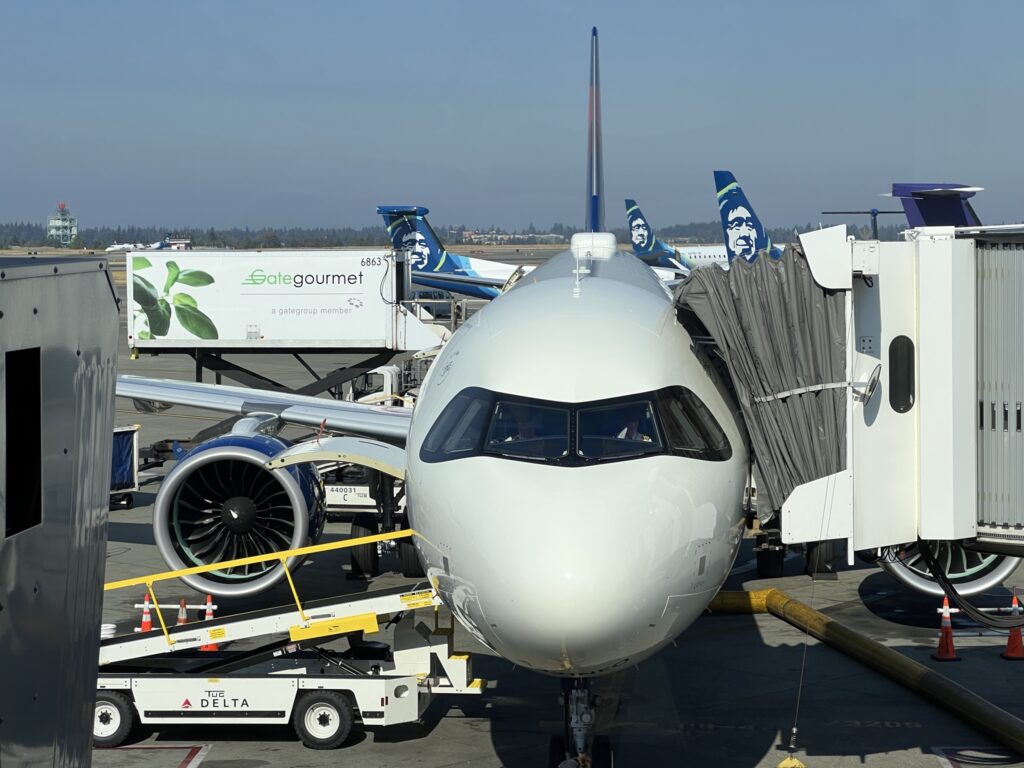 This was my first flight on an Airbus aircraft with the full Airspace interior and the difference was immediately noticeable. The overhead lighting down the length of the aisle was a nice touch though the system wasn't active after boarding.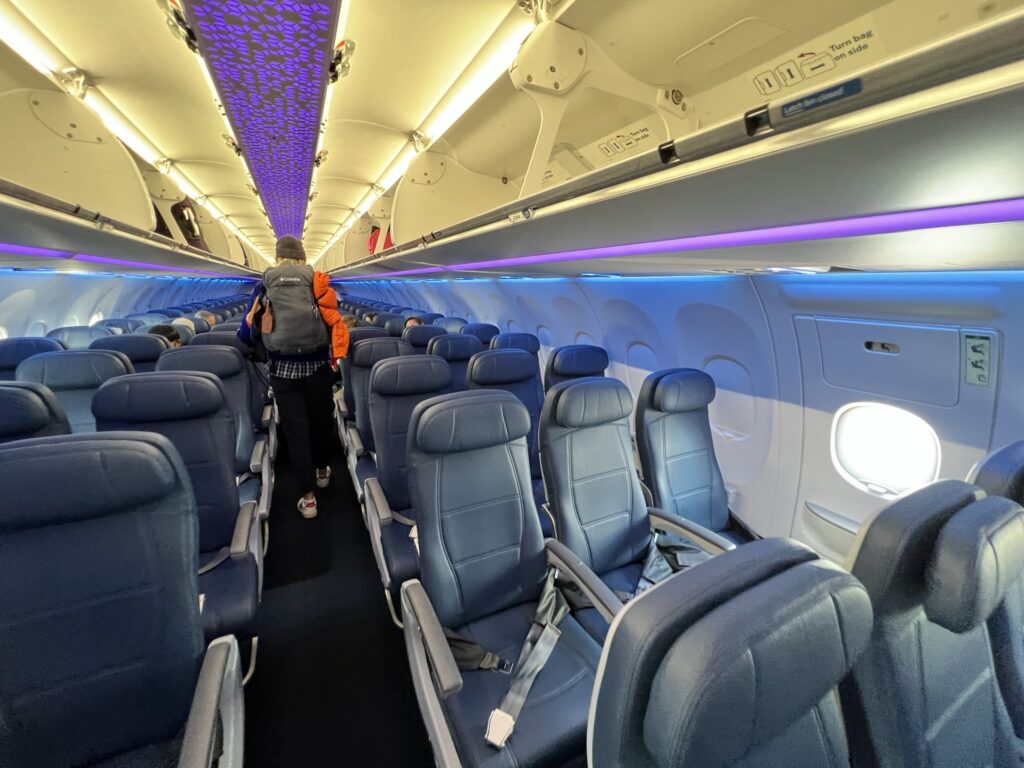 The Airspace XL bins swallowed up passengers' bags quite impressively. Every bin had a diagram on how to properly stow bags sideways and attendants occasionally assisted, but passengers generally got the hang of it.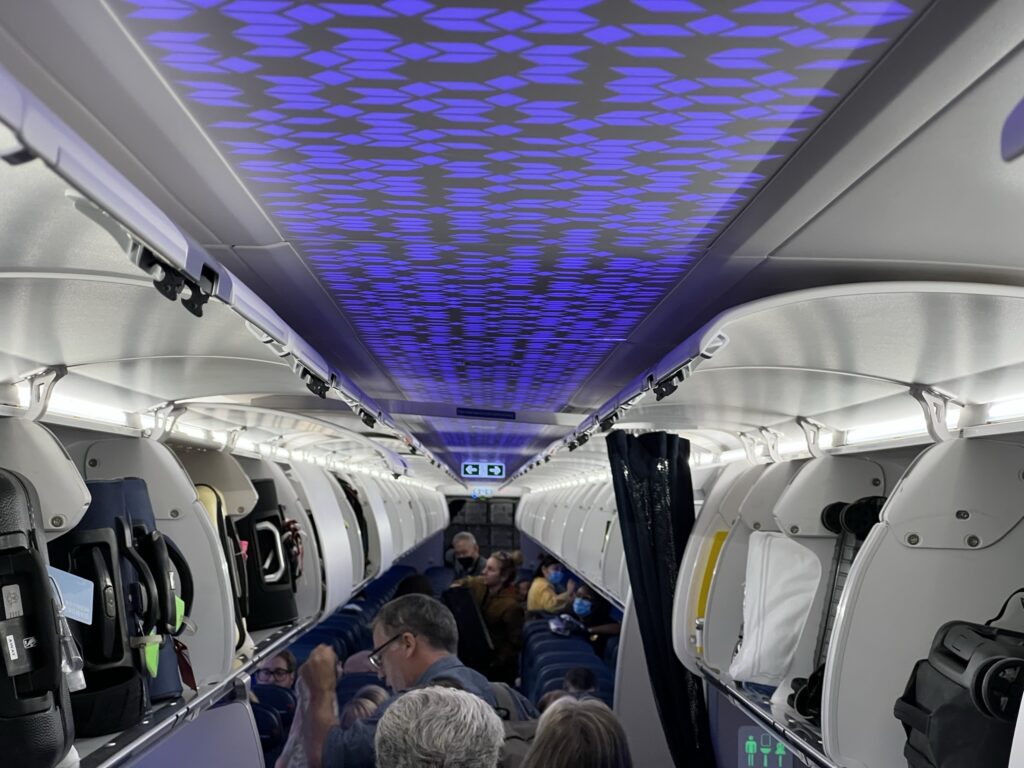 The A321neo is Delta's first aircraft to feature both the carrier's own seatback entertainment system from Delta Flight Products as well as its latest generation Wi-Fi system from Viasat.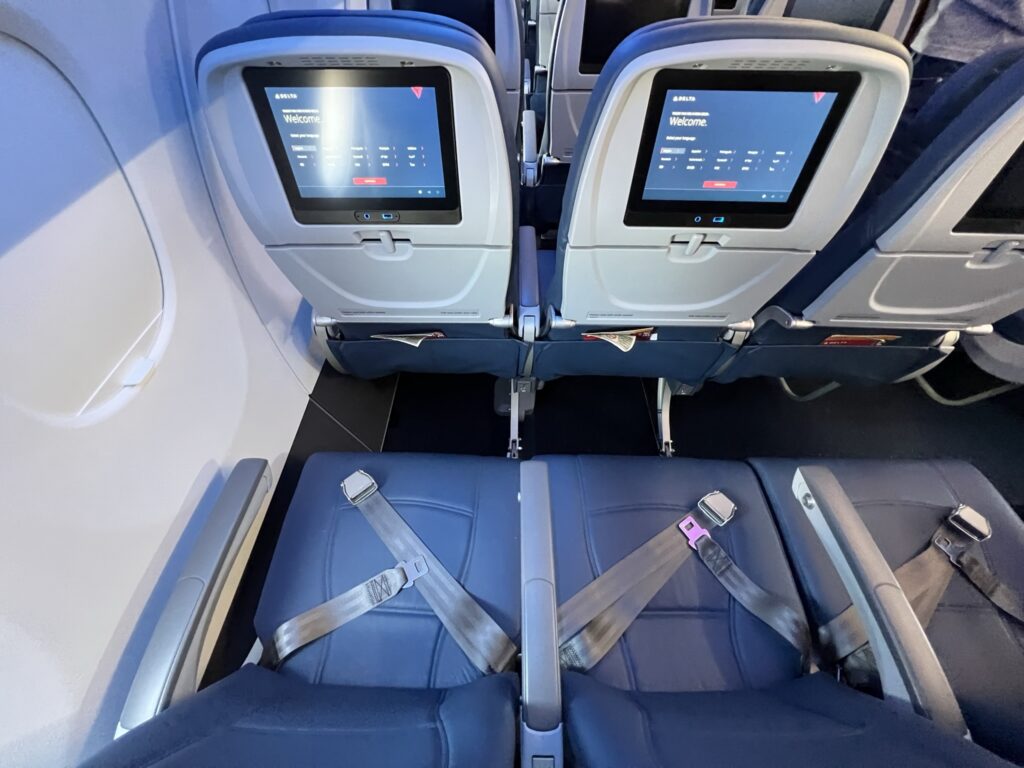 Delta continues to offer a world-class movie selection — with as many as 671 movies purported to be offered on my flight — but its IFE user interface remains lackluster. With so many movies on offer, I would appreciate the ability to favorite selections to come back to later.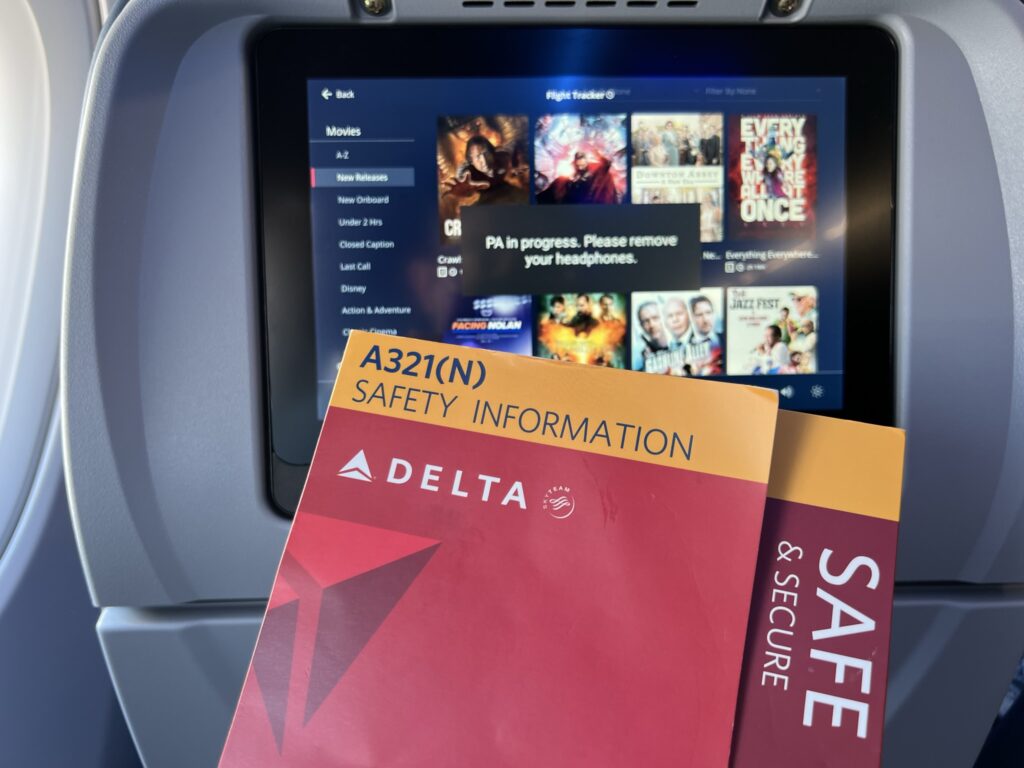 While Delta still isn't offering the free Internet browsing it has been teasing for years, it is offering a very seamless and reasonable experience on its Viasat-equipped aircraft.
After the Wi-Fi network is selected, the portal automatically connects the passenger to a free messaging tier, removing much of the friction that might prevent less tech-savvy travelers from enabling it.
At just $5 for full connectivity, I was happy with the reliability and speeds delivered and encountered no issues when streaming video or browsing social media. The experience closely mirrored what I have come to expect on JetBlue flights for years.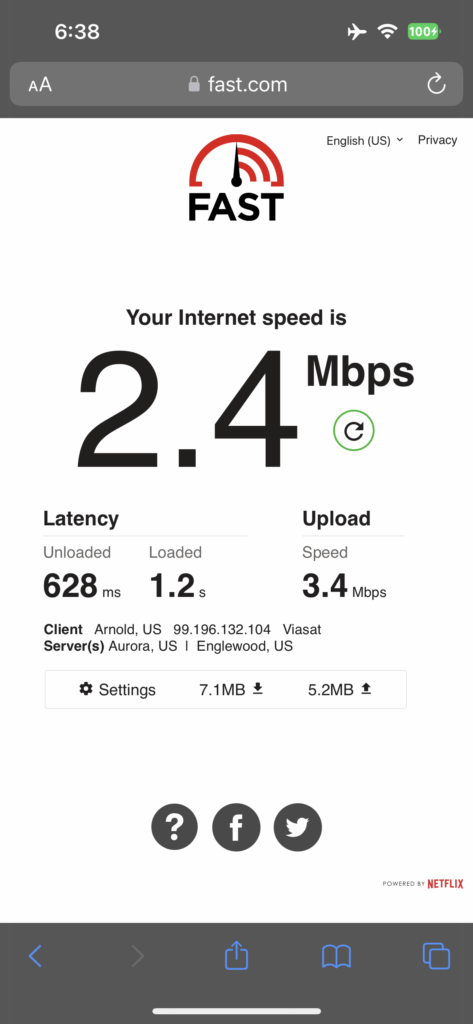 While the aircraft was practically brand new, I was disappointed to observe a rapidly deteriorating situation in the lavatories. There are three lavatories in the economy cabin — one mid-cabin and two at the rear. But the door mechanics are confusing (the interior side has no handle to fully pull it closed).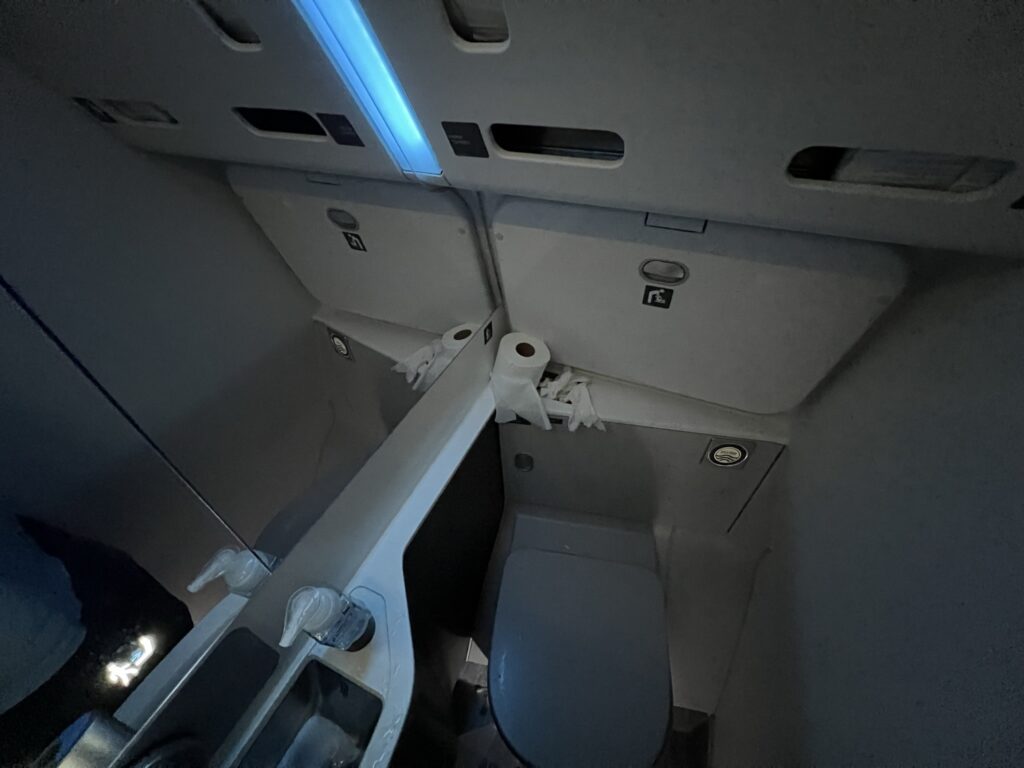 Opening the door of a rear lav was difficult as it required an odd and uneven bi-fold maneuver, which led to another passenger accidentally dislodging the door from the sliding track, rendering it inoperable. The toilet paper roll holders are located just inches off the floor in a way that I find unsanitary given the less than perfectly clean nature of airplane lavatories.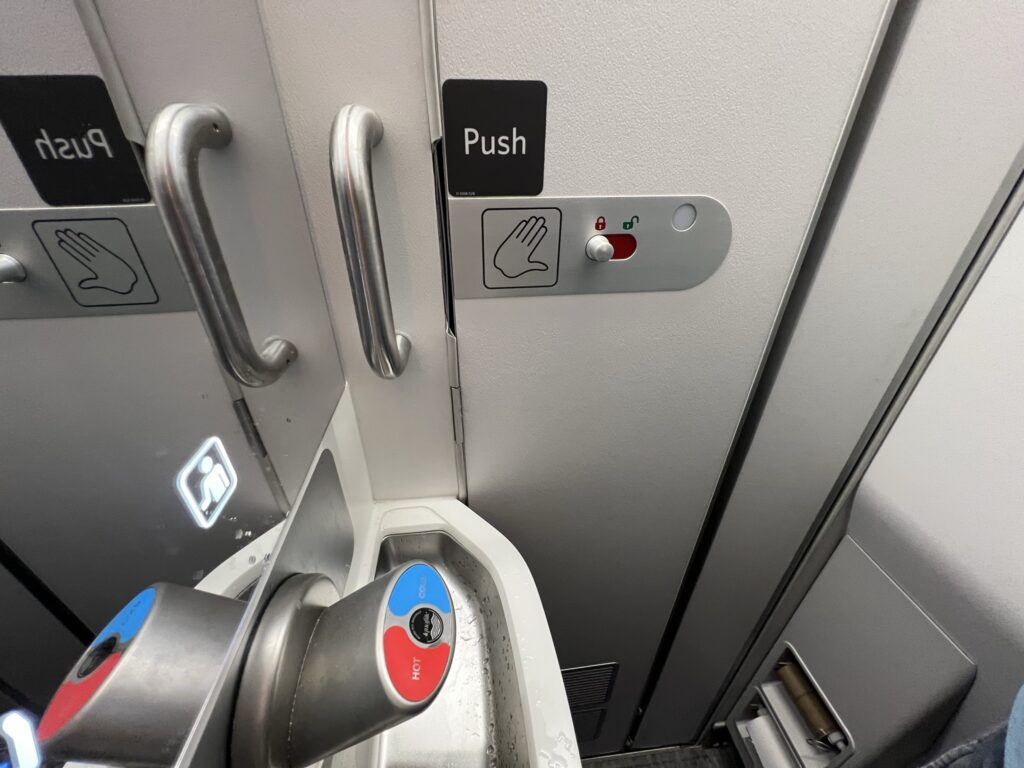 The A321neo is a great aircraft and Delta has added some nice #PaxEx bells and whistles. But the insufficient catering and lavatory quirks really sullied the overall experience. Delta positions itself as a premium airline, but running out of catering so quickly and offering only a small bag of nuts and Biscoff cookies on a transcontinental flight is more in line with a low-cost offering.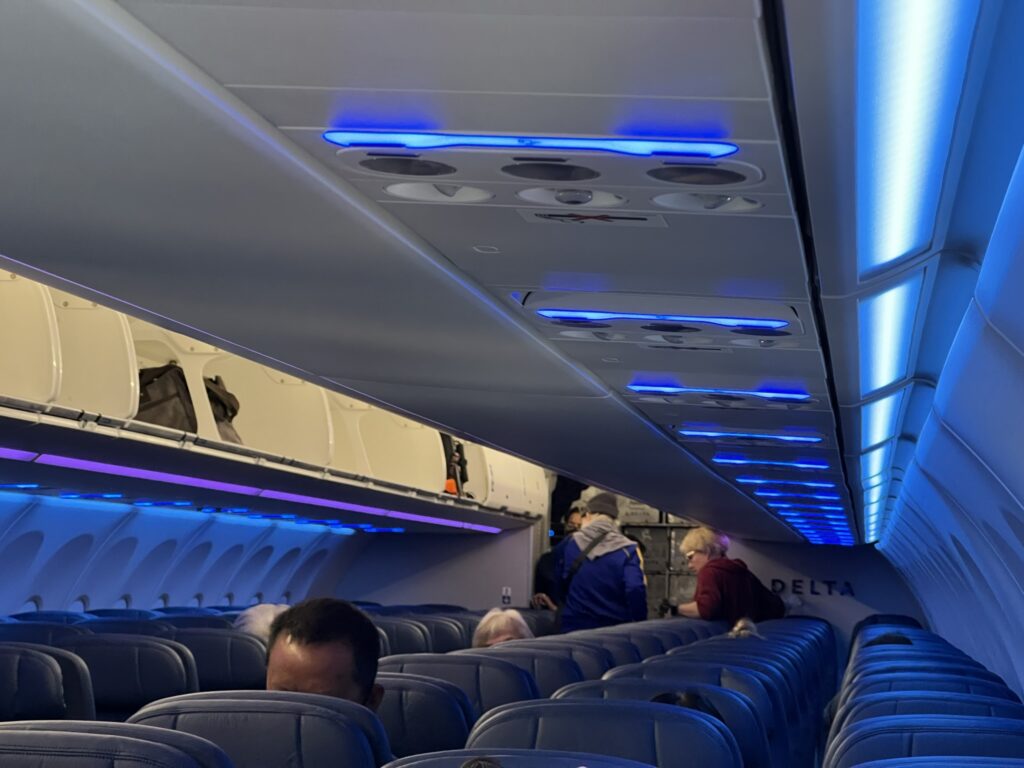 Related Articles:
All images credited to the author, Jason Rabinowitz