I'm typically not the kind of person who takes a winter retreat to the Caribbean, but after seeing a great deal on a hotel in the #AvGeek paradise of St. Maarten and very reasonably priced fares split across JetBlue Airways and Delta Air Lines, I was more than happy to get some sun in December.
This trip would also provide an interesting opportunity to compare two narrowbody workhorses of each fleet — the JetBlue all-economy Airbus A321ceo, which is the subject of this review, versus the Delta "domestic" Boeing 757.
JetBlue's New York JFK Terminal 5 is always bustling with daunting TSA lines, but PreCheck proved its worth as usual with a less than 10-minute wait. I pre-ordered my Starbucks coffee as soon as I stepped into the TSA line and it was delivered as soon as I walked up to the counter — perfect timing after years of spending more time waiting for coffee than for TSA at T5. The terminal's food court is also often plagued with long lines, and this day was no different.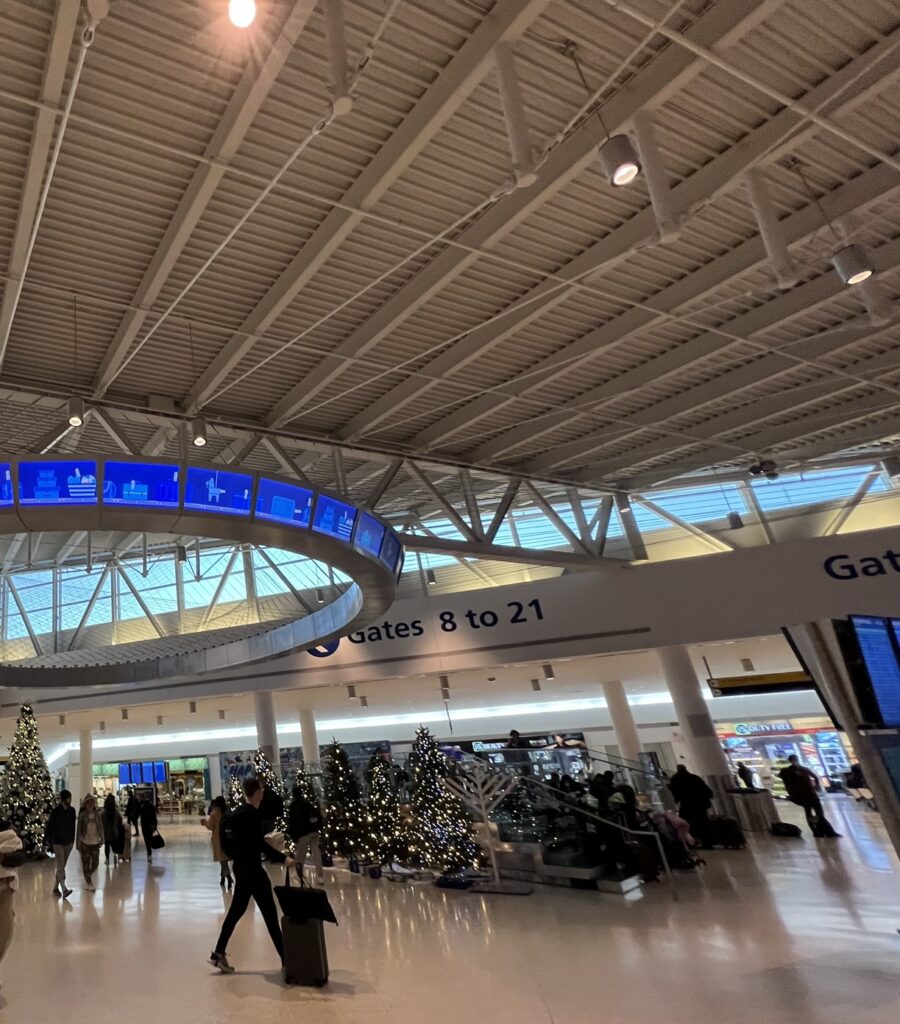 People snaked around the various breakfast vendors, a situation not helped by airport hospitality group OTG's menu screens listing far different prices than their tablet ordering screens.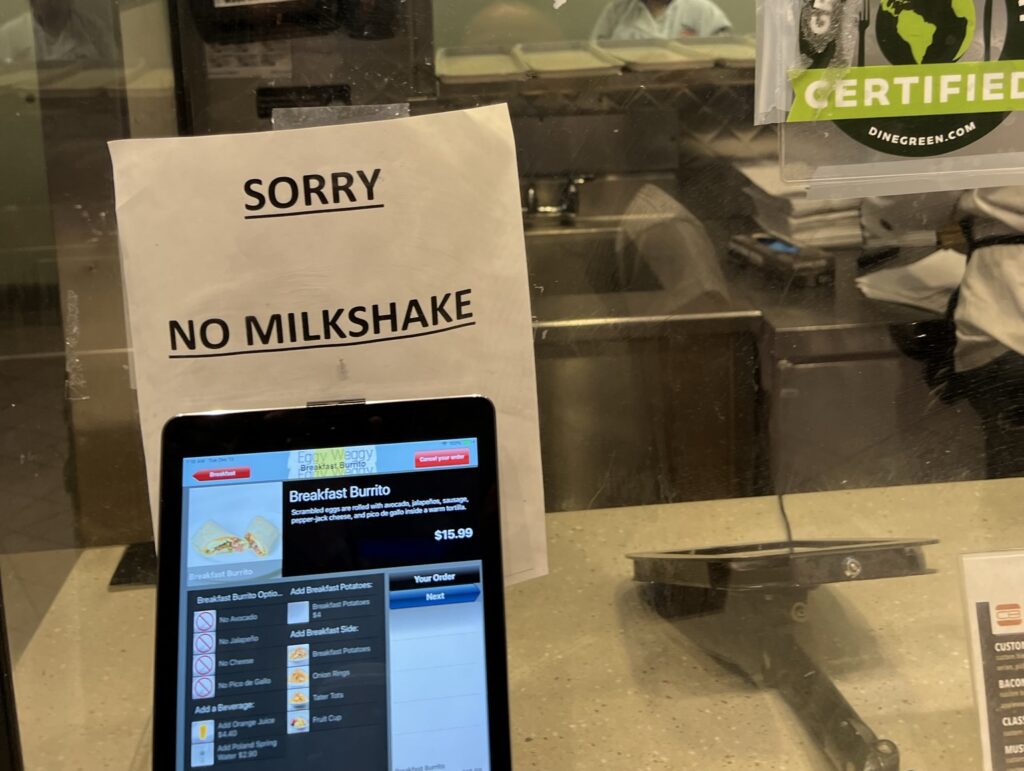 The boarding area was also a bit of a zoo, with PA announcements from different gates competing for attention, and a neighboring gate agent not specifying which flights the announcements were about.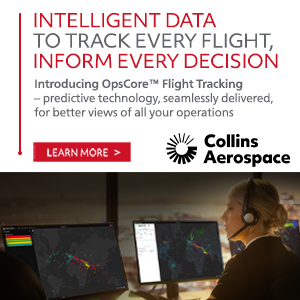 Boarding was nevertheless completed on time, but we sat for a considerable duration before pushing back. What was going to be an on-time departure became a near 45-minute delay due to congestion on JetBlue's ramp, even though there were no significant weather or airport-wide issues to blame.
This particular JetBlue A321ceo was of the non-Mint (no business class) variety and entered service seven years prior. Although the aircraft is relatively young, it looked a bit worse for the wear.
The inflight entertainment screens were scratched up, overhead bins rattled like nothing I've ever heard before, and the lavatories looked very battle worn.
This aircraft is begging for a refresh that probably isn't happening anytime soon. Thankfully with just 200 seats, JetBlue's A321s are among the least dense of the all-economy layout, offering a generous 32" of pitch.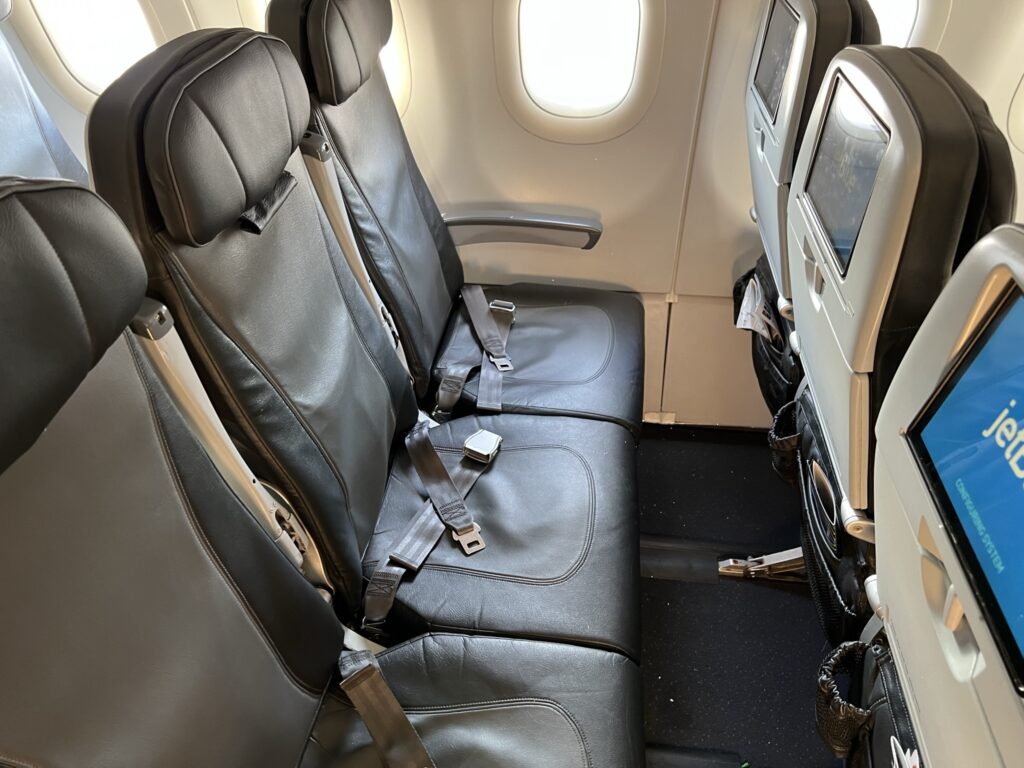 JetBlue's A321ceo fleet features a legacy LiveTV (now Thales) LTV4 system, which I reckon should never have been allowed to leave the engineering lab. In my opinion, it's among the worst IFE systems to ever hit the skies.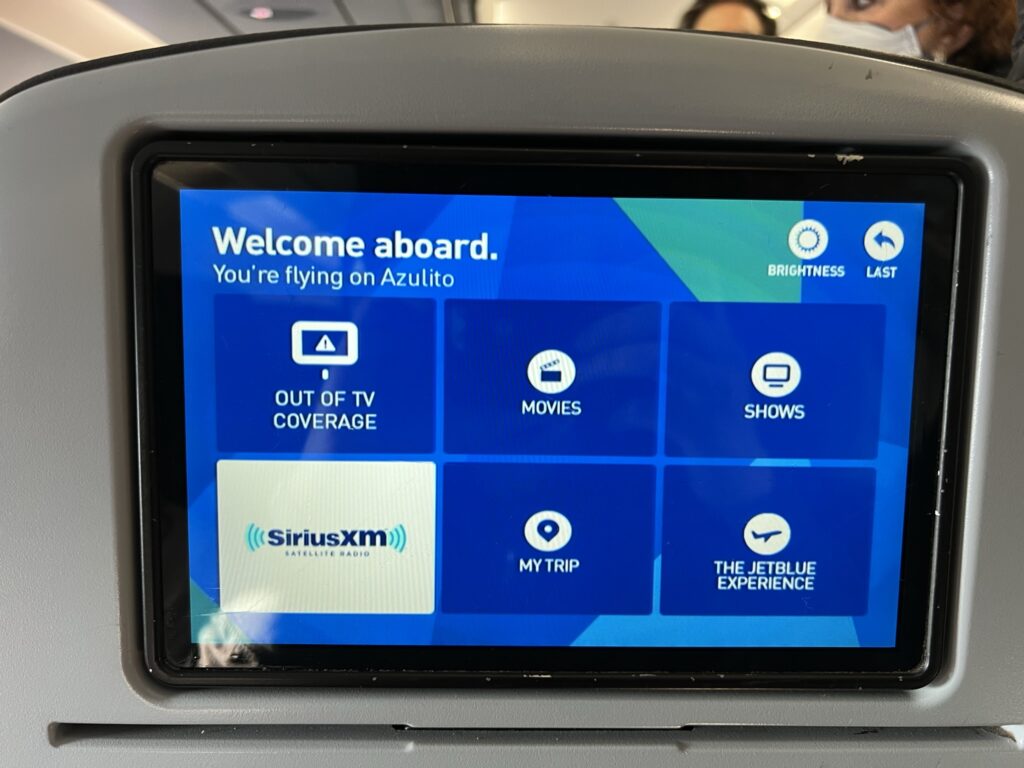 The system is slow to respond to touch, has a clunky user interface, and features an armrest mounted controller that serves mainly to be accidentally pressed by every passenger's elbow for hours on end.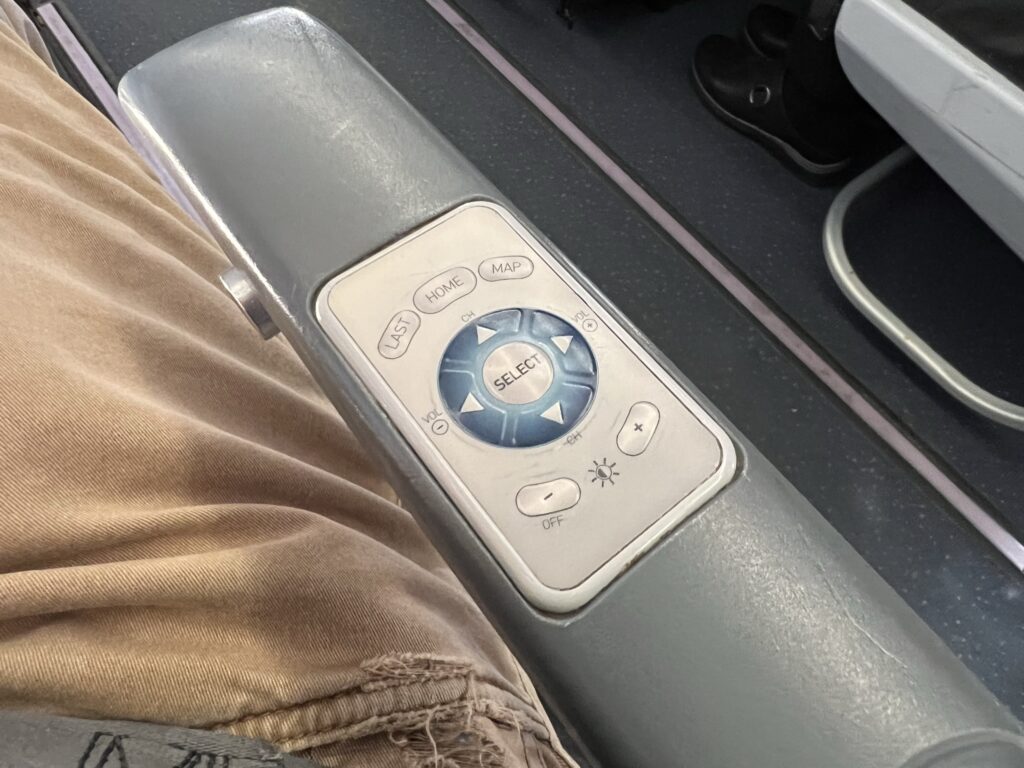 Power and USB outlets are thankfully available, but they're buried under the seats and JetBlue has still not placed a label anywhere on the seat to call attention to them.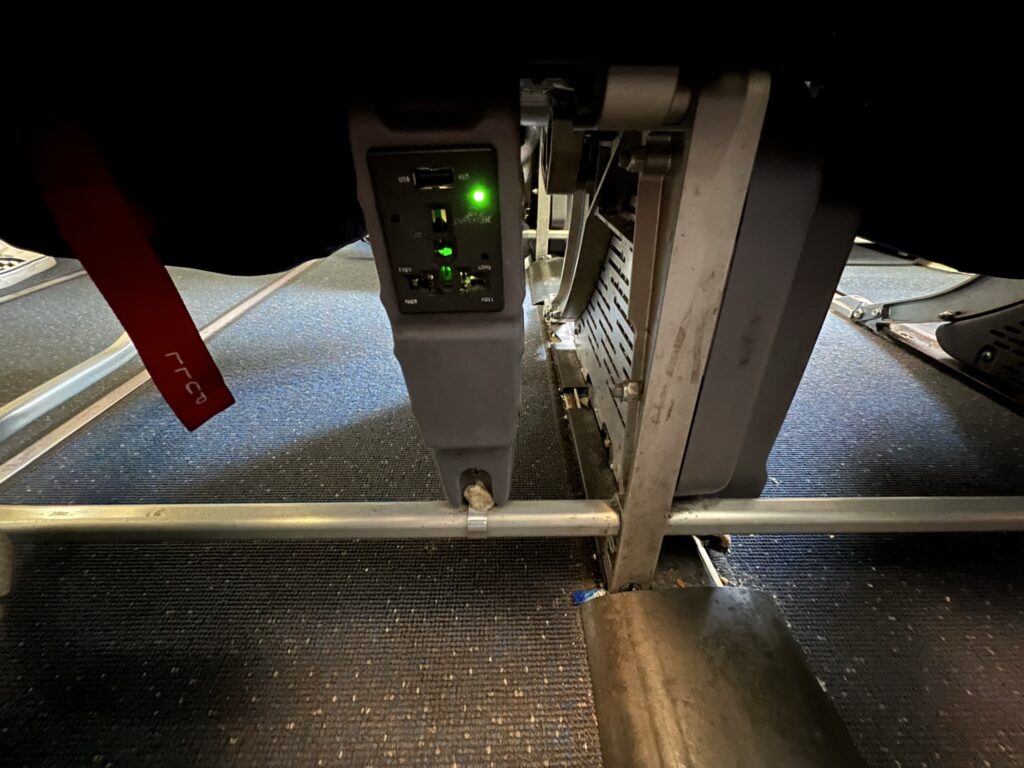 Even worse, the system outright did not work on this flight. No movies, TV shows, or even moving map content loaded in the menu system even after multiple reboots by the crew.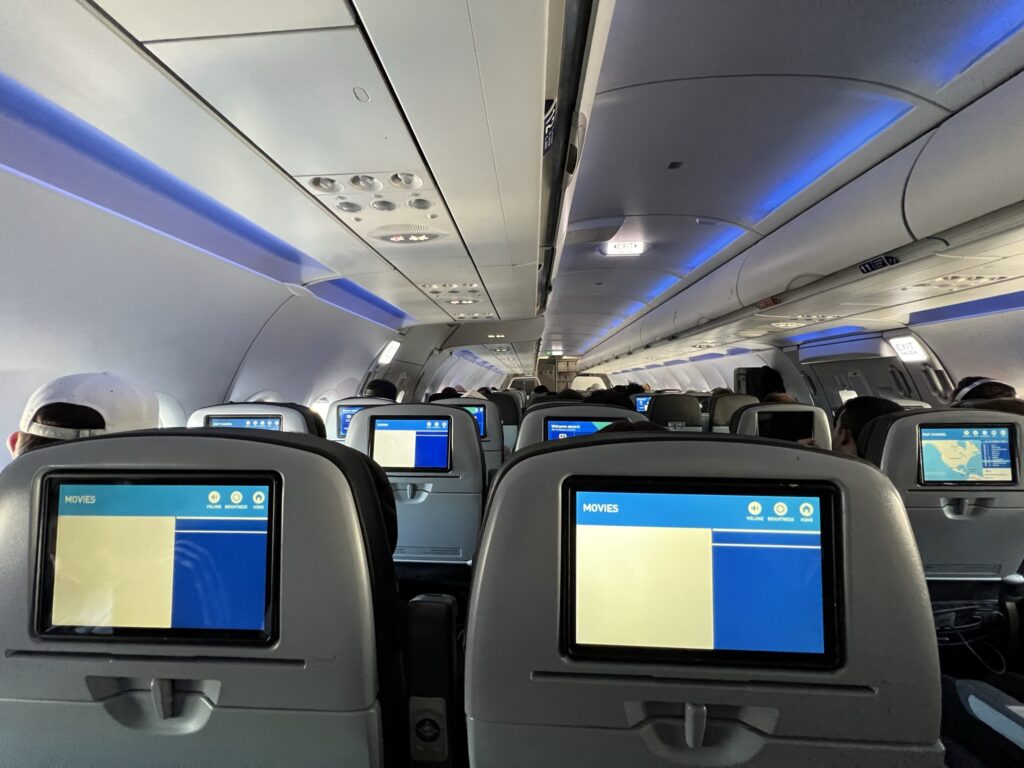 The only content that worked was the legacy XM radio option.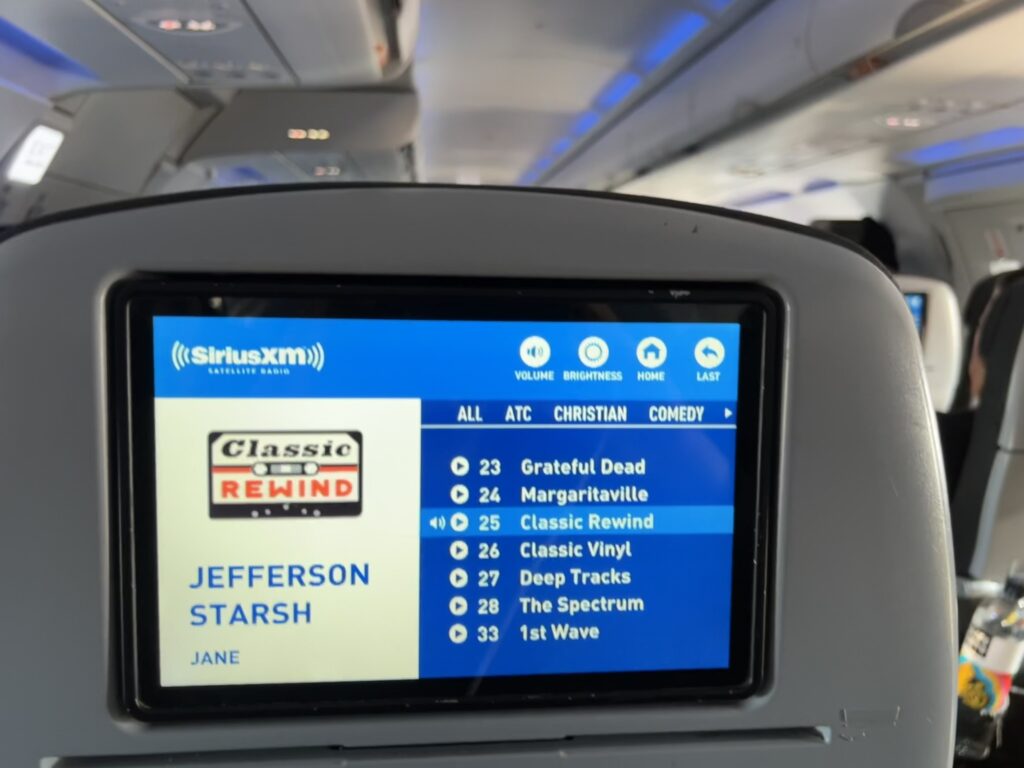 This was compounded by the A321ceo only being equipped with ViaSat-1 satellite-capable inflight connectivity equipment, so a majority of the flight was outside of the coverage map for onboard Internet.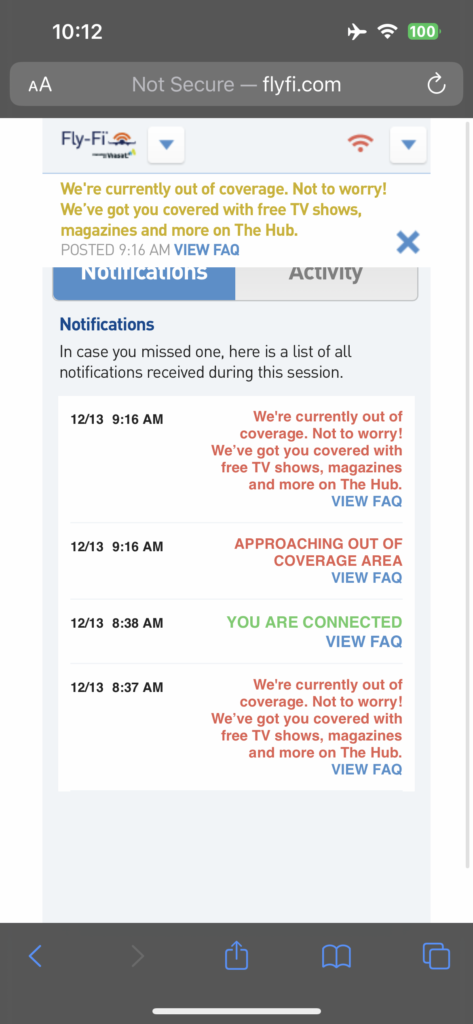 The Wi-Fi portal was also not stocked with any meaningful cached entertainment content for streaming. Had it been on offer, it would have offset the seatback screen outage.
Fortunately, the crew working this flight were spectacular, preemptively offering a $15 flight credit for the inoperable IFE, and good conversation in the real galley.
Inflight catering is still hit-or-miss in the post-Covid era, but this is an aspect where JetBlue excelled after stumbling on my last flight. I shouldn't be impressed about having a printed menu with catering options, but here we are.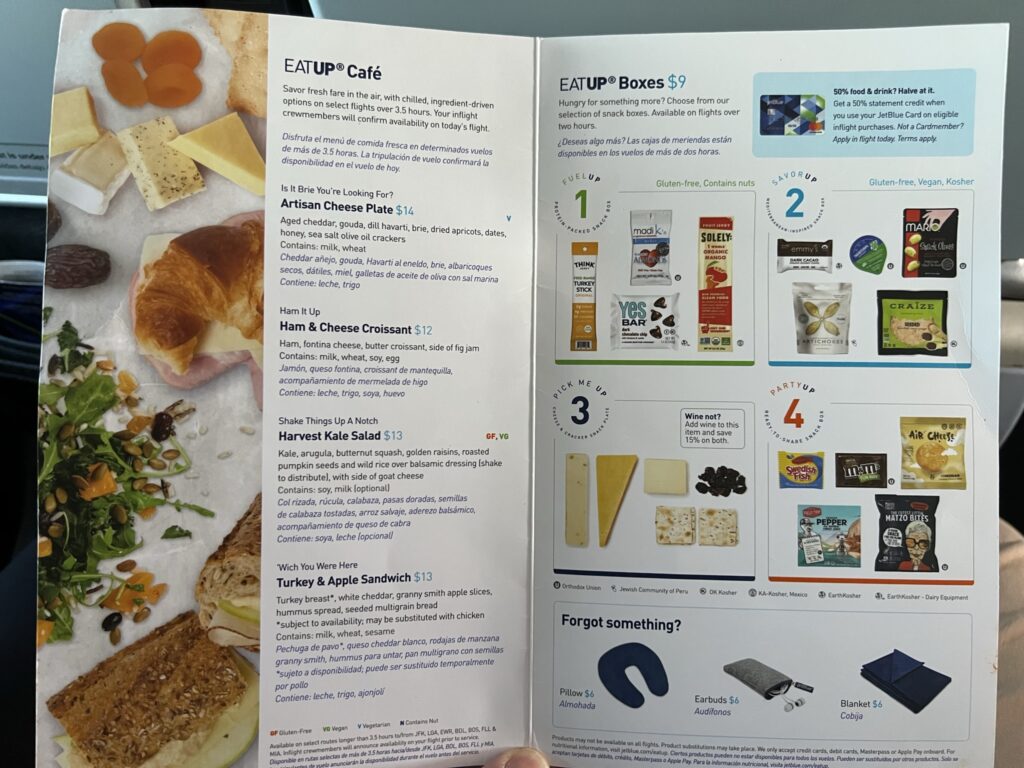 I opted to pay $13  for a turkey and apple sandwich, which wasn't all that good but was definitely better than nothing, especially at a 50% discount when purchased with the free JetBlue credit card.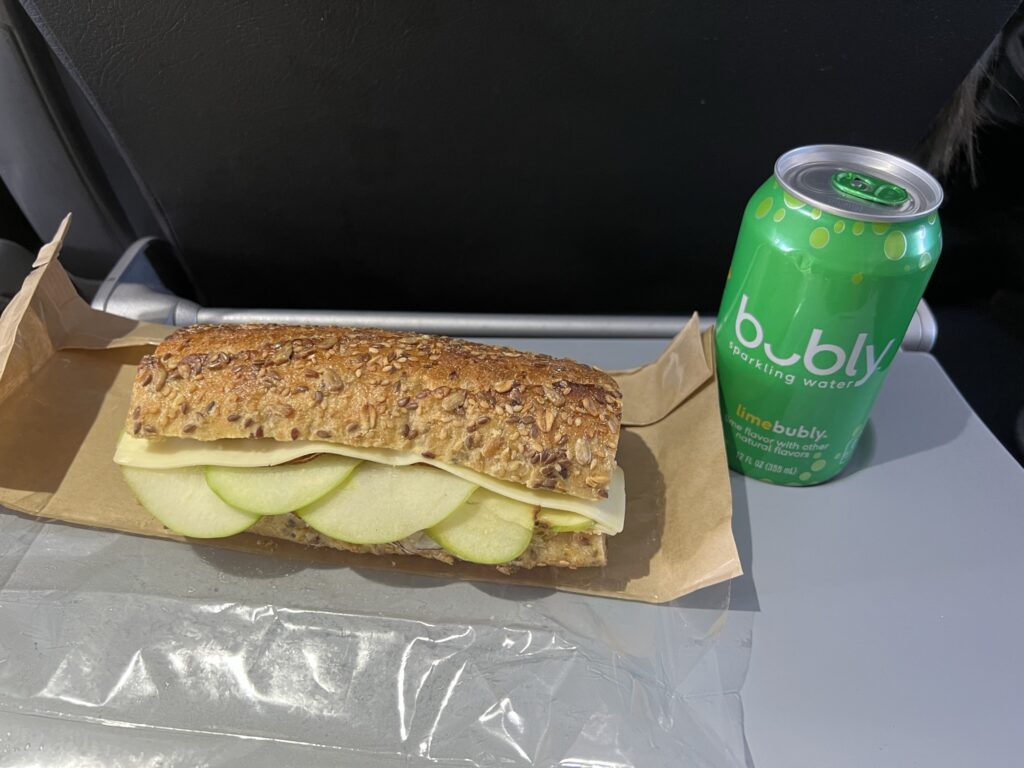 The typical free JetBlue snacks and drinks were also available, and distributed in copious amounts.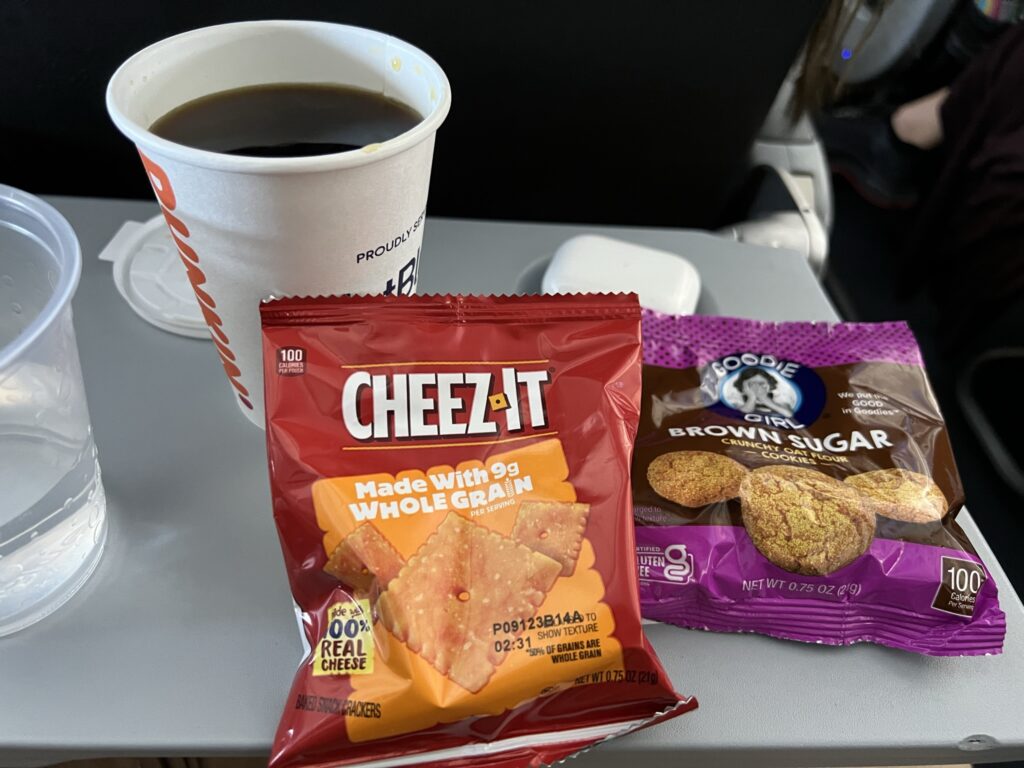 We made up most of our lost time in the air and arrived only 22 minutes late, softening the blow of the delayed departure.
Overall it was quite a disappointing experience with JetBlue. The airline prides itself on offering free seatback entertainment and Wi-Fi on all aircraft, but when none of that actually works, it's a real shame. I believe JetBlue desperately needs to update its A321ceos and "Phase 1" A320 fleet. But it seems to have no plans to do so.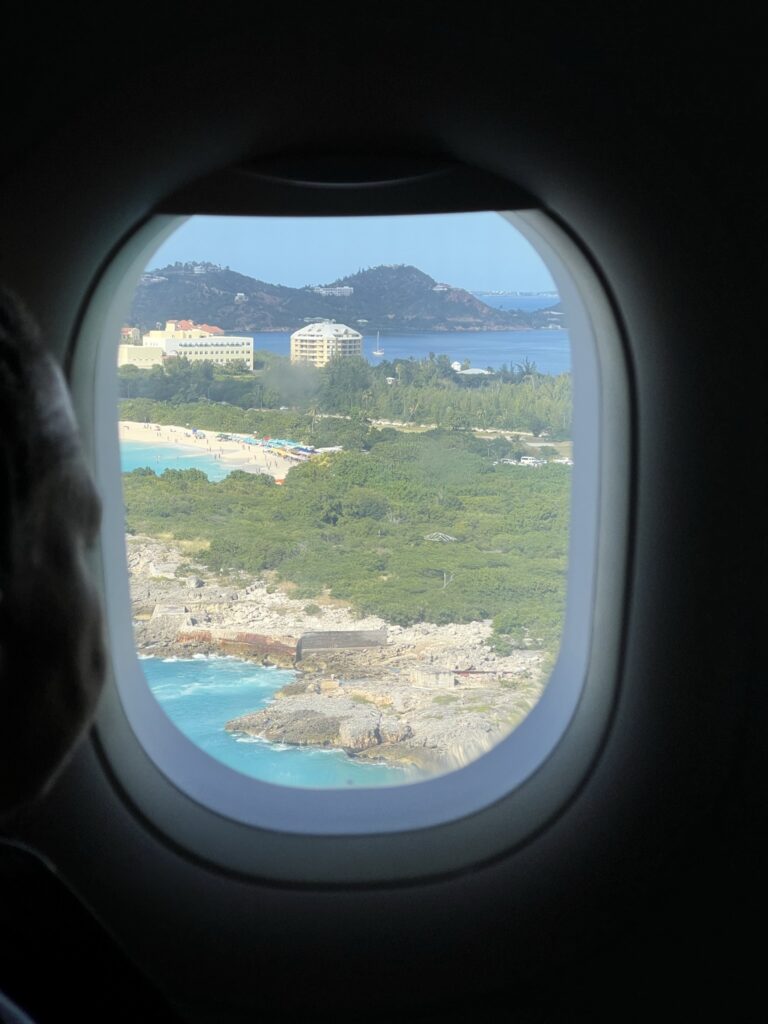 Related Articles:
All images credited to the author, Jason Rabinowitz