After a few days of beautiful beaches and plane spotting in St. Maarten, it was time to head back to a very cold New York. While my flight to St. Maarten's SXM airport with JetBlue was lackluster due to nonfunctional entertainment and Wi-Fi systems, I was excited to compare JetBlue's seven-year old Airbus A321ceo aircraft with Delta's nearly 31-year old "domestic" Boeing 757-200.
I paid particular attention to the status of my inbound flight, as operational issues had plagued flights out of New York JFK and SXM all week. While the 757 made it out of JFK with an hour and a half delay, schedule padding saw the delay reduced to about a 45-minute impact, and Delta's iOS app reflected as much after the twinjet departed JFK.
The delay wasn't the end of the world, but SXM is still rebuilding from the devastation caused by Hurricane Irma in 2017 so I didn't want to spend more time in the terminal than necessary. Moreover, this was the first day of the SXM winter schedule ramp-up for several airlines, so the terminal was jam-packed.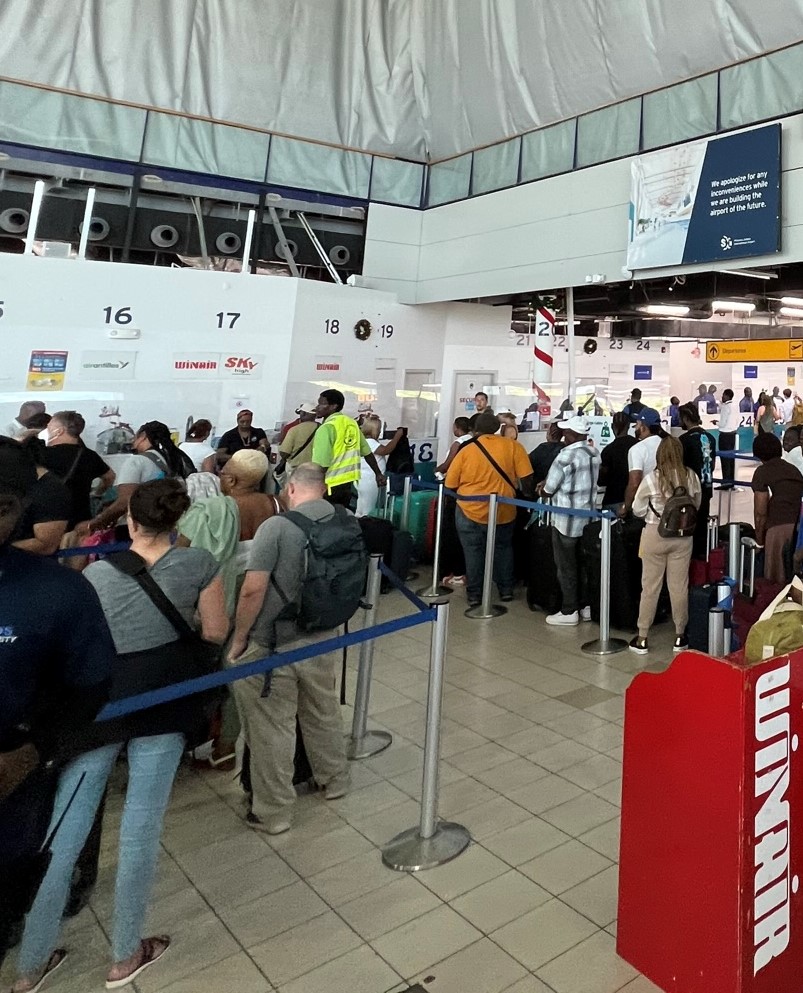 Boarding was delayed by 15 minutes due to a mechanical issue. That's not something you want to hear when your aircraft is 31 years old. I was able to chat with the Delta pilots who flew the 757 from JFK and they weren't sure if the new crew would be able to defer the problem or if the delay would turn out to be a serious one. Armed with this new information, I looked for alternative flights and subsequently made a very bad decision.
Having paid $6 for three hours of airport Wi-Fi, I could see that the Delta app was already alerting me to another option  — to hop on the already boarding Atlanta flight just to my left, and connect onward to JFK. Or so I thought.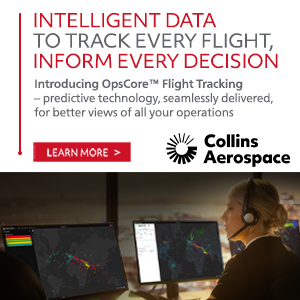 Only after confirming the change did I realize that the Atlanta connecting option was for the next day! After some panicking and a frantic Wi-Fi call to Delta, I was able to find an employee who was willing to change me back to my original flight after understandably scolding me a bit.
It would be nice if Delta had provided a warning that the new flight departed on a different day or just used larger text for the date. But I take responsibility for missing the crucial date change detail.
The delay turned out to be insignificant and the chaotic boarding process began just as I was being rebooked to my original flight.
After a short walk to a hard stand, my day immediately improved as I boarded the stately 757 via the air stairs.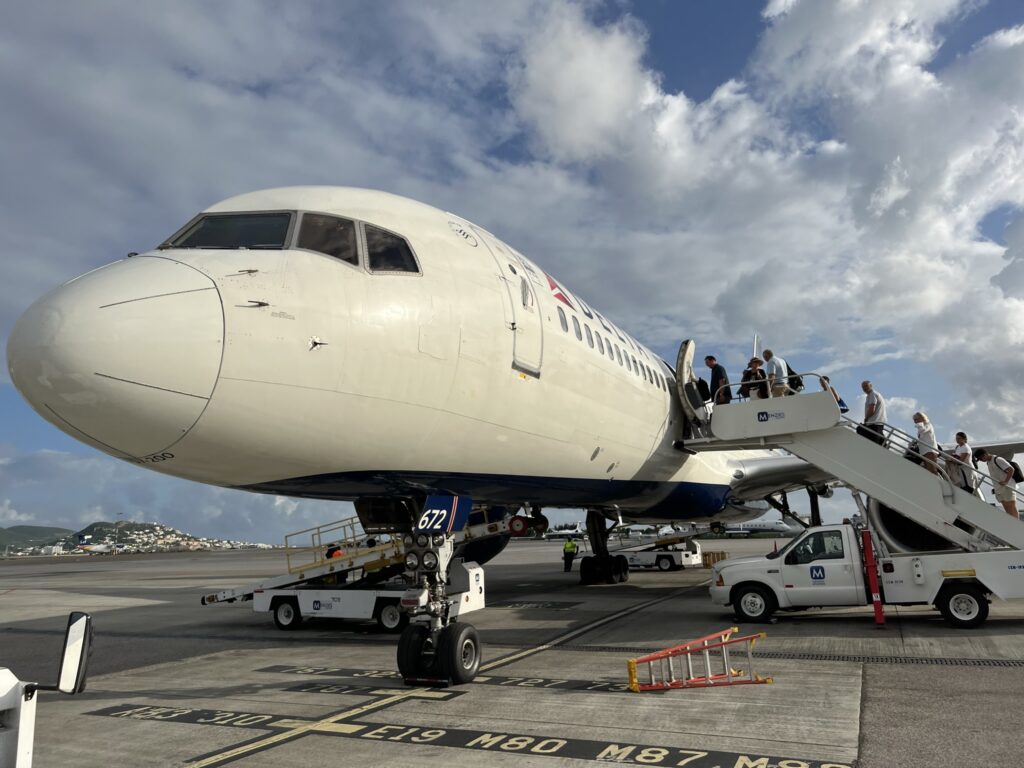 While this 757 is nearly 31 years old, I was likely the only passenger who could guess its age within a margin of error of 15 years. That's because the LED-lit cabin is bright; the overhead bins are large enough to swallow everyone's bags; and the overhead passenger service unit had cool air blasting out of the individual air vents. To the untrained eye, this was a brand new aircraft, even in economy class.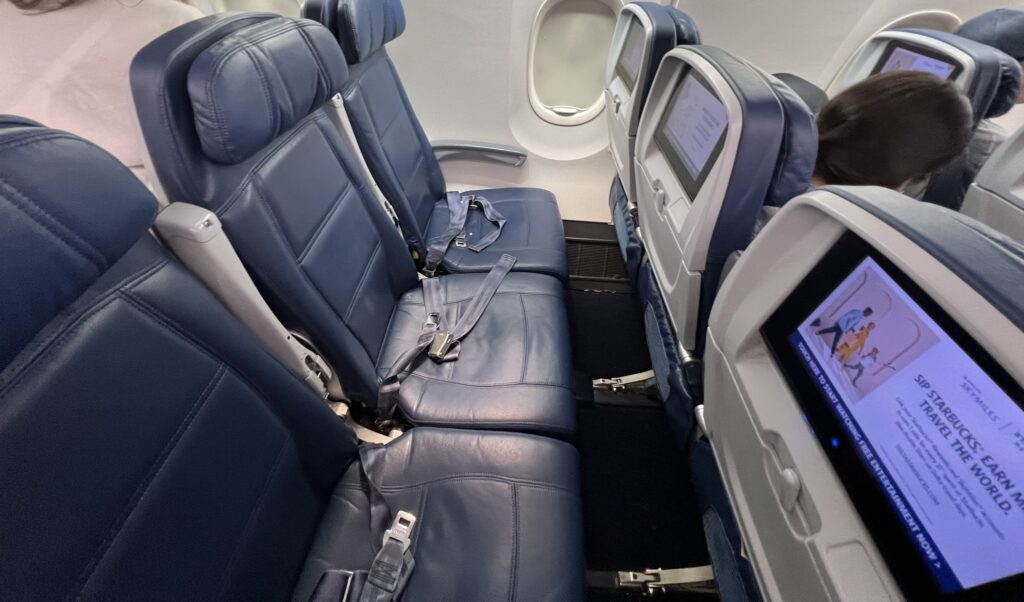 Operations at SXM were slow during the entire week, and for reasons beyond our understanding we ended up taking off nearly two hours late. The delay was outside of Delta's control, but it was obviously not great for those passengers who missed their connections.
Despite its age, this particular 757 was fully kitted out with Delta's top-end domestic configuration. The Panasonic Avionics inflight entertainment system was loaded with 336 movies by my count, which sure beat the zero movies offered on my JetBlue flight down to St. Maarten.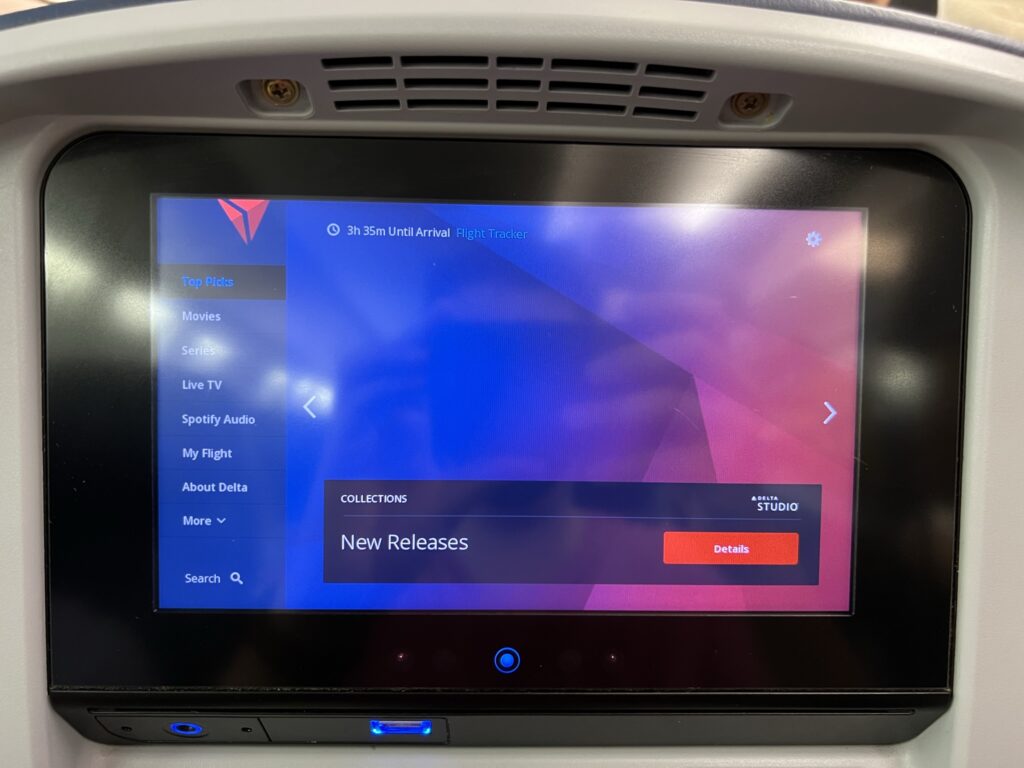 It may sound crazy but despite the copious amount of content on offer, I didn't see much that I wanted to watch. I did, however, want to be connected.
Shortly after takeoff the newly installed Viasat Ka-band Wi-Fi kicked in, with an offer of free Internet for Delta SkyMiles members, or a flat fee of $5 for anyone who didn't want to sign up for a SkyMiles account.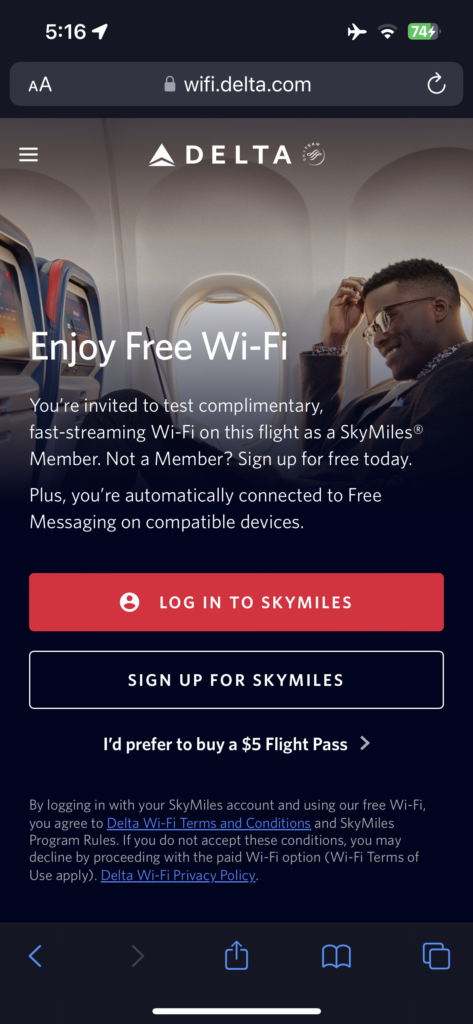 Unlike my prior JetBlue flight, the hardware on this aircraft could talk to the ViaSat-2 satellite (versus simply ViaSat-1), and consequently, there was ample coverage on the route. Connectivity was provided for the entirety of the flight.
My speed tests showed about 35 Mbps down and 0.72 Mbps up shortly after takeoff, but speeds increased soon after and I was able to stream YouTube at 1080p without issue, and even managed 1440p with some minor buffering. Access to Netflix seemed to be throttled to just over 2 Mbps. This was a fantastic experience and mirrored what JetBlue offered earlier in the year to St. Maarten on its ViaSat-2-capable A320.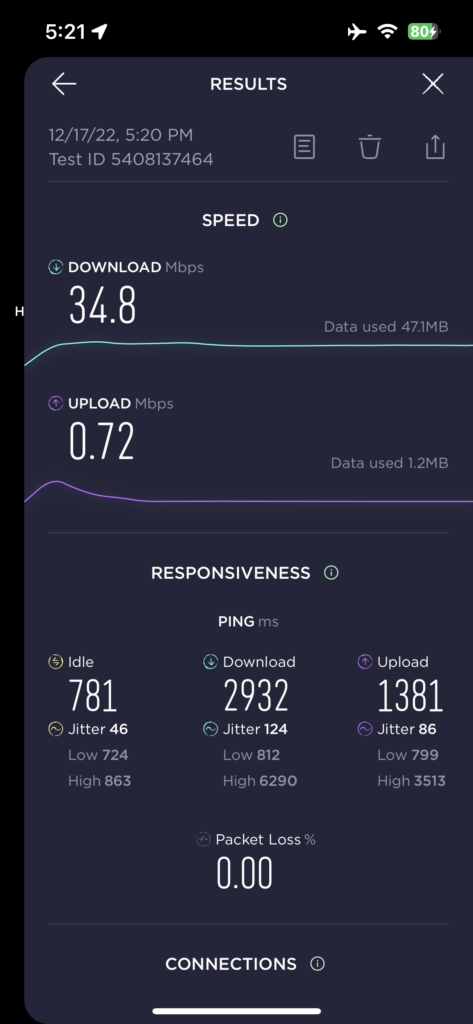 Unlike JetBlue, Delta does not stock fresh food for sale on Caribbean routes so it's a good thing that I purchased some airport pizza, as this flight became an all-day ordeal.
The bags of Sun Chips and almonds provided a bit of extra sustenance, as did the several Woodford Reserves I enjoyed after cashing in some drink vouchers.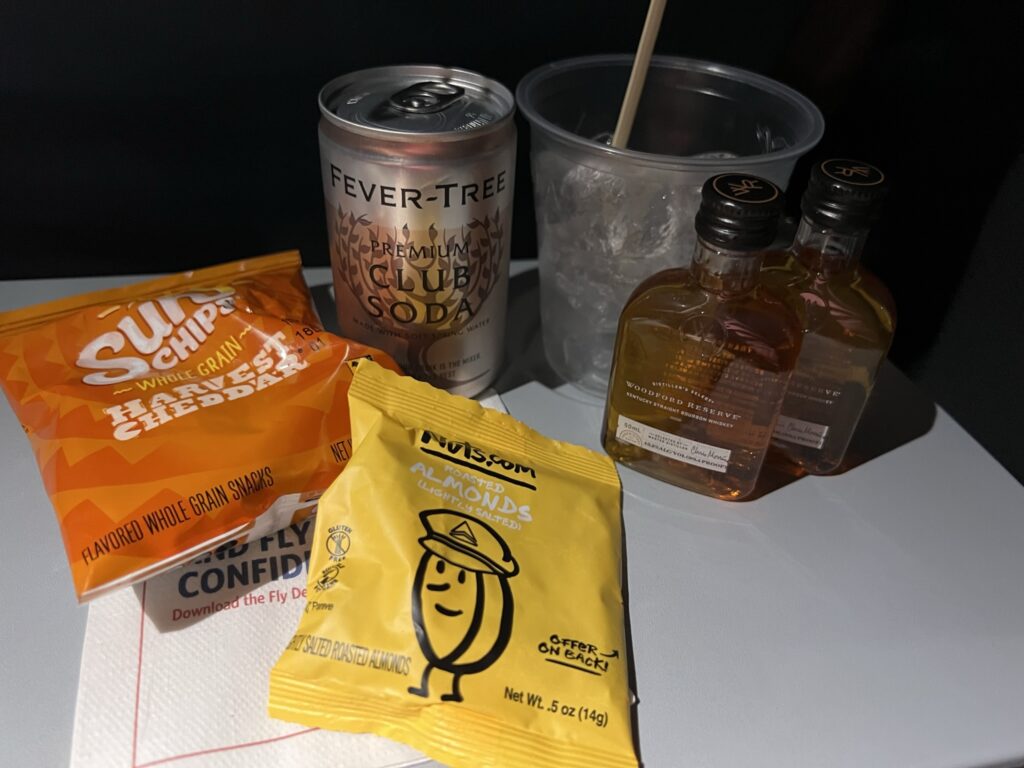 I believe that some snack boxes were offered for sale. But Delta didn't offer a printed menu card or a digital menu on the IFE screen, nor did anyone make an announcement about the various options.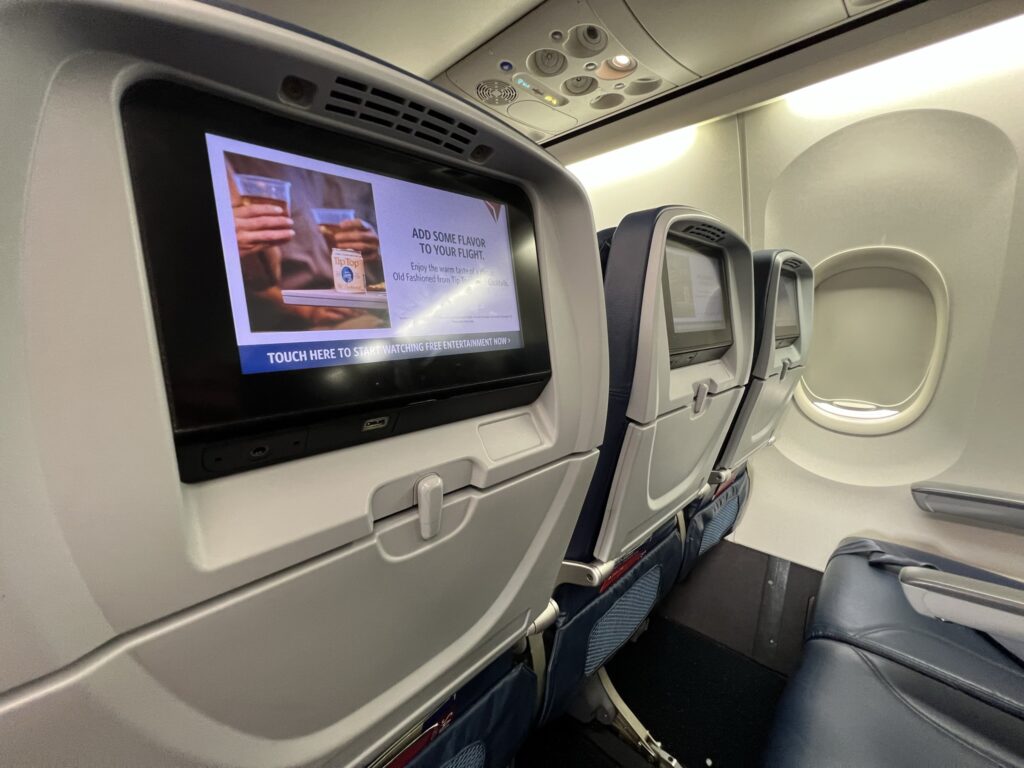 Overall, however, the pre-flight communication from Delta was mostly good and the onboard hard product was excellent.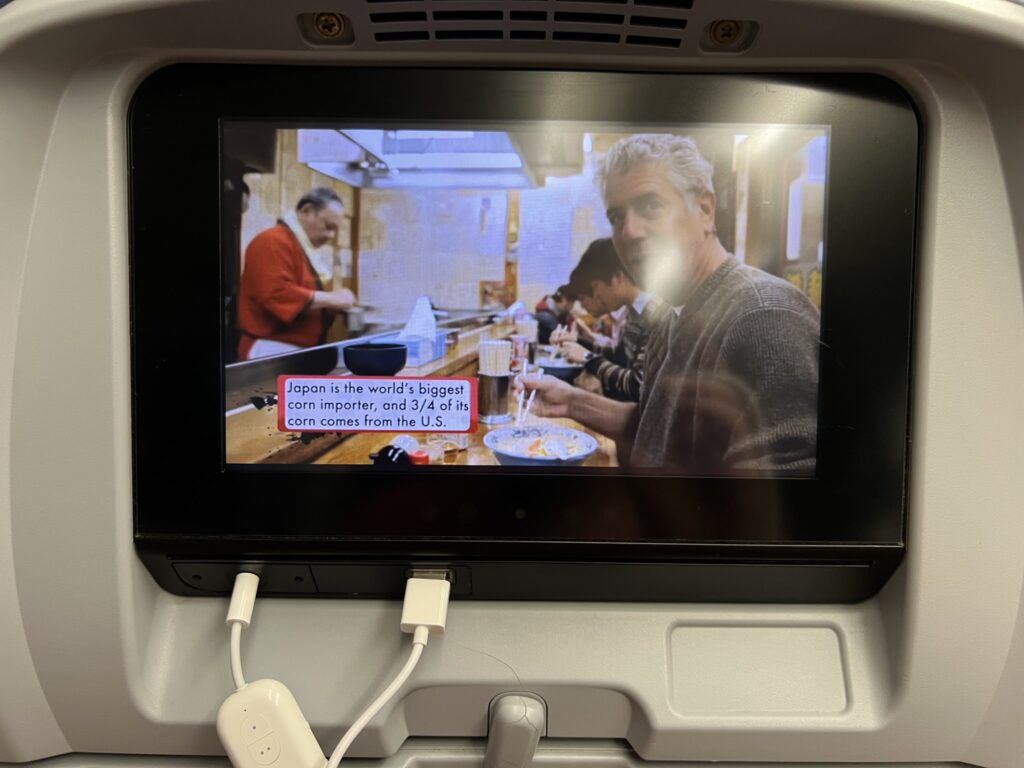 Beyond the entertainment and Wi-Fi, the aircraft cabin was generally in fantastic condition. Even the lavatories looked brand new.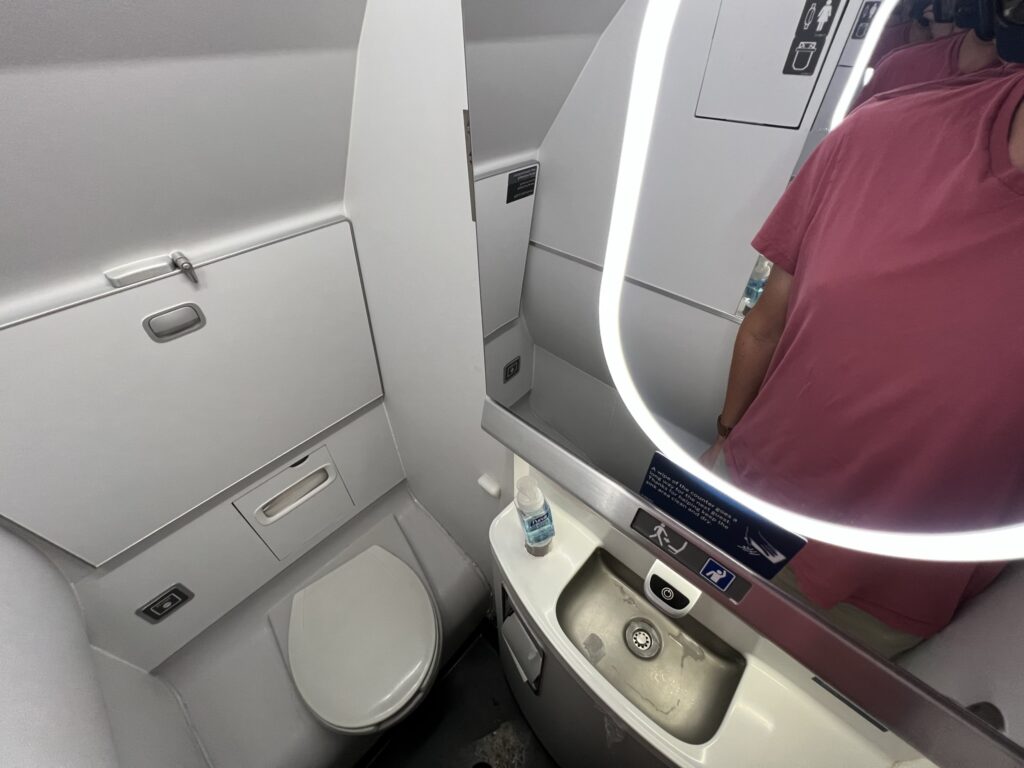 I'll be very disappointed when the 757s exit Delta's fleet in the coming years. The US major put a lot of effort into refurbishing its 757s and it really shines through.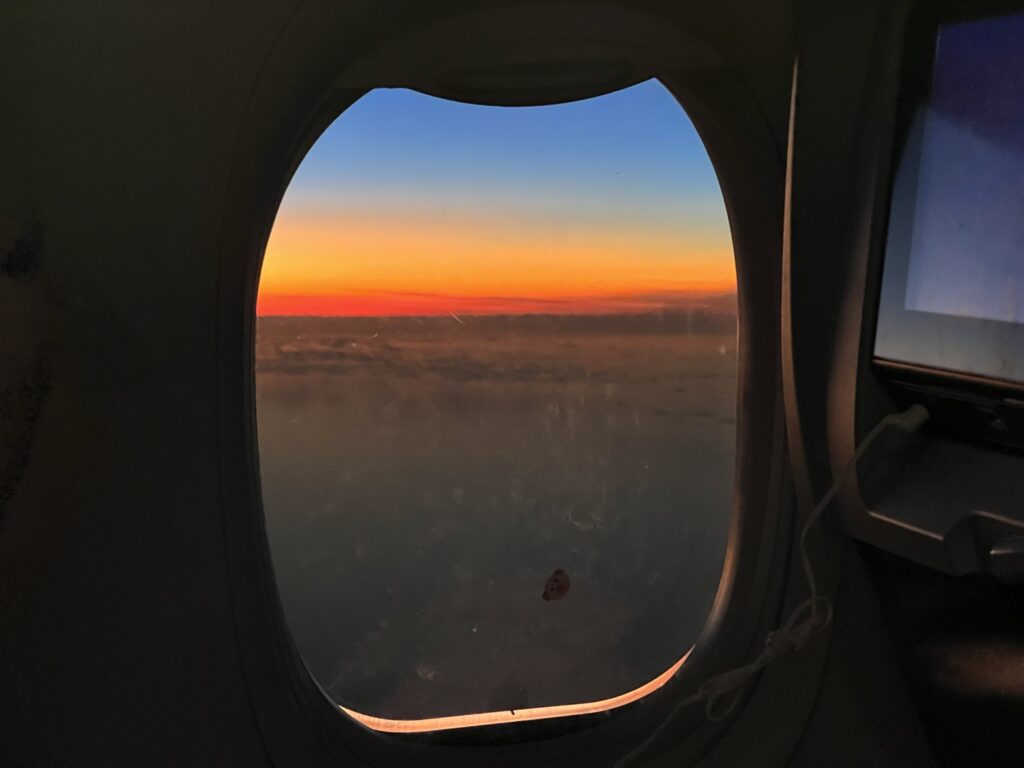 Related Articles:
All images credited to the author, Jason Rabinowitz