Travelling in business class on short-haul European flights can be a compromise. While Eurobiz passengers get premium service on the ground; and meals, wines and occasionally champagne in the air, they don't get an improved seat or additional legroom, even if the middle seat is blocked.
When these fares cost hundreds of pounds more than travelling in economy class, and airlines are offering premium add-ons in the cheap seats, does Eurobiz really make sense?
On a recent trip from Lyon to London Heathrow with British Airways, I tried to create a premium experience in Euro Traveller economy, and found that it had a lot of benefits.
I arrived at Lyon–Saint Exupéry Airport with plenty of time to spare before my flight. As I was not travelling with any luggage, I breezed through security.
The airport is pretty rudimentary, with a small shopping mall and a food court located in the centre. I ventured to Starbucks for an iced coffee and cookie; it was vastly better than the questionable snacks I was offered in the Lyon business class lounge — the Salon Mont Blanc — which British Airways Club Europe (business class) passengers can use.
Satiated, I made my way to the gate. Boarding was slow but I had resigned myself to the wait as I was in the last boarding group. Sure enough, about 45 minutes later, myself and the remaining passengers were herded aboard. 
I have always been a fan of the short-haul interiors on BA's Airbus A320s, with the sculpted blue leather seats adding a splash of luxury. The seats are the same for both Club Europe and Euro Traveller, although the middle seat is blocked in the former. 
I pre-booked an exit row seat for the flight, and managed to nab a window seat to boot. Located in the middle of the cabin, this seat provided much more legroom than the seats up front. And despite having a passenger next to me, I felt as if I had a lot more living space to relax.
Shortly after takeoff the trolley service began.
British Airways does not offer a complimentary meal or bar service in Euro Traveller, but it does provide a bottle of water and a packet of crisps for all passengers.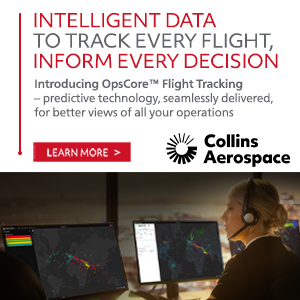 Other items can be purchased on board, in a sort of hybrid model between a full-service carrier and a low-cost operator like easyJet.
I had pre-ordered a half bottle of Drappier Champagne from BA's online store (£17), and this was presented to me after the snack service was completed.
Though I was slightly concerned that the Champagne would be served warm with a plastic cup, it arrived in a perfectly chilled condition. The flight attendant even provided me with a proper glass from Club Europe so that I could enjoy it as intended.
I spent the next hour in blissful contentment with legs stretched out as I sipped my bubbles and watched the sun set over central France. 
As we descended into London Heathrow, I couldn't help but feel as if I had worked out a life hack. Yes, the add-ons for my flight totalled around £80, but this was much less expensive than the cost of a Club Europe ticket.
Not only that, but the additional legroom, even on a short flight, really made a difference to the comfort level of this tall human.
In addition to feeling more comfortable, I was able to refine my travel experience to suit me, availing of a warm snack from a variety of options in the terminal, rather than relying on stale snacks in the lounge or the inevitably cold light bite that BA serves on short Club Europe flights.
As a regular traveller on this route, it certainly makes me question spending a significant premium travelling Club Europe over what was in many ways a more luxurious experience in a customised Euro Traveller cabin.
Related Articles:
Featured image credited to Fintan Horan-Stear