Air India, India's leading airline and a Star Alliance member, has announced plans to refurbish its entire legacy widebody fleet, comprising 27 Boeing B787-8 and 13 B777 aircraft, committing over US$400m for the project. 
This refurbishment will see a complete overhaul of existing cabin interiors, including the addition of latest generation seats and best in-class inflight entertainment across all classes.
In addition, the refurbishment will see the introduction of a Premium Economy cabin on both fleets. The First Class cabin will also be retained on the 777s.
Air India has engaged leading London-based product design companies, JPA Design and Trendworks, to assist with the cabin interior design elements of this refurbishment programme. The collaboration brings together two experts in the fields of aviation and interiors that have produced designs for major brands including Taj Hotels, The Orient Express and Herman Miller International. 
With this significant investment, Air India is committed to providing its passengers with a comfortable, modern, and technologically advanced cabin to facilitate travel experience that is comparable with the best airlines in the world. 
The complete interior refurbishment entails significant regulatory and engineering preparation, which commenced earlier this year. This lengthy but necessary process, and the time required to manufacture seats, is expected to lead to the first aircraft entering service in mid-2024.
Commenting on the widebody cabin refurbishment programme, Mr. Campbell Wilson, MD & CEO, Air India said, "Under our Vihaan.AI transformation program, Air India has committed to attain the highest standards of product and service befitting of a world class airline. We know that, at present, the cabin product on our 40 legacy widebody aircraft falls short of this standard.
"Although the project commenced some months ago, we are delighted to now publicly announce this significant investment on a complete interior refit, and we are confident that, when revealed, the new interiors will delight customers and show Air India in a new light. We are working closely with partners to accelerate the refit process as fast as possible and, in the meantime, leasing in at least 11 new widebody aircraft with brand new interiors to improve our offering at the earliest opportunity."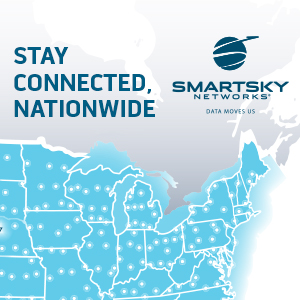 About Air India
Founded by the legendary JRD Tata, Air India pioneered India's aviation sector. Since its first flight on October 15, 1932, Air India has an extensive domestic network and has spread its wings beyond to become a major international airline with a network across USA, Canada, UK, Europe, Far-East, SouthEast Asia, Australia and the Gulf. Air India is a member of Star Alliance, the largest global airline consortium. After 69 years as a Government-owned enterprise, Air India and Air India Express were welcomed back into the Tata group in January 2022. The present management at Air India is driving the five year transformation roadmap under the aegis of Vihaan.AI to establish itself as a world-class global airline with an Indian heart. 
Vihaan.AI is Air India's transformational roadmap over five years with clear milestones. It will be focussing on dramatically growing both its network and fleet, developing a completely revamped customer proposition, improving reliability and on-time performance. The airline will also be taking a leadership position in technology, sustainability, and innovation, while aggressively investing in the best industry talent. Vihaan.AI is aimed at putting Air India on a path to sustained growth, profitability and market leadership. 
About the Tata Group
Founded by Jamsetji Tata in 1868, the Tata group is a global enterprise, headquartered in India, comprising 30 companies across ten verticals. The group operates in more than 100 countries across six continents, with a mission 'To improve the quality of life of the communities we serve globally, through long-term stakeholder value creation based on Leadership with Trust'. 
Tata Sons is the principal investment holding company and promoter of Tata companies. Sixty-six percent of the equity share capital of Tata Sons is held by philanthropic trusts, which support education, health, livelihood generation, and art and culture. In 2020-21, the revenue of Tata companies, taken together, was $103 billion (INR 7.7 trillion). These companies collectively employ over 800,000 people. Each Tata company or enterprise operates independently under the guidance and supervision of its own board of directors. There are 29 publicly-listed Tata enterprises with a combined market capitalisation of $314 billion (INR 23.4 trillion) as on December 31, 2021. Companies include Tata Consultancy Services, Tata Motors, Tata Steel, Tata Chemicals, Tata Consumer Products, Titan, Tata Capital, Tata Power, Tata Communications, Indian Hotels, Tata Digital and Tata Electronics. 
About JPA Design 
JPA Design is a multinational design company operating in the transportation, interiors, and product design arenas, with over thirty years of experience creating the environment, objects, buildings and vehicles of the future in partnership with the world's most exciting brands. 
Our design portfolio spans interiors for premium resorts and hotels, aircraft cabins and lounges for major airlines and interiors for the world's most luxurious trains. We also specialise in new product design as well as interiors for leading healthcare and wellness brands. 
With offices in London, Singapore, and Dubai, JPA's multi-disciplinary teams cover a range of skills from ideation and concept development to industrial design, branding and programme delivery. 
About TrendWorks
With over 20 years of experience in colour, material, and finish (CMF), trend research and design, Trendworks' methodology is based on real research, genuine discovery, and honed instinct, gained over many years of commercial experience with some of the world's leading brands and consultancies. 
With designers based in London, Trendworks has access to diverse cultural and technical resources that form the basis of successful works for our clients in consumer electronics, furniture, interiors, and aviation markets. 
Featured image credited to Boeing