Incidents involving men flashing their private parts and inappropriately touching and harassing female flight crew and fellow passengers are sadly not unprecedented, as a quick Google search of world news attests. But the recent case involving a male Air India passenger who allegedly urinated on an elderly woman in-flight has once again shone a spotlight on the problem, and why it's imperative that airlines adhere to their incident reporting procedures, and governments adopt international air law governing unruly passengers.
"This is shocking and embarrassing," Rohit Nandan, Air India's former chairman and managing director told Runway Girl Network as Indian newspapers reported on what has become known in India as "pee gate" — wherein an apparently inebriated male passenger, travelling on 26 November 2022 in business class on an Air India Boeing 777 flight from New York to New Delhi, allegedly urinated on a 72-year-old female passenger in-flight.
"My clothes, shoes and bag were completely soaked in urine," the woman wrote in a complaint to Air India and Natarajan Chandrasekaran, the chairman of Tata Sons, which owns the airline.
Various "he said, she said" stories are still playing out in the Indian press, but questions remain about why the incident apparently wasn't immediately reported to police.
Law enforcement is now involved, after the woman filed a complaint. But Tata Sons' Chandrasekaran in a statement acknowledged that: "Air India's response should have been much swifter. We fell short of addressing this situation the way it should have been."
India's Directorate General of Civil Aviation (DGCA) in an early January statement said: "The conduct of the concerned airline appears to be unprofessional and has led to a systemic failure."
The Indian watchdog added:
Prima facie it lacks appreciation of regulatory obligations as described in applicable Aircraft Rules 1937, Civil Aviation Requirements on 'Handling of Unruly Passengers', Cabin Safety Circular, Air India Operations Manual, Air India Safety and Emergency Procedure Manual and Air India Quick Reference Handbook and is devoid of empathy.
Alarmingly, a separate incident involving a male passenger urinating on the vacant seat and blanket of a female passenger, is alleged to have occurred on an Air India flight between Paris and New Delhi on 6 December.
Responding to these episodes, Air India CEO and managing director Campbell Wilson said the carrier is "deeply concerned about the inflight instances where customers have suffered due to the condemnable acts of their co-passengers on our aircraft.
"We regret and are pained about these experiences. Air India acknowledges that it could have handled these matters better, both in the air and on the ground and is committed to taking action."
Air India's legacy incident reporting procedures have been earmarked for improvement, according to Wilson, who notes that the carrier in December 2022 signed a letter of intent to acquire a license for advanced incident management software.
Unruly passenger incidents are certainly not unique to Indian operators, however. Indeed, there is "growing concern from airlines, governments and passengers at the increasing frequency and severity of these incidents that involve violence against crew and other passengers, harassment and failure to comply with safety and public health instructions," notes the International Air Transport Association (IATA) in its literature on the subject.
"Committed by a minority of passengers, unruly incidents have a disproportionate impact, threatening safety, disrupting other passengers and crew and causing delays and diversions. However, due to loopholes in existing international air law, such offenses often go unpunished."
Important work has been done by the International Civil Aviation Organization to address the problem. On 1 January 2020, for instance, the so-called Montreal Protocol 2014 came into effect.
Amending the Tokyo Convention of 1963, the Protocol "addresses the issue of rising incidents of unruly and disruptive behaviour on board aircraft by significantly improving the ability of states to expand jurisdiction over relevant offences and acts to the state of landing and the state of the operator."
Effectively, the Protocol removes barriers to prosecution and enforcement action.
India is a signatory to Montreal Protocol 2014. However it has not yet come into full force in the country, according to aviation attorney Vikrant Pachnanda.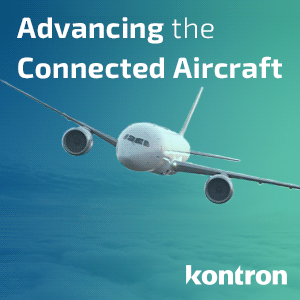 Specific to Air India, an airline spokesperson tells RGN that the unruly passenger who allegedly urinated on the 72-year-old woman is banned from flying for a period of four months "as per the relevant provisions of the Civil Aviation Requirements (CAR)" and that the passenger has already been placed on the airline's "No Fly List".
Meanwhile, the need for awareness training for crew members has been highlighted, not only by Air India but by other industry veterans.
Air India "should sensitize crew towards treatment to women given our mindsets," suggests Radha Bhatia, founder and president of the India chapter of Women in Aviation, International.
She adds: "It's time to bring gender parity in the cockpit by increasing the 15% of women pilots to 50%."
Related Articles:
Featured image credited to Boeing