As air travel demand evaporates in the face of the COVID-19 crisis and economies suffer, the Government of India continues to talk of divesting debt-laden Air India. Yet reality is staring everyone in the face. A severe cash crunch is the biggest burden weighing the commercial airline sector, including in India.
Having failed to attract investors two years ago for 100% of Air India, its low-cost subsidiary Air India Express and its 50% stake in ground handling provider AISATS – an equal joint venture with SATS Limited – a deadline of 17 March for expressions of interest was deemed inopportune. It has since been extended to 30 April.
Media and data company Centre for Aviation (CAPA) did not bring good tidings in a new report dated 18 March. "The privatization process for Air India will be further delayed," it stated. "As a result, the government will need to commit significant and immediate interim funding of $300-400 million for the national carrier, to ensure that it is able to operate at least in its current condition until such time as the sale transaction is concluded."
Air India has an accumulated debt of over $9 billion, to be frozen at $2.5 billion for would-be investors. "The question on who has the money to soak up the massive debt … and the mandatory absorption of its staff by the new entity remains unanswered," said Santosh Hiredesai, an analyst at Mumbai-based SBICAP Securities.
The process is likely to move more efficiently when Air India's maintenance, repair and overhaul (MRO) subsidiary, Air India Engineering Services Limited (AIESL), is privatized, the unit's chief executive officer H.R. Jagannath told Runway Girl Network.
He said privatization of AIESL would be activated once Air India gets moving on its sale.
Formed in 2004, AIESL is a well established MRO that services Air India's fleet, boasts hangars around the country, and overhauls General Electric GEnx engines.
Earlier this month at the Hyderabad Air Show, Pratt & Whitney and AIESL announced a partnership to provide MRO services to support P&W's geared turbofan (GTF) engines.
Under the arrangement, AIESL will service PW1100G-JM engines, which power the Airbus A320neo, at its facility in Mumbai in a phased approach, starting with engine upgrades and module exchange capabilities.
The facility has already received its first GTF engine, Jagannath said.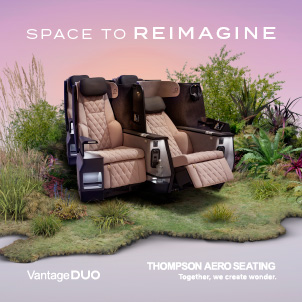 Cash remains a constraint for AIESL. "We have so many plans that include a landing gear facility, fuel nozzles, upgrading hangars and fixing doors on them, tail tops and more. I need a capital infusion of $150 million," AIESL's Jagannath said plainly. "Revenues will flow in only if privatization comes."
Meanwhile, the Indian government has reduced the goods and services tax on the aerospace MRO industry, bringing it down from 18% to 5% starting on 1 April. "This gives MRO providers like AIESL a level playing field with the global industry," said Vishok Mansingh, former VP of engineering for now-defunct Kingfisher Airlines.
Under the higher tax, he said, it was more expensive to execute MRO services in India. "Now Indian MRO providers will benefit as more airlines look at doing maintenance in the country rather than fly out during the pandemic."
According to Mansingh, AIESL "is a goldmine of skills, hangars and facilities" and capable of providing quality work. "The problem is – can anybody in the government make a decision without going through bureaucratic red tape?"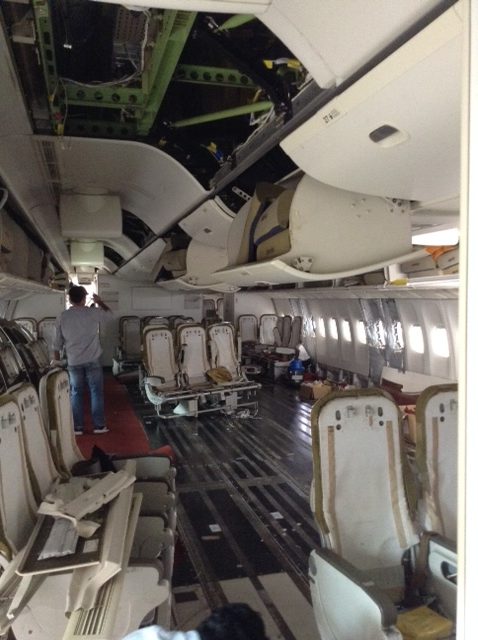 "If it was allowed to run like a Lufthansa Technik or SIA Engineering Company, it would have done wonders," a private airline engineer insisted to RGN.
Once AIESL is privatized, predicted Abhijit Choudhury, assistant general manager at cabin appearance and engineering solution provider Epsilon Aerospace, "all old-school mindsets will be left behind".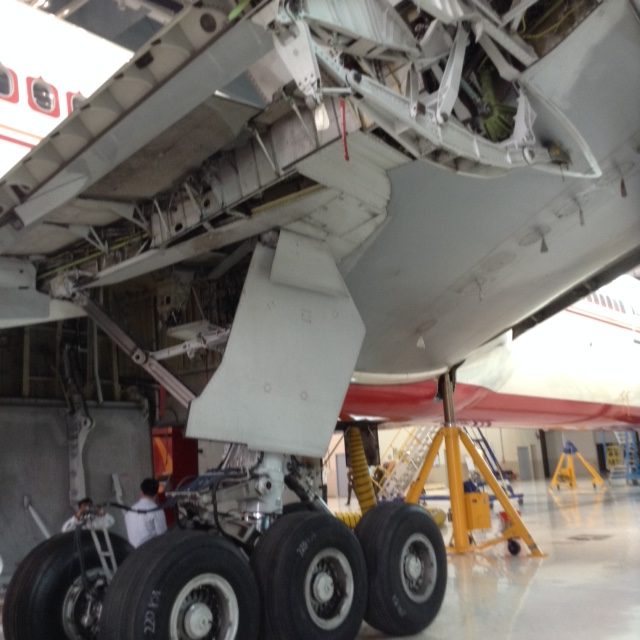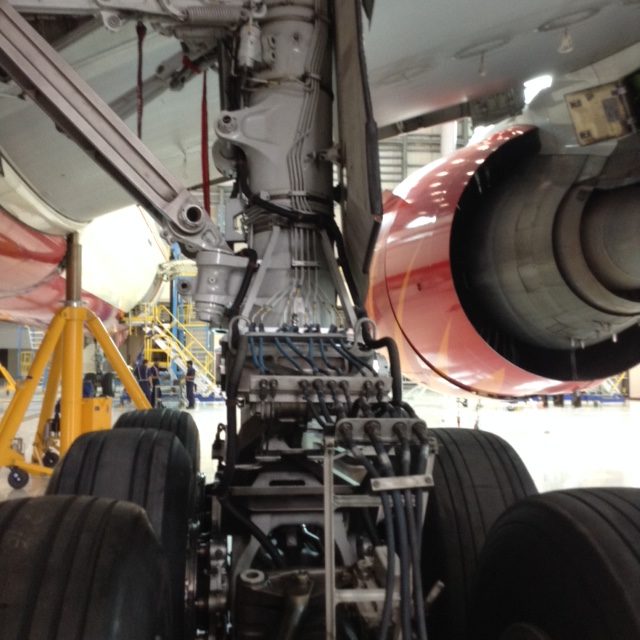 All images of AIESL's work on an Air India 777 are credited to the author, Neelam Mathews
Related Articles: