ISSOUDUN, FRANCE — In a small factory in an industrial estate on the outskirts of a rural central French town known for featuring in a Balzac novel and for making commercial airplane seats, a quiet technical revolution is happening at their manufacturer.
Safran Seats France is the inheritor of the business known previously as Zodiac Aerospace and before then as Sicma Aero Seat, and its history is one of consolidation into ever-larger conglomerates. As part of Safran, part of the French CAC 40 index, the seating business — alongside former Zodiac acquisitions in the US and UK — is in the process of modernising and updating what has historically been almost akin to a bespoke or cottage industry in scale and production, especially where low-volume, high-complexity, high-value premium seats are concerned.
During a visit to Safran Seats' Issoudun factory, Runway Girl Network observed much and discussed even more with a variety of executives, and among the most striking elements was the way that Safran is diffusing Industry 4.0 — a loose grouping of interconnected, smart, automated technologies including virtual or augmented reality, artificial intelligence and robotics — developed within other areas of its business into aircraft seats.
One example is using virtual reality (VR) and augmented reality (AR) for seat wiring, which is especially complicated in business and first class cabins.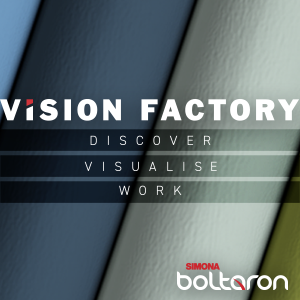 RGN observed as a technician used an AR system to assemble the wiring box to be installed underneath a business class seat, showing both the current state and the goal state. In some ways it felt like an ultra-modern, AR version of a Lego instruction manual: the new pieces to be added to the assembly are highlighted compared with the existing structure already assembled, only here it is done live, in 3D, and the system checks whether it has been done properly.
"The image analysis system is smart enough to detect if the wiring is badly done," Safran Seats France industrial director Benoît Martin-Laprade tells RGN. "The operator will not be able to close his operation if the work is done incorrectly."
At that point, he explains, "it will prompt to properly reconnect the cable until the element is correct. It is only then that the system will validate the operation."
Previously, this required the time and expertise of a second technician to verify and validate the process, meaning that the time savings from automating much of this process are substantial. The process and technology comes from elsewhere in the Safran group, with Martin-Laprade pointing to landing gear, aircraft engines, and helicopter engines. 
"These new technologies are part of the Focus 4.0 project which was financed in 2021 by BPI [the French public investment bank] France. The first uses of these systems began in 2021. To date, we have just completed the pilot phase on one of our business seats and we plan to generalise it to the other business seats," Martin-Laprade says.
Virtual reality, too, is coming.
"We are currently working on the virtual line of one of our new products, the Z200 Economy seat," explains David Ballereau, Safran Seats France industrialisation project leader. "Virtual reality allows us to verify interference between the product and the assembly line, [and] accessibility of tools during assembly."
Future options for the technology's application include seat shells, paint, surfaces, and more. Meanwhile, further applications of virtual reality will allow the company's many sites to share not just information but expertise and processes — internally, but also with upstream customers like airframers, airlines and MRO [maintenance, repair and overhaul] shops, and with downstream suppliers both internal and external.
Related Articles:

Featured image credited to Safran.