Gearing up to inaugurate scheduled service to the United States, budget operator Canada Jetlines tells Runway Girl Network that passengers can expect a consistent onboard hard and soft product experience whether flying domestically or internationally with the all-economy carrier.
Since 22 September, the Mississauga, Ontario-headquartered company has flown 174-seat Airbus A320 aircraft on scheduled services from Toronto Pearson to Calgary, as well as on a bevy of international charter flights including to the Dominican Republic, Jamaica, Mexico and other markets. It added scheduled domestic flights to Vancouver earlier this month.
But on 19 December, Canada Jetlines received US FAA approval to operate scheduled flights to and from the United States, clearing the way for it to serve both Melbourne/Orlando International Airport and Las Vegas with multiple weekly flights from Toronto Pearson starting on 19 January.
Canada Jetlines' newly refurbished A320s feature Recaro Aircraft Seating's popular 3530 slimlines; a USB power port at every seat; plus a wireless entertainment system from French firm Moment that streams content to passengers' own devices via a portable server.
Seats are understood to be pitched at roughly 30-31″. Espousing an ultra-low-cost carrier model, Canada Jetlines offers extra legroom economy seats — positioned in the front row of the aircraft — as part of its higher priced 'Jetlines' inclusive fare package which also includes two free checked bags and a buy-on-board credit, among other amenities.
In statements shared with RGN, Canada Jetlines chief executive officer Eddy Doyle; company CCO Duncan Bureau; and director, inflight services and airports Anup Anand confirmed that the carrier has embraced design consistency irrespective of flight length.
Today we do not differentiate our onboard product between domestic and international — we have power outlets available at every seat [and] onboard streaming with a world class system offering fantastic content, movies, TV shows, podcasts and music.
Device holders, which clip onto the seatback in front of each passenger, can be purchased for CAD $9.95. A Canada Jetlines customer service agent confirmed on the telephone today that these holders are not physically part of the seat (the carrier previously indicated that installed holders were in the cards). Canada Jetlines is selling the device holders on both its website and onboard, as advertised in the carrier's inflight menu. It's not immediately clear how front-row occupants are accommodated.
Is this the first example of a ULCC unbundling the device holder from its core hard product to generate ancillary revenue? Pay-to-play in-seat power has been tried elsewhere.
"Sit back, relax and enjoy hands-free entertainment on the plane," urges Canada Jetlines' website shop. "Watch your favourite movies on your personal device while soaring through the great blue skies!"
Particular attention has been paid to the carrier's streaming entertainment experience, with Doyle, Bureau and Anand noting that the portal is available by scanning a QR code on the back of every seat. The Moment wireless IFE system "is being used by other airlines, high speed trains and ferries around the world," they note. "We are very pleased with the reliability and content that is available to our passengers. We continue to get very positive feedback from those that have flown with us. It was important for us to have a high-quality streaming system which was both easy and convenient for our customers to access. We offer great content where there is something available for everyone."
That's no doubt music to the ears of Moment, which decided five years ago to significantly invest in R&D to develop its low-cost, flexible 'Flymingo Box'-branded wireless IFE solution. "It was the first hardware we developed internally," Moment co-founder and CEO Tanguy Morel told RGN in late October at the APEX/IFSA Exhibition in Long Beach. "So, we have the patent, we designed it, conceived it, and produce it in France. Everything is homemade." More than 200 aircraft in the world fleet are fitted with Flymingo, either the battery-powered or aircraft-powered version, Morel said at the time. Customers include Xejet, Air Senegal and Ava Airway, to name a few.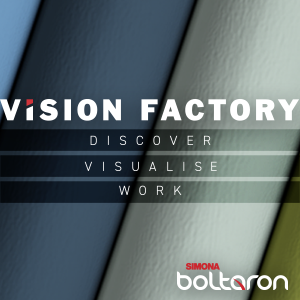 Meanwhile, live inflight connectivity will not be on offer to Canada Jetlines' passengers…at least not yet, with management telling RGN: "When the onboard Wi-Fi systems become more reliable and a lower cost we will look at this again."
In terms of food and beverage, Canada Jetlines' transborder flights to the US will offer an "identical" experience to flights within Canada, including buy-on-board options, according to Doyle, Bureau and Anand. The carrier's buy-on-board menu features a variety of snacks, a tapas tray, a breakfast sandwich and a slice of pizza.
A brand partnership forged with Minhas Distillery will also extend to Canada Jetlines' international scheduled flights, say the three executives. "We are building a unique onboard offering and we continue to work with Minhas — we offer their products on both domestic and international markets. We will continually find unique products to offer our customers onboard. We know having a selection of good quality products is important to our customer and we strive to make that available to our customers on all of our flights. Strategic partnerships with unique partners is something we will focus on in the goal of providing quality products to our customers onboard."
The carrier is eyeing other new transborder routes beyond Melbourne and Vegas, saying: "Canada Jetlines continues to have discussions with airports in the USA that are very keen to have us operate into their markets. We have a long list of opportunities that we are evaluating. We are looking forward to more announcements and strategic partnerships. We are very excited about our growth plan and as we introduce new aircraft to our fleet there will be exciting new route announcements."
Additionally, Canada Jetlines says it continues to hire "talented and motivated employees that share our focus on customer experience and understand that corporate culture is key to our success. Our cabin crew, who spend the greatest amount of time with our customers onboard, are key to our service culture and we are very focused on finding individuals who are passionate about the customer and customer service excellence.
"Our people will be what sets us apart from all other airlines. We also continue to invest in our distribution network including our own website where we have added hotel, car rental, parking and travel insurance partners."
Additional reporting by Mary Kirby
Related Articles:
Featured image credited to Vinit Virwani