Canadian start-up Canada Jetlines expects to shortly obtain its operating license, and inaugurate Airbus A320 operations this summer from Toronto Pearson to sun destinations including in Florida.
"We are on track for completing the process with Transport Canada in June," a Canada Jetlines spokesperson tells Runway Girl Network. An official start date will be announced in the coming weeks.
A quick peek at Canada Jetlines' website indicates that the carrier is indeed preparing to launch sales, with new links for booking flights, vacation packages, hotels and car rentals now visible. At the moment, all of these menu links lead to a "coming soon page", but the so-called "value-driven" carrier is encouraging would-be customers to sign up for notifications and announcements.
Canada Jetlines also recently announced a partnership with UPLIFT, a player in the "buy now pay later" space, to offer flexible monthly plans for vacationers on a budget.
The new entrant is entering the market at a fascinating time, as multiple start-ups in Canada seek to inject competition into a landscape not known for such. One of those operators, Flair Airlines, is presently being scrutinized by Canadian regulators for its ownership structure. Flair has a leasing arrangement with a US-based company.
Given that Canada Jetlines holds a partnership with US operator Global Crossing Airlines (GlobalX) — which itself is understood to have been created through a merger with the Canadian start-up's Jetlines predecessor — does the firm anticipate encountering any potential roadblocks from Transport Canada?
"No, GlobalX percentage of ownership in Canada Jetlines is less than the maximum allowed under the Canadian government regulation. Canada Jetlines files has already been reviewed by the Canadian Transportation Agency and found to be in compliance with the regulation," says the airline spokesperson.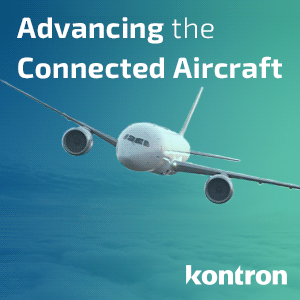 Company chief commercial officer Duncan Bureau in December 2021 told RGN: "Canada Jetlines is an independent Canadian company seeking a Canadian AOC and is currently publicly traded on the NEO Stock Exchange. Global Crossing Airlines is an independent US carrier with a US AOC. The two companies will look to leverage opportunities together that do not require ATI."
Meanwhile, Canada Jetlines is readying its aircraft for revenue service. Aircraft refurbishments are underway in Toronto. "The aircraft refurbishing has been completed with the installation of the new Recaro 3530 seats with [a] USB power supply hub located at every seat that will allow passengers to charge their phone and tablets," says the spokesperson.
"In early May, we will be completing the installation of the tablet/phone holder located on the back of the passenger seat and installation of our internal Wi-Fi streaming entertainment system that will allow our guests to enjoy our entertainment platform without having to hold their personal electronic devices."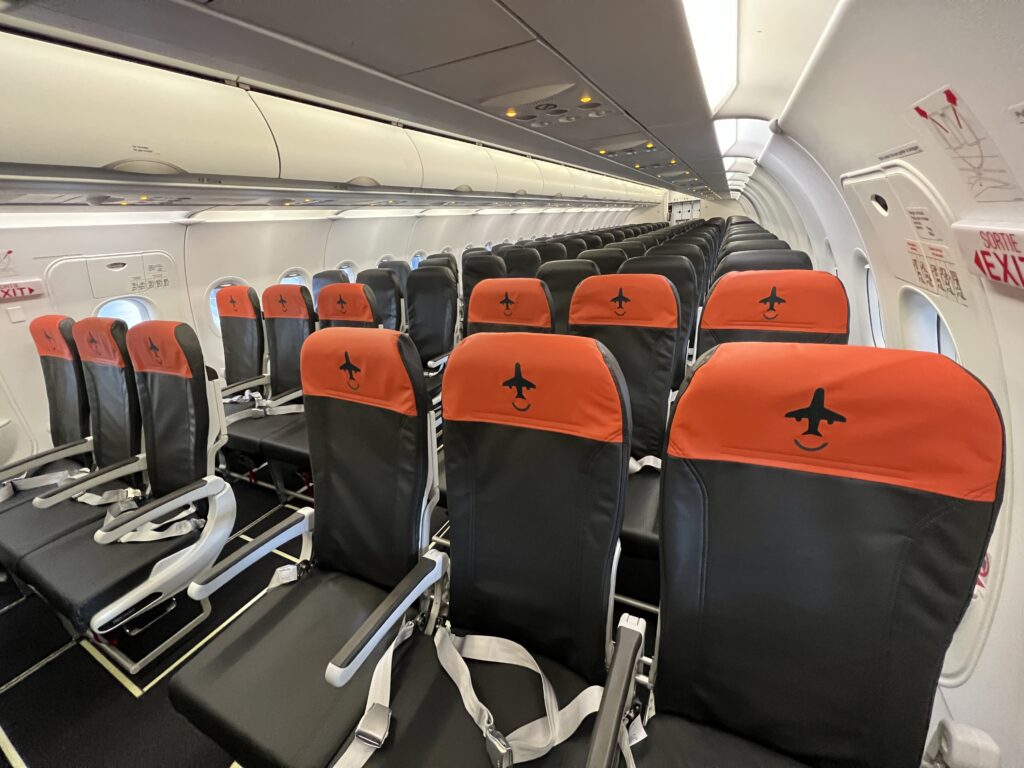 Canada Jetlines will offer the Flymingo Box wireless IFE solution from French firm Moment. Flymingo features a browser-based platform that enables passengers to stream entertainment to their own devices.
Guests will not have access to live inflight connectivity, the airline spokesperson confirms to RGN.
Canada Jetlines is grateful to see that Canada has softened some of its travel restrictions, including a previous entry requirement that passengers submit a negative pre-departure Covid-19 test result. And the operator is excited to be launching from the bustling Toronto Pearson International Airport.
However, passengers at Toronto Pearson have faced long wait times in recent weeks — something that the Canadian Air Transport Security Authority (CATSA) assures will be remedied.
On 4 May, the Greater Toronto Airports Authority (GTAA) also released a statement about the issue, pointing to staffing shortages and public health requirements as the culprit to the delays.
To help relieve bottlenecks and passenger uncertainty, GTAA is calling on the Government of Canada to streamline or eliminate "inbound legacy public health requirements" at Canadian airports; eliminate random testing upon arrival from Canada's airports and "look to effective and proven options such as community wastewater testing"; invest in the necessary government agency staffing and technology "to achieve globally competitive service level standards"; and engage with the US Government to ensure staffing and capacity at preclearance sites return to pre-pandemic levels.
Such measures could also create a more favorable operating environment for start-ups like Canada Jetlines and its passengers.
Related Articles:
All images credited to Canada Jetlines