As of today, January 1, 2023, the NATO pipeline supplying Brussels Airport with kerosene will be opened for the transport of Sustainable Aviation Fuel (SAF). Brussels Airlines will transport the very first batch of sustainable aviation fuel transported via this route today at Brussels Airport.
The airline will operate a symbolic first SAF flight today, from Brussels to Malaga. Brussels Airport is the only Belgian airport fully supplied with kerosene via the NATO pipeline. From now on, sustainable aviation fuels can also be supplied in a fast and environmentally friendly way via this system. An important milestone to increase the use of sustainable fuels in the coming years and reduce CO2 emissions.
Sustainable aviation fuels can now be delivered to Brussels Airport in a smooth, safe and CO2-free manner via the NATO pipeline (CEPS or Central Europe Pipeline System). Brussels Airport is the only Belgian airport that is fully connected to this pipeline network and had been asking for some time to be able to receive not only kerosene but also SAF via this pipeline. Thanks to the cooperation of NATO, this has been possible since today. Brussels Airlines is the very first airline to fly with SAF transported through this system.
SAF or Sustainable Aviation Fuel is the collective name for various sustainable aviation fuels. SAF reduces greenhouse gas emissions up to 80%* over the lifetime of the fuel compared to using fossil aviation fuel.
The Neste MY Sustainable Aviation Fuel used by Brussels Airlines is produced from sustainably sourced, 100% renewable waste and residual raw materials, including used cooking oil and animal fat waste. Brussels Airlines purchased 2,000 barrels of 1,000 liters each with a blend of 38% SAF for this pilot project
The sustainable aviation fuel was transported by Brussels Airlines from Neste's blending facilities in Ghent via the CEPS pipeline to the fuel storage facility at Brussels Airport on January 1 just after midnight, allowing Brussels Airlines to operate its first flights with SAF on January 1.
"To achieve our climate goals, we will have to drastically increase the use of alternatives to fossil fuels in the coming years. Next to fleet renewal, sustainable aviation fuel is the most effective tool currently available to reduce emissions from air travel. Together with the Lufthansa Group, we have already invested in the production and use of SAF for several years. The fact that we can now transport the sustainable aviation fuel from the blending facility all the way to our aircraft at Brussels Airport in a fast and environmentally friendly way is an important step to increase the use of this type of fuel in the near future," said Peter Gerber, CEO of Brussels Airlines.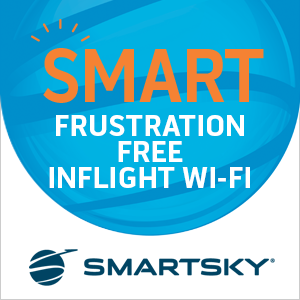 "This is an important milestone in making aviation more sustainable at Brussels Airport. Having sustainable aviation fuels available at the airport has been a priority for us and we are delighted that, thanks to NATO's support, we can already achieve this at such short notice. As an airport, within the framework of our European Stargate program, we have expressed the ambition to aim for 5% SAF on total kerosene imports by 2026. That is faster than the European target, but we want to fully commit to this together with our airline partners. The fact that our home carrier Brussels Airlines is already taking the lead with a first order of SAF is a great start to realizing this ambition," said Arnaud Feist, CEO of Brussels Airport.
"Sustainable aviation fuel is the most effective tool currently available to reduce the emissions of air travel. Neste is working with partners like Brussels Airlines and the Lufthansa Group, airports and logistics providers to make SAF available across Europe and globally. Following permission by NATO to transport SAF on the CEPS pipeline system, we are proud to be the first to deliver SAF into the pipeline to Brussels airport. We look forward to using the largest pipeline system in Europe to supply other airports in the near future. Pipelines are the most efficient way to supply as Neste is scaling up SAF production capacity to 1.5 million tons annually in 2023," added Jonathan Wood, Vice President Europe, Renewable Aviation at Neste.
SAF ambitions within Stargate
SAF are an important instrument in decreasing the ecological footprint of aviation. While the European Commission (ReFuelEU) is working towards an obligation of 2% SAF from 2025 and 5% from 2030, Brussels Airport and its partners within the Stargate project are aiming for 5% SAF by 2026. Having SAF readily available through the already available infrastructure at the airport and the NATO pipeline is a serious optimization if it comes to the supply.
In order to promote the collection of raw materials for SAF, a population survey and sensitization campaign will be used within the Stargate project to inform and sensitize the general public to collect more used frying oil for SAF production. Within Stargate, the use of SAF at Brussels Airport will continue to be promoted. A large-scale blending plant as was first going to be explored is now no longer necessary, but smaller-scale blending of biofuel with kerosene with high blend ratios at the request of partners will be further explored and developed. 
​*When used in neat form (i.e. not blended) and calculated using recognized life cycle analysis methods, such as the CORSIA methodology.
About Brussels Airlines
Brussels Airlines is the home carrier of Belgium and one of the four network airlines of the Lufthansa Group. It connects the European capital from Brussels Airport with over 85 destinations, 17 of which are in Sub Saharan Africa. The company employs 3,200 people and operates 40 aircraft.
Brussels Airlines aims to emit 50% less CO2 by 2030 compared to 2019 and plans to be carbon neutral by 2050. The airline is participating in the Stargate Project led by Brussels Airport and is therefore part of the testing ground for sustainable aviation at its home base. In addition, the airline signed the Circular Economy agreement of the Antwerp Management School in 2021. In 2023, Brussels Airlines welcomes three state-of-the-art Airbus A320neo allowing the airline to significantly lower its CO2- and noise-emissions on its medium-haul network. Next to that, the airline aims to operate its first flight using Sustainable Aviation fuel (SAF) by 2023.
As an ambassador of its country, Brussels Airlines brings the world to Belgium and the best of Belgium to the world, among others through collaborations with Belgian Star Chefs, Belgian culinary products and the  Belgian Icons, specially painted aircraft that honor a Belgian iconic person, team or event to promote Belgian culture worldwide.
About Star Alliance
The Star Alliance network was established in 1997 as the first truly global airline alliance, based on a customer value proposition of global reach, worldwide recognition and seamless service. Since inception, it has offered the largest and most comprehensive airline network, with a focus on improving customer experience across the Alliance journey.
Overall, the Star Alliance network currently offers more than 10,000 daily flights to almost 1,200 airports in 184 countries.
Featured image credited to Brussels Airlines