It is no secret that the Canadian aviation industry is due for some much needed competition. Three new entrants, which aim to do just that, are making headway in their efforts to inaugurate service this year, with Calgary, Alberta-based Lynx Air appearing to lead the pack in terms of progress.
Lynx Air
Ticket sales for Canada's newest ultra-low-cost carrier, Lynx Air, began on 19 January, with the first flight scheduled for 7 April from Calgary to Vancouver. Other domestic flights to Toronto, Kelowna and Winnipeg will continue to be added to the schedule through the month of April.
"By May, Lynx will be operating 76 flights per week and that is just the beginning," declared Lynx CEO Merren McArthur in a statement. "We will continue to add destinations and routes as we ramp up for the busy summer season, offering even more choice and flexibility to Canadians." 
Lynx, which will operate a fleet of all-economy Boeing 737 MAX 8 twinjets, boasts one-way fares as low as C$39. A quick scan of Lynx's website today indicates that the carrier is charging a base fare of anywhere from C$44 to C$179 for a one-way flight linking Toronto with Calgary. A roundtrip ticket on this route is presently C$347.
Like virtually all ULCCs with unbundled business models, add-ons such as luggage and seat selection cost more at Lynx. One personal item, which must be stowed under the seat, is included in Lynx's base fare. A carry-on bag costs C$45. If you're checking a bag, add C$56.49 for the first piece of luggage; each additional bag thereafter costs roughly C$25 more so the second bag is $C79.09 and a third is C$101.69.
Seat selection will set you back anywhere from C$17 to C$51 each way. Priority boarding costs C$11.30. 
Notably, when traveling with a child under the age of 12, Lynx charges the adult for their seat selection, but offers the child's seat selection free of charge. This protocol will help ensure that families stay together (Lynx's extra-legroom Lynx Plus seats are not included).
While Lynx says on its website that "water will be available" in-flight, it is citing the COVID-19 pandemic as the reason why it will not offer an onboard food and beverage service.
The carrier has transborder and other international flights in its sights, but has not yet provided clarity on which exact destinations will be served, and when.
Canada Jetlines
Toronto Pearson-based Canada Jetlines, which is planning to connect Canadians to sun destinations, received its first Airbus A320 aircraft from aircraft lessor Jackson Square Aviation on 27 December 2021. 
The carrier was set to launch service in March of this year. However, CEO Eddy Doyle told Runway Girl Network via email that the launch date and ticket sales are "expected to be towards the later part of Q2 subject to the Canadian Transportation Agency and Transport Canada approval".
Having recently received conditional approval from Transport Canada to begin pilot training, Canada Jetlines is awaiting final approval, which it anticipates will occur "once Transport Canada has reviewed the training conducted under the program and it proves to be satisfactory", a Canada Jetlines spokesperson said. In anticipation of this event, the airline on 2 February inked a five-year agreement with cockpit simulator specialist CAE to train its pilots on the CAE 7000 XR Airbus A320 full flight sim in Montreal.
Canada Jetlines will fly to sun spots in the southern United States, Caribbean, and Mexico. When asked about specific destinations, Doyle demurred a tad, saying: "Florida will be a destination out of Toronto but not the only one. We intend to announce the other destinations being contemplated in the early part of Q2"
Connect Airlines
Connect Airlines, a US-based operator which will offer transborder flights from Toronto's downtown Billy Bishop Airport, has disclosed that its first destinations include Chicago O'Hare and Philadelphia International Airport.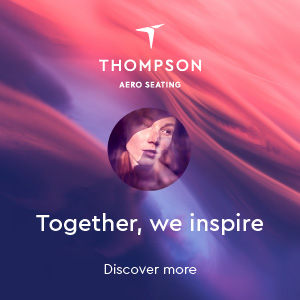 The new entrant originally planned to launch scheduled service in October 2021, but a Connect Airlines spokesperson told RGN that Connect continues to work with the DOT and FAA to add Part 121 certification to its existing Part 135 air carrier certificate "and expect that in the near future".
Connect is also still hoping to offer passengers preclearance at Billy Bishop. However, an introduction date for preclearance has yet to be confirmed. "Numerous regulatory stakeholders on both sides of the border are working together on this objective and we look forward to hearing updates from them," said the Connect spokesperson.
Interestingly, Connect is touting a greener way to fly with its Bombardier Q400 turboprops. This type of operation is not unfamiliar to Canadians as Porter Airlines offers Q400 transborder flights from Billy Bishop. Though the COVID-19 crisis cooled Porter's heels, it is currently operating Q400 flights to Boston. Travelers can then connect via codeshare partner JetBlue to Philadelphia. Despite its Q400 heritage, Porter has since ordered Embraer E195-E2s.
While each airline is at different stages of the start-up process, it is hoped that Canadians will soon have more choices in a market that is more accustomed to duopolies. 
Related Articles:
Featured image credited to Canada Jetlines