High-efficiency particulate air (commonly known as HEPA) filters have purified the air onboard many modern jets for decades. And, during the Covid crisis, these hardworking hospital-grade filters were lauded as heroes for their ability to capture most airborne microbes as cabin air is circulated every two to four minutes. But while HEPA is considered helluva good at its job, there is still room to improve cabin ventilation. That's among the reasons why, in the spring of 2022, Pexco Aerospace acquired the AirShield design from Seattle-based design company Teague and began working to bring this blade-like nozzle technology to market.
A longtime supplier of structural aircraft interior systems and components, Pexco was certainly no stranger to the cabin environment when it first began collaborating with Teague in the midst of the pandemic — at a time when many airlines were blocking their middle seats. Indeed, the firm had already amassed its own IP for 'side air curtain' technology on aircraft and felt that there were some potential crossovers with AirShield, a retrofit product that is installed over the top of existing passenger air vents, Pexco Aerospace president Jon Page tells Runway Girl Network.
And so, after acquiring AirShield, and as narrowbody operators entered a recovery phase, Pexco began working to obtain US FAA supplemental type certification for AirShield for Airbus A320 family aircraft. While going through intense engineering and on-wing testing with several global airlines, and the rigorous STC process, management quickly learned that there are other passenger experience (PaxEx) benefits to AirShield than simply driving the air down to the HEPA filters at twice the normal rate.
Indeed, by re-directing purified air around and in-between each passenger to create protective air barriers, AirShield also happens to reduce odors — including from your burrito-eating seatmate — and makes the cabin environment quieter to boot, says Page.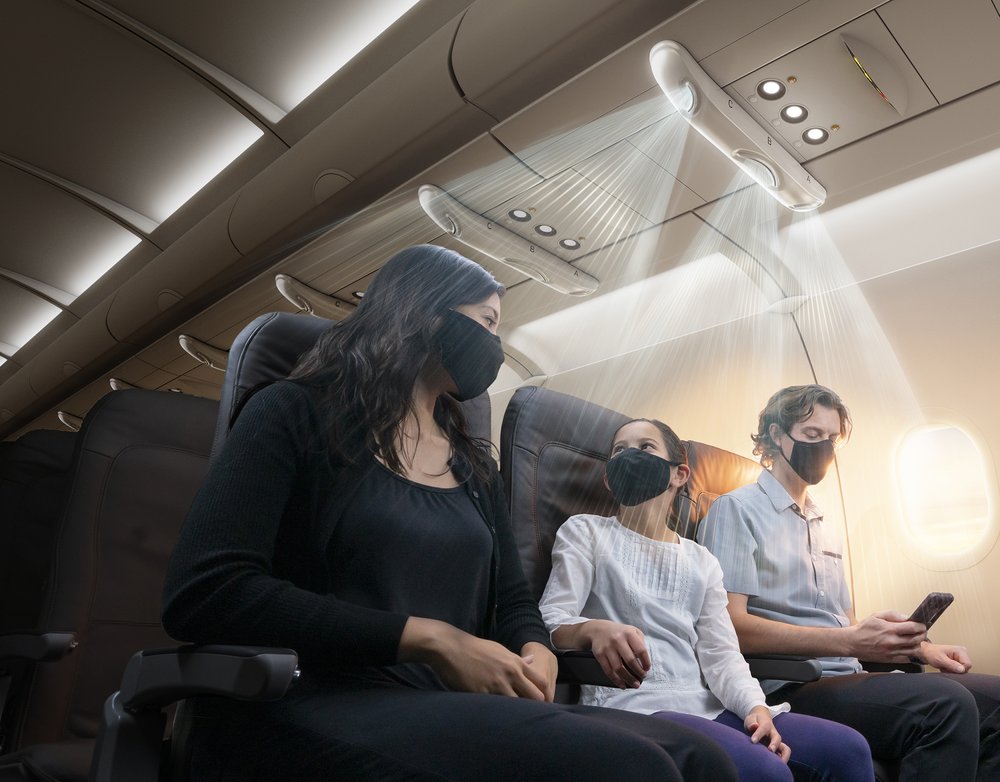 The Pexco president explains: "[T]he decibel level of the gaspers is very high. It's one of the things that makes airline travel so loud. And we've been able to cut that by more than four. Like we divided it; it's one-fourth the sound that it was before. So, we've been able to reduce the cross contamination and reduce the sound on an airplane."
Additionally, he says, AirShield enables cabin crew members to better control temperature onboard.
[W]hat we're talking about doing is putting these AirShields across all rows and it reduces that gasper noise and improves the HVAC [heating, ventilation and air conditioning].

You know how sometimes you're cold on an airplane and sometimes you're hot? It's because half the gaspers are shut, or 80% of them are open. It would be like at your house, shutting all the air vents in your house and saying 'why is it cold in here on a 0 degree day in Atlanta?' You know, that's the problem with these airplanes as they were designed for the gaspers to be 100% open and flowing and you can't overcome that when 80% of gaspers are shut or 20% of them are halfway shut.

And so the AirShield goes on and it makes it operate like a widebody where the HVAC is controlled by the front of the airplane by the flight attendants where they can set the temperature, and the cabin will normalize because the HVAC is running optimally. And that's what the AirShield does. It removes that control of each individual person and puts it back to where it the way it should run.
It's true that most narrowbodies have retained individual air vents, whilst many of the more modern widebodies eschew them. Whether or not passengers will appreciate losing control of the gasper onboard single-aisle aircraft remains to be seen, however. RGN has certainly observed many complaints about the lack of gaspers on widebody aircraft.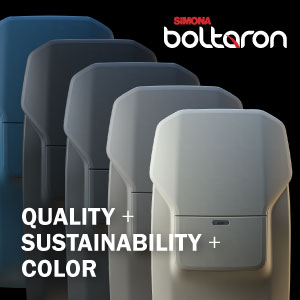 Perhaps ironically, given that even the presence of AirShield can enhance the perception of safety, Pexco has faced some resistance in industry because certain airlines fear that installing AirShield will be seen as an implicit admission that they don't believe the HEPA filters are cleaning the air as well as they should, confides Page. "And so, people are dipping their toes in but they're afraid of that perception that if they put it on 10% of their planes that the media or the public would say, 'well, why don't you have them on 100% of your planes?'"
That might, however, create an interesting marketing opportunity for smaller airlines to launch fleet-wide from the get-go, especially given that highly contagious respiratory infections like Covid, the Flu and RSV remain a concern for passengers.
Despite the challenges, Pexco reckons that industry will come around. "We believe it's like a lie-flat seat where once one person goes, they'll all go because there will be a perception that 'I've gotta have this,'" says Page.
As such, the firm will submit its final FAA STC paperwork for the A320 on Wednesday, 23 November, just before the Thanksgiving holiday in the United States. It expects to receive its certificate this calendar year, covering roughly 80% of A320s that are fitted with the airframer's Airspace XL large-stowage bins. Now that the hard work has been done to obtain STC for Airbus narrowbodies, STC for the 737 is expected to be easier to obtain, in as little as a month or two after securing a customer that wants to fit AirShield to its 737s, according to Page.
"You know, this is a little bit of a Field of Dreams-type of a product. If you build it, they will come. And we're hopeful that that's true."
Related Articles:
All images credited to Pexco Aerospace