Bengaluru's Kempegowda International Airport recently inaugurated its new Terminal 2 in the presence of India's Prime Minister Narendra Modi, marking a milestone for BLR as it cements its spot as the primary hub for South India and a standard bearer for sustainability.
The new terminal is a 255,661 sq m facility featuring 90 check-in counters and 19 boarding gates for Code C aircraft including the Airbus A320 and Boeing 737, the dominant aircraft families in India's burgeoning domestic aviation market. The gates can also be combined for use by larger aircraft.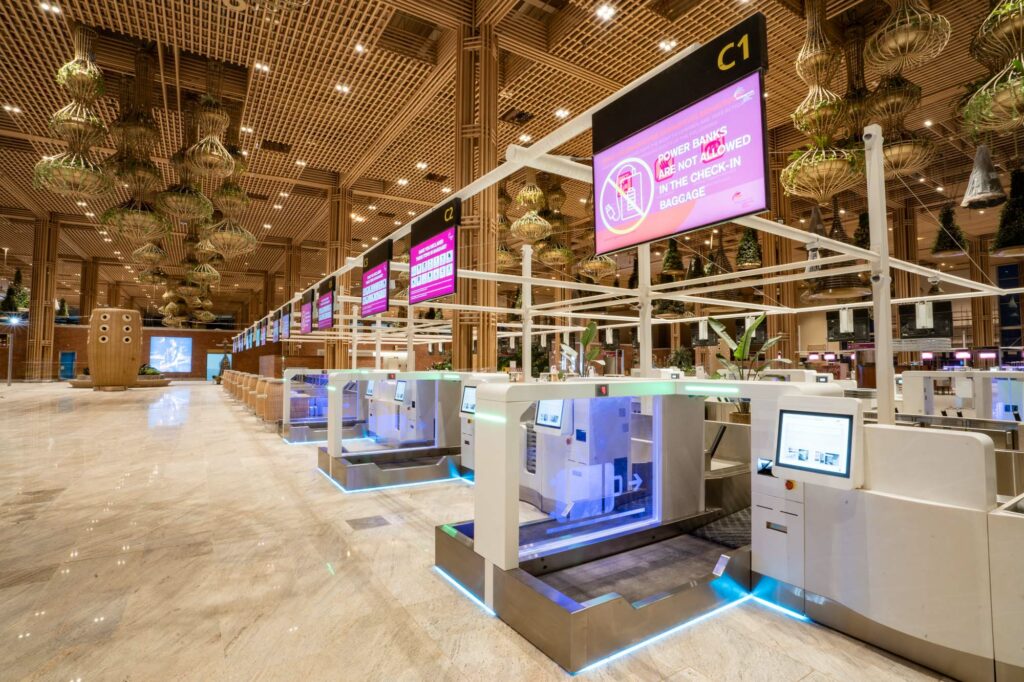 Designed by New York-based architectural firm SOM, the terminal is clad in engineered bamboo which provides an organic feel and links to one of the main design themes used in the project — 'the terminal in a garden'.
Bengaluru has long been known as the Garden City of India and so, Terminal 2 aims to capture the feel of being in a garden as passengers make their way from landside to airside.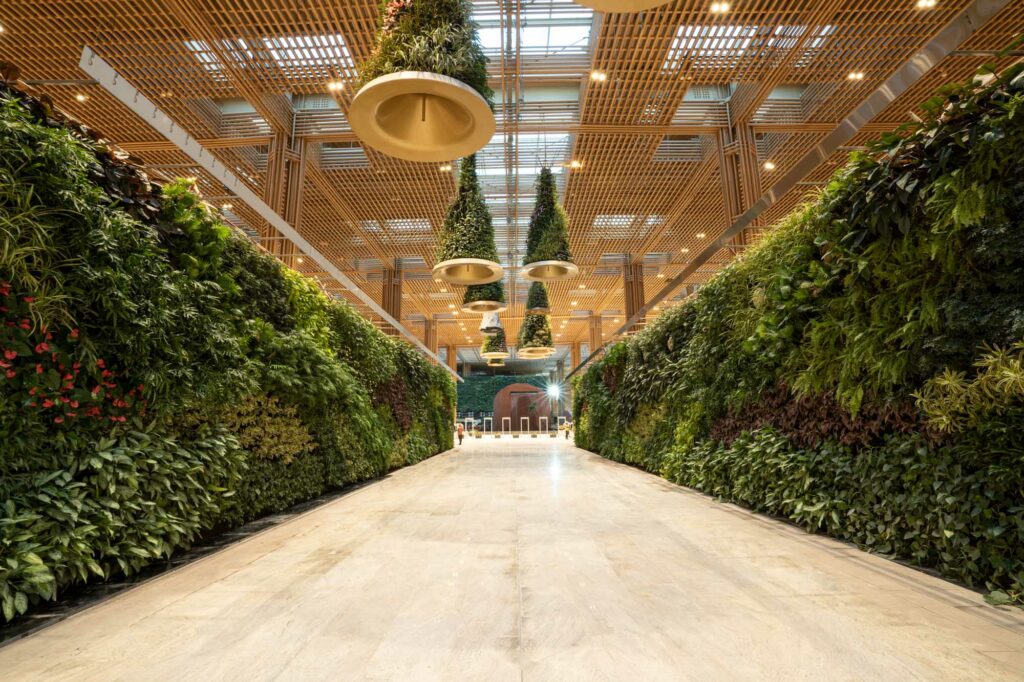 Making up the lush green landscape in the facility are some 3,600-plus plant species, including endemic plants, palms, transplanted trees, 100 varieties of lilies and 96 lotus species.
BLR has already established a benchmark in sustainability by powering 100% of its campus with renewable energy, as previously reported by Runway Girl Network. Terminal 2 has taken this ethos forward and is recognized as the largest terminal in the world to be pre-certified with a Platinum LEED rating by the US Green Building Council prior to commencing operations.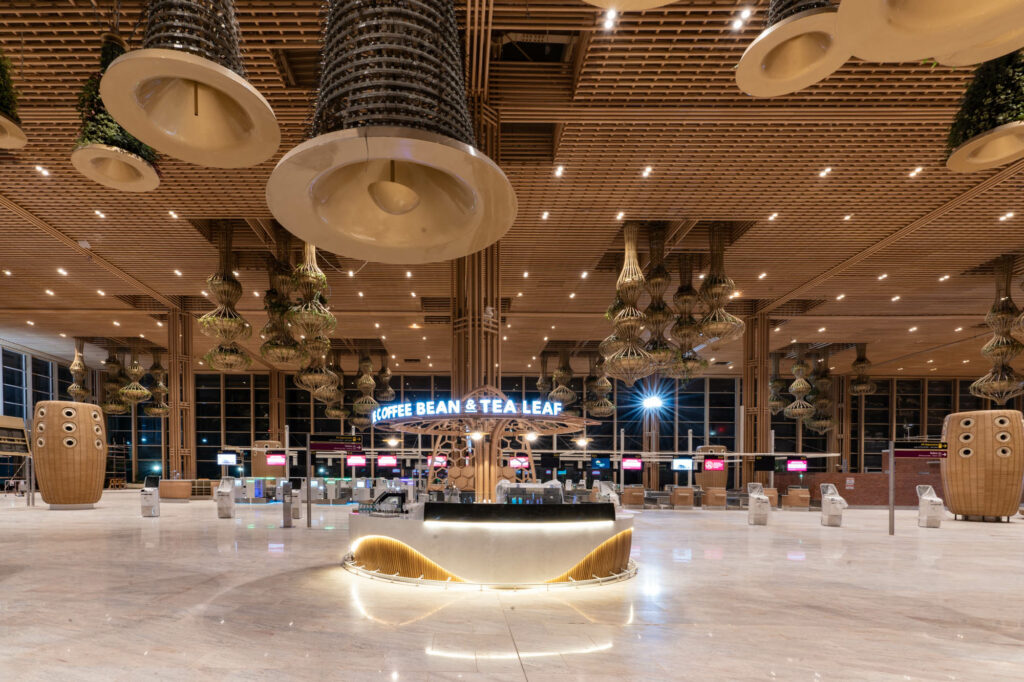 The use of natural light and solar panels is estimated to reduce energy consumption at the airport by 24.9%. Going forward, the airport aims to be a 'zero-waste to landfill' facility with a solid waste management plant that will produce fuel and fertilizer once completed.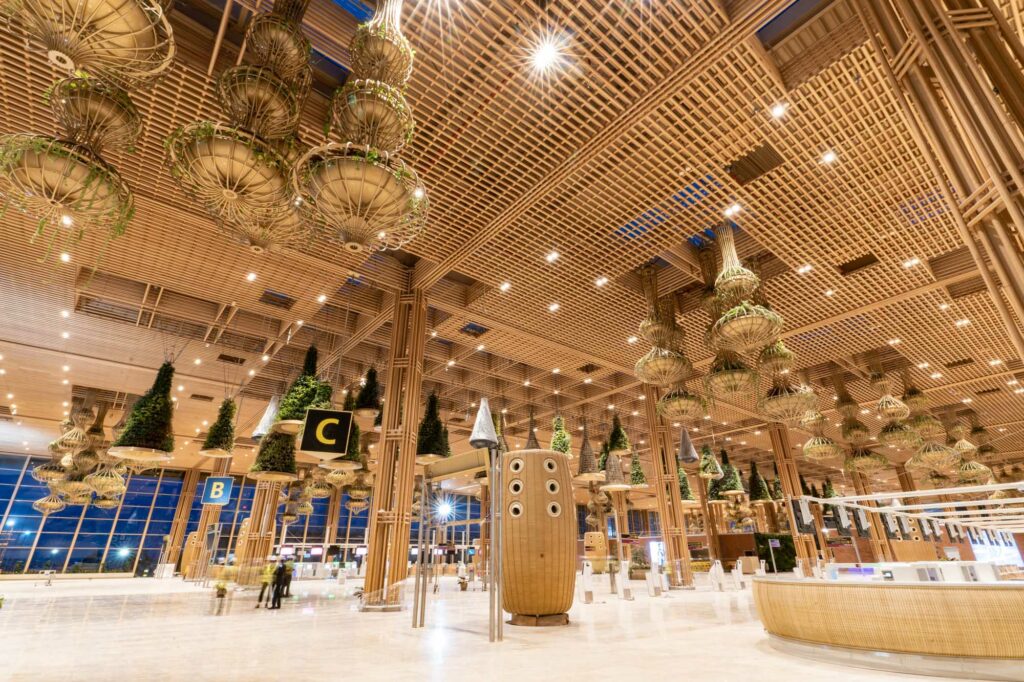 Terminal 2 is expected to welcome its first domestic fliers at the end of 2022 with international operations beginning in 2023.
Beyond Terminal 2
BLR began operations in 2008 with a single terminal and runway. Located approximately 36 km/22 miles away from the city center, access to the new airport was initially difficult along an underdeveloped section of highway heading north out of the city.
Since then, the airport has expanded the original Terminal 1, upgraded highway access, upgraded the original North runway and added a parallel South runway at the field.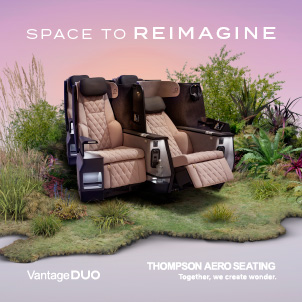 The completion of Terminal 2 adds a jewel in the crown to this fast-growing airport which recently welcomed its 250 millionth passenger.
"Over the last 14 years, BLR Airport has evolved as the gateway to South India and with this next phase of expansion, it aims to position the airport as the new Gateway to India," notes Hari Marar, MD and CEO of Bangalore International Airport Limited.
In September of this year, Qantas launched the region's first nonstop flight to Australia with Airbus A330 flights to Sydney. Japan Airlines recently added a third weekly flight to Tokyo Narita using the Boeing 787-8. Air India briefly operated a nonstop service from India's tech hub to San Francisco using Boeing 777-200LR aircraft. This route is temporarily suspended, but expected to resume in December.
These new routes augment BLR's existing network of international flights with connections to several Middle Eastern and European hubs running daily. Connections to Tel Aviv and Seattle are expected to be the next international route additions at BLR, underscoring the growing importance of BLR as an international destination in India.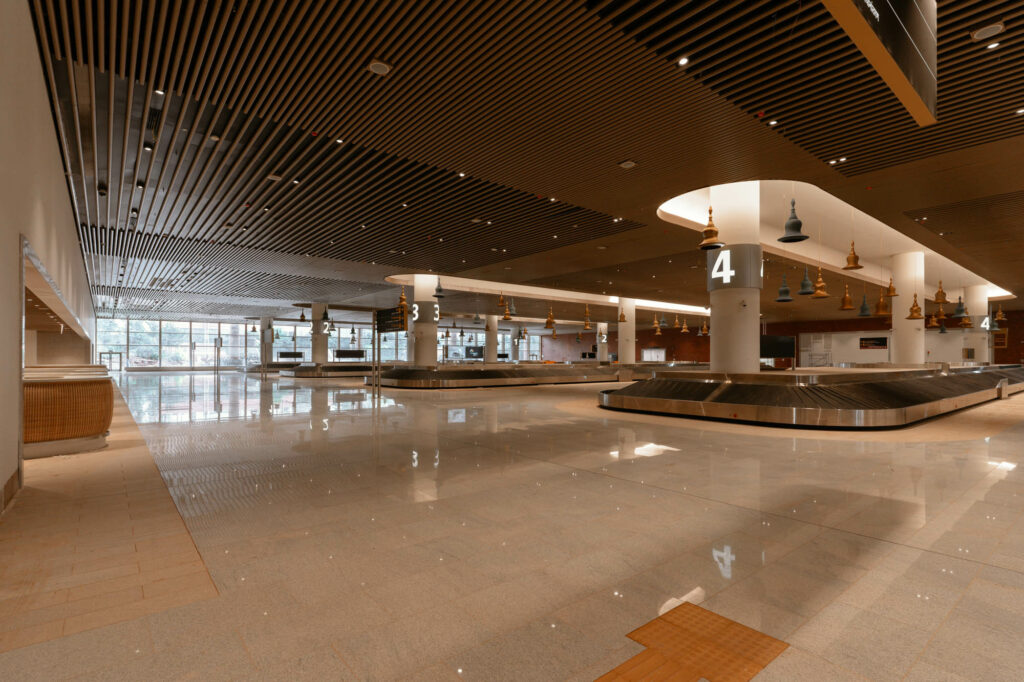 Another big upgrade at the airport is planned. Construction on the city's metro will bring rapid transit to the airport in the shape of the under-construction Blue line. This metro project is expected to be completed by December 2025, thus adding a vital link between the airport and the city's growing metro transit network.
Related Articles:
All images credited to Bengaluru Kempegowda International Airport