HAMBURG — As the airline passenger experience industry gathers for its first Aircraft Interiors Expo trade show since the start of COVID-19, it is exploring what passengers' changed expectations of the cabin environment are, and how airlines and their suppliers can meet them.
What we know today about COVID is not what we knew back in the early days of 2020, when antimicrobial surfaces were at the forefront of the reengineering of the cabin to add layers of protection against infection. COVID is an airborne disease, and cabin ventilation is a key part of the fight against transmission inflight. Cabin supplier Pexco Aerospace is offering AirShield, an air nozzle replacement created by design house Teague, as one option.
"AirShield doubles the rate at which particles are expelled from the cabin thanks to its unique nozzle design, which is inspired by the geometry of industrial air-knives," Pexco president Jon Page tells Runway Girl Network. "These nozzle-tips harness the Bernoulli principle, drawing in the surrounding cabin air and doubling the resulting airflow."
To perhaps oversimplify, it's the difference between existing cabin air vortices working like an old-school hand dryer versus one of the new generation of blade-style hand dryers that create curtains of air.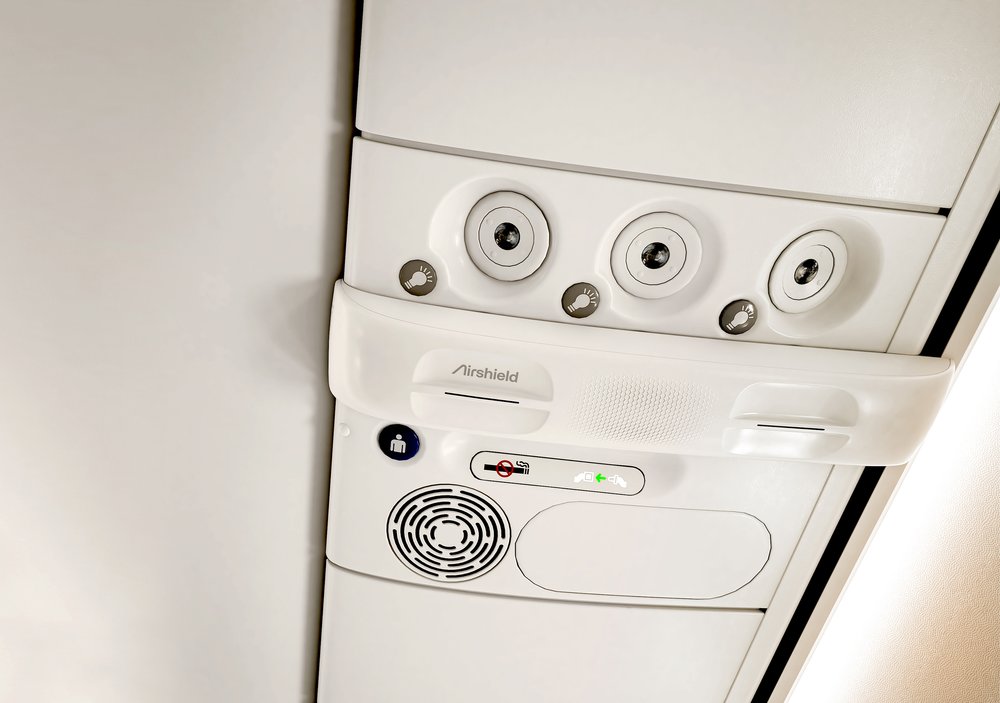 Teague's senior director of airline experience Anthony Harcup explains that the design house "started by modelling the cabin airflow in computational fluid dynamics to see what was happening. On an environmental level, the system is very well designed. We found the cabins to be highly efficient at exchanging and cleaning the cabin air in considerable volumes — more so than any other environment we could think of. The key to improving it turned out to be on a more subtle and individual level."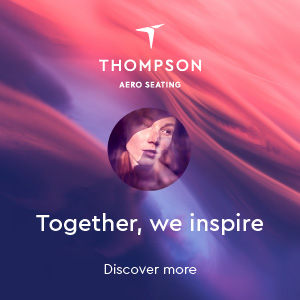 Essentially, Teague identified that there was an option to change the way that the air immediately around the passenger moves, shortening its path to the HEPA filters, which in effect speeds up the removal of spent air from the passenger area, especially exhaled breath. 
Interrupting the existing vortices can also help reduce air rolls, especially around the aisles, where air can get caught in vortices and its journey from overhead duct to floor-level extraction vent can be interrupted.
AirShield is at an advanced stage of development: Teague and Pexco together have invested more than eight thousand subject-matter expert hours, created thirty-plus prototypes for over a hundred lab tests, generated more than sixty million computational fluid dynamics data points, and conducted twenty-two on-wing tests aboard four separate top-tier airlines.
"The data was gathered from both a series of CFD [computational fluid dynamics] tests and on-wing testing on real B737 and A320 aircraft in collaboration with some of the world's leading airlines," Pexco's Page explains. "These tests enabled us to evaluate various aspects of particulate movement in the cabin environment, helping us understand how best to redirect the spread of exhaled respiratory particles and shaping the final development of AirShield."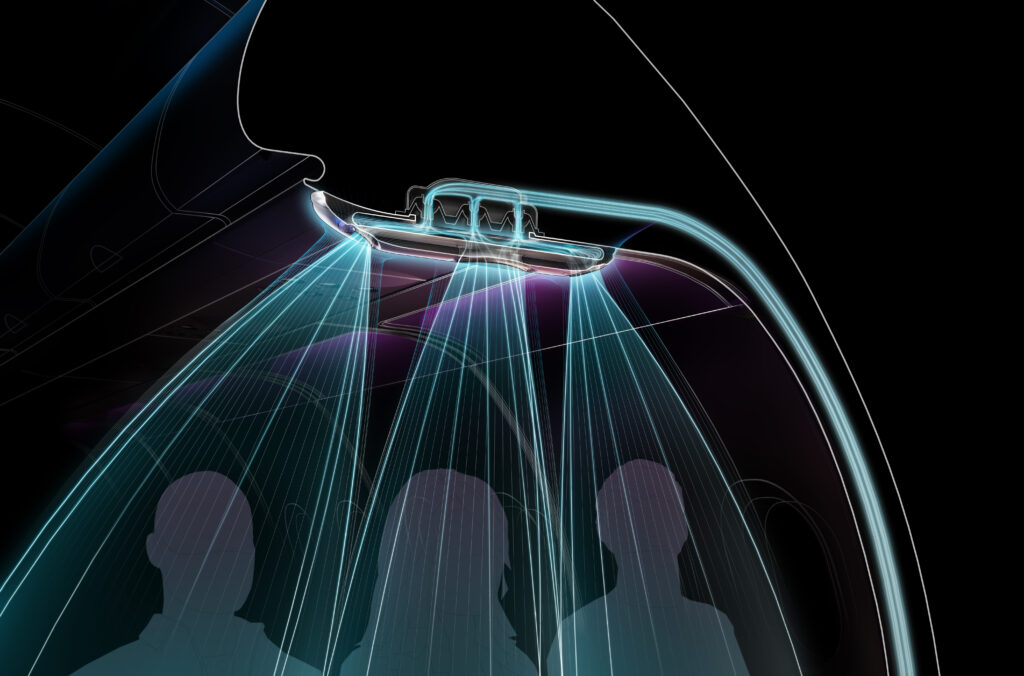 In terms of certification, AirShield's Project Specific Certification Plan has now been authorised by the FAA, which Harcup explains effectively approves the remaining test parameters: "we expect final STC [Supplemental Type Certificate] certification in Q3 this year, so that airlines will be able buy and install a product that is certified and proven to work."
The key question, however, is what passengers will think, and whether installing cabin elements like AirShield will bring a return on airlines' investment. Pexco had IPSOS conduct a survey, which Page says "found that 71 percent of US passengers were willing to pay more to fly on an airline that specifically equips their planes with AirShield." Critically, though, "it did not ask by how much."
However, with a summer of disruption driven by staffing crunches just beginning and as government-directed measures like mask wearing and pre-departure testing continue to be removed, it may be that the benefit of reducing COVID transmission in the cabin isn't just about passenger wellbeing — but, rather, that it has a real role to play in keeping crews healthy, reducing infections and enabling them to continue flying.
Related Articles:
All  images credited to Pexco