It has been five years since your author first wrote about Italian seatmaker Geven's Essenza slimline in these pages, and after multiple on-stand experiences at expos — and indeed a trip to Naples to the seatmaker's headquarters — it was with some delighted curiosity that I boarded an Austrian Airlines flight from Vienna to Hamburg recently to discover the seats on board were Essenza.
Austrian's parent company the Lufthansa Group selected Essenza for its economy seats in 2018, doubling down with a retrofit order for Eurowings just this past May. The seat is as impressive in real life and on wing as it was when shown off to the industry: more so, in fact, given the expansive legroom that Austrian offers at the front of its Airbus A320 aircraft in Eurobusiness, and the bright pops of Austrian national red that go with it.
Austrian's seats are kitted out in a standard grey palette with red stitching, a red antimacassar and bright red seatbelts. I smiled at the cheerful gingham border of the class separator curtain, a whimsical touch in a cabin that could otherwise feel very corporate. 
The overall palette risks looking a little budget airline, but on balance the airline that always rather oddly calls itself the "red-white-red airline" in media releases is firmly on brand here.
It's certainly a big look and feel upgrade from the rather baggy-looking and very tired seats on Austrian's previous fleet, for which the airline has a 360° tour.
Austrian cites a minimum of 30" pitch in business class, but the real-world pitch felt substantially greater, perhaps 33" or 34", with a large amount of space at the knees. Even your 6'3" author did not need to take advantage of the sculpted backrest's engineering to sit comfortably, not least thanks to the impressive shin clearance.
Under the seats in front are a pair of USB charging points, one double charger per seat track attachment pillar, with a USB-A and USB-C charger. The power supply was up to the task of fast-recharging my large iPhone via the USB-C and keeping my iPad fully charged while playing some previously downloaded video content.
Recline was available in these seats, but with passengers behind and no real need given the legroom I didn't bother, even on this relatively longer flight, nearly two hours from Vienna to the north of Germany.
The crew were a delight, friendly and warm, and always had an eye out for a refill of my sparkling water or my niche favourite, Austria's own sparkling soda, Almdudler. (Think a sort of herbal, floral Sprite.)
The inflight meal, however, was rather disappointing, particularly given Austrian's highly regarded partnership with the legendary Do&Co caterers.
A small bowl of hot, stodgy and not particularly flavourful pasta dumplings during a hot and sweaty European summer heatwave was an unfortunate choice, although the chocolate dessert was very moreish.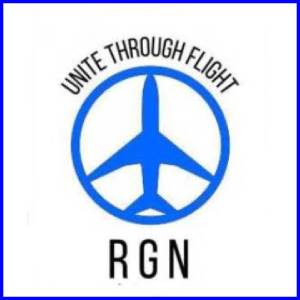 I did love the charming little coffee cup with its gold handle, though — Austrians love their coffee and this is a delightful way to show it.
A #PaxEx X-factor this year in particular is Vienna's compact, efficient airport, which offers one of the speediest connections in Europe, and has been very reliable this year, particularly compared with other European hub airports.
Overall, the Essenza product shone, and the cheery Austrian touches gave it a pleasant boost.
All things considered, having flown on most major and many minor European airlines in business and economy, your author personally believes that these are some of the best slimline seats currently on the market.
I'd look to book towards them, and indeed to Austrian, in the future,.
Related Articles:
Featured image credited to John Walton