Friendly low fares. That's what UK holiday airline Jet2 promises — and what, on a recent flight from Gran Canaria to Birmingham before coronavirus was named a pandemic – it delivered in spades, exceeding my experience of Europe's other low-cost carriers by a country mile.
The friendliness started on the phone after I booked the ticket. Given that the prices were so low, I decided to book an extra seat for elbow-room (and, frankly, manspreading room as someone who's 6'3") on this flight timetabled at 4h20 aboard the narrow Boeing 737 fuselage.
The contact center — free to call — was cheery and helpful and sorted out a seat reservation for me and my traveling companion Mr Extra Seat towards the rear of the plane. My one-way ticket came in at just 157EUR for two seats, one 22kg bag and an inflight meal, an absolute bargain at the height of demand two days before Christmas.
Friendliness continued at checkin at Las Palmas, the airport for Gran Canaria, where ranks upon ranks of staffed bag drop desks awaited passengers, with few if any passengers waiting, in marked contrast to many other LCCs departing from LPA, which usually involve almost endless queueing.
Boarding was smart and by group, with passengers seated towards the center of the front- and rear-boarded aircraft called to the first bus, and everyone else afterwards.
The sleek silver and bright red livery is attractive enough in a way that says "budget airline" without the Ryanair-style need to slap hi-viz yellow everywhere, and smiling, enthusiastic crew even on this second leg of their day welcomed us on board.
Jet2's Acro Series 3 seats are great — I'm on record as preferring a proper slimline if airlines are going to reduce pitch, and the bucket shaping and positioning of the literature pocket meant that even my 6'3" frame had plenty of legroom without needing to sit sidesaddle.
No wifi or power points, though, meant I was glad to have downloaded content to my tablet, which was easily hangable off the literature pocket.
The announcements are all prerecorded. They were cheerful and holiday-focused, while still emphasizing the important things like not overindulging on board, and taking what felt like extra care to explain things for infrequent flyers.
Once in the air, I was hugely impressed by the crew, who kicked straight into action after departure and truly didn't stop with meal deliveries, buy-on-board sales, rubbish runs, duty free and just a wander through the cabin to see if anyone needed anything.
You know that "rear galley stare" that some crews get, fixing their gaze on the back of the plane to avoid catching any passengers' eyes? This was the exact opposite of that.
Positive, speedy service had my go-to meal (I always go for an all-day English breakfast if one's available, spurred on by Aer Lingus' legendary buy-on-board option) delivered along with a simple card box of napkins, cutlery, chocolate pudding and a cup of tea.
The all-day breakfast was pretty good for what it was, and better than many meals I've had on other airlines.
Flipping through the inflight menu, I noted that there are vegan, vegetarian and gluten free options, together with buy-on-board choices that are reasonably priced for airline food and drink. GBP6.50 for a mini-bottle of Prosecco to finish off a holiday? Why not.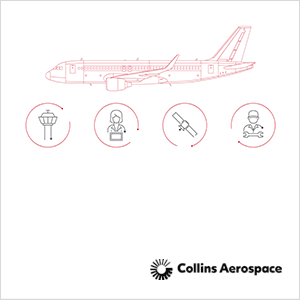 During a chat with my seatmate (who was confused as to why I was taking closeup photos of an all-day breakfast — fair enough), it was remarkable how easy Jet2 made the whole experience for a family.
Turn up at the airport from home, transfers straight to the hotel at the destination, and even resort check-in and baggage drop early on the day of departure to make the most of that final day of holidays.
He and his family had nothing but good things to say about their experience.
Jet2 is clear about its mission: to serve holiday destinations, with most of the passengers on board flying on a package basis, cheaply and cheerfully. While the airline has suspended its flights until 30 April due to the COVID-19 pandemic, I'd happily go out of my way to fly them again when service resumes.
Related Articles: