On a recent Lufthansa connection from Hamburg to Lyon via Frankfurt, I had the opportunity to fly on one of the oldest operating Airbus narrowbodies and one of the newest. On my first leg, I flew on D-AINC, which took to the sky in mid-2016 and was Lufthansa's third A320neo — and at MSN 6920, just the twentieth re-engined neo to roll off the line.
My second flight was aboard an aircraft old enough that it could not only vote and drink legally in the US, but could rent a car without young driver surcharges. Six thousand, two hundred and twenty one Airbus A320 family aircraft earlier, but from the same production site in Hamburg, D-AIRW was one of a rare breed, an A321-100.
Most current engine A321ceos were the heavier, longer-range and much more capable A321-200, and indeed less than a hundred A321-100s were ever produced, with some already in converted freighter service. Lufthansa is the airline with the most of these almost invisible classics still serving passengers.
Yet onboard, if I were not an aviation journalist immersed in the specific cabin differences that these pre-Airspace A320neos bring — mainly an additional bit of window shrouding and a differently shaped and patterned sidewall — I would have been very hard-pressed to notice any difference when settling myself into my space. These differences are very, very minor and very niche.
The seating was the standard Lufthansa NEK Recaro BL3520 that defined slimline seating in the 2010s, installed on some of Lufthansa's early A320neo family aircraft before the arrival of the more recent Geven Essenza.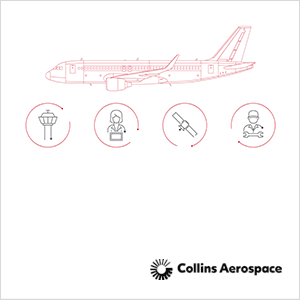 In your author's opinion, the BL3520 is still a very decent product today, and superior to some more recent seats.
That's especially true in these well-broken-in seats.
One issue with NEK has always been that, rather like a good pair of leather boots, they're a bit firm until they've fit the mold of many a passenger's bottom.
These were perfectly fine for the two hops within Germany and across the border to France, both of which were under an hour.
Of note, the older A321-100 still featured the clip-in central table in the Ihre Freiraum blocked middle seat, while the newer A320neo did not.
This particular neo lacked any of the Airspace improvements like bigger bins, although Lufthansa has not exactly rolled out the boat with cabin upgrades for its Airspace neos.
The only real difference I noted — and, again, only because I was listening — was the much quieter level of engine noise from the neo's newer engines.
Onboard, the catering was, alas, typically post-COVID meh, a real downgrade from Lufthansa's pre-pandemic offering.
The first leg was a weird unidentified and unidentifiable mini-meat roll thing that disappointingly caused me to have to find out what the singular is of Maultaschen, and the second a mostly prawn mayonnaise salad.
So, with the soft product much of a miss, I contemplated the hard product, reflecting on just how impressive it was that an older aircraft like an A321 built more than a quarter-century ago is able to offer a cabin comparable to those rolling off the line today. 
Yes, Lufthansa's European continental cabin is a very basic product, with nothing more than the seat: no massive Delta bells-and-whistles-and-screens-and-PSUs upgrade here. But there is certainly something to be said for the evolutionary aircraft design approach that means an aircraft manufactured two decades apart can offer such consistency of cabin that, had I not been looking for it, I would never even have known about.
Related Articles:
Featured image credited to John Walton