On 1 September, the FAA approved supplemental type certificates (STC) allowing 100-octane unleaded avgas to be used in spark-ignition engines and every general aviation airplane equipped with them. Produced by General Aviation Modifications Inc (GAMI) and known as G100UL, the fuel will be distributed by Ann Arbor-based Avfuel.
Tetraethyllead (TEL) was first added to gasoline early in the 19th century, effectively increasing the fuel's octane rating so that automotive engine performance and fuel economy were improved. Efforts to eliminate TEL began in the 1970s after lead emissions in exhaust gases were linked to deficiencies in child development. It was eliminated globally during 2021 but, until now, general aviation users had little choice other than standard 100LL low-lead avgas.
Marci Ammerman, vice president of marketing at Avfuel, says 2023 is likely to be a year of logistics rollout, with G100UL appearing more widely in 2024. "The fuel's first customers are likely to be entities like flight schools," she continues, "with the fuel gradually becoming widely available as production of distribution infrastructure is developed."
Avfuel, through Avfuel Technology Initiatives Corporation (ATIC), provided its logistics and distribution expertise to GAMI during G100UL development. "Avfuel established ATIC early in 2012, with a mission directed to the advancement of aviation industry initiatives, including the replacement of 100LL, and bio and renewable fuel technologies. ATIC also evaluates market introduction dynamics to ensure new products are sustainable, reliable, competitively priced, and accessible," explains Ammerman.
In some respects, Ammerman sees the introduction of G100UL mirroring that of sustainable aviation fuel (SAF). "We'll initially see limited availability in strategic locations, but it will expand nationally over a period of a few years, at a pace driven by factors including market demand, the number and location of new producers and blenders, and perhaps future mandates of federal and local governments.
"Over time, we anticipate the complete replacement of avgas 100LL in virtually all markets worldwide, with the aviation safety organizations in each sovereign entity issuing their own certifications," she says.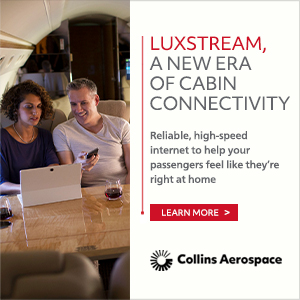 In the US, every aircraft operator will require an STC to use G100UL and Ammerman confirms: "GAMI plans to launch a website for easy access to these STCs for airframes and engines. With this STC, the operator will be able to fuel up with G100UL, which is able to replace and mix with 100LL in any proportion."
General aviation operators in the UK are taking their lead from the US. A GA expert at Norwich Airport confirmed: "Unleaded fuel developed in the US will be the way forward to replace leaded avgas in light GA aircraft." Meanwhile, James Dillon-Godfray, head of business development at London Oxford Airport believes the chances of the facility sourcing unleaded fuel anytime soon are minimal.
Indeed, the airport has just invested around £1.5m in new avgas infrastructure, including groundworks, a new fuel farm, credit-card accepting self-serve pumps and the decommissioning of the old facilities. Dillon-Godfray notes the new spending that would be required in a move to unleaded.
Meanwhile, education is an important component in switching the US GA community.
"Avfuel has a multi-prong approach to educating its customers and staff about unleaded avgas, just as it has with SAF," says Ammerman. "This includes an entire evolving communications campaign that encompasses a press release and media outreach; updated web resources on Avfuel.com/nolead and Avfuel.com/sustainability; updated FAQs; internal communications to staff members, including educational sessions; personalized outreach to customers; email and newsletter features to customer audiences; videos; trade show presence for in-person inquiries; and more in the pipeline."
She continues, "Education is an incredibly important first step for market introduction of a new product, and especially so for a new fuel."
Related Articles:
Featured image credited to Avfuel