On 17 March, Textron Aviation revealed its planned acquisition of Slovenian light aircraft manufacturer Pipistrel, in a deal scheduled for completion in the second quarter of this year. Pipistrel has garnered a reputation for building robust, technologically advanced machines, but Textron's interest is primarily in the company's electrification work.
That work has proven to be pioneering. Among its accomplishments, Pipistrel developed the two-seat Velis Electro light aircraft including its E-811 motor plus battery and charging technologies. And in 2020, EASA certified the Velis Electro; it remains the only EASA-certified fully electric aircraft.
General aviation (GA) is expected to be the vanguard that proves electric aircraft at scale, yet Textron Aviation has yet to offer electric options under its iconic Cessna and Beechcraft brands. That changes with the Pipistrel acquisition.
For starters, Textron will incorporate Pipistrel into a new sustainable aircraft division, Textron eAviation.
Rob Scholl, SVP Textron eAviation, says: "Textron is taking key steps to support its commitment to sustainable aircraft, and Pipistrel demonstrated clear capabilities as a leader in electrically powered aircraft, with globally acclaimed expertise in electrical propulsion, lightweight design, and composite airframe manufacturing."
It's an exciting prospect but could the spirit of innovation at Pipistrel's heart flounder amid the constraints of Textron Aviation's corporate structure? Is there a case for ringfencing it as a kind of electric 'Skunk Works'?
Scholl confirms: "We intend on preserving the pioneering culture at Pipistrel and will be keeping the operations and employees based in their current locations. What Pipistrel and Textron have in common is a restless spirit of innovation. By bringing together bright engineers from both entities we will be better able to pivot around emerging technologies and solve the most pressing aviation challenges.
"We plan to continue Pipistrel's product line, which includes accelerating development of the hybrid-electric, high-performance Panthera four-seater and autonomous VTOL cargo aircraft.
At the same time, however, Scholl notes that: "[W]e're combining Textron and Pipistrel's expertise to create entirely new products, with development plans in the pipeline that will support a UAM [urban air mobility] platform within Textron eAviation. We're also keen to leverage Pipistrel's expertise in our plans for a passenger eVTOL."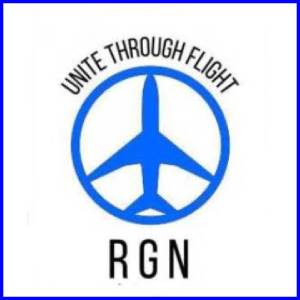 Textron eAviation has an exciting vision, but the groundbreaking Velis Electro while proving the practicality of electric power also demonstrates its current limitations. Taking off with both batteries fully charged, the aircraft has only a 50-minute endurance with VFR reserve, performance that falls far short of Textron's smallest piston product, the Cessna 172 Skyhawk. Is a Skyhawk-matching electric aircraft many years off?
Scholl is candid in response: "It will be a challenge to fully match the capabilities of a great aircraft like the 172, but we are not far away from an electric aircraft that can address the needs of a flight school. And we're continuing to see signs of progress. Battery technology is advancing steadily. We need to see this technology continue to develop in order to unlock the full potential of electric aviation and then apply its advancements to general aviation aircraft."
This in turn raises the thorny problem of infrastructure. Scholl notes: "Pipistrel has developed its own ground charging units and gained experience helping its customers install the appropriate equipment at their airport. Several other companies are also working solutions to help create a robust charging infrastructure for electric aviation."
Today's Skyhawk requires avgas and a level of basic support available at practically every general aviation airfield in the US, and pretty much globally.
It is difficult to imagine the same being true for electric aviation without an industrywide collaboration but, Scholl says, "We are confident the industry will address this as technology continues to develop."
He is also clear over the scope of Textron eAviation's ambition, noting that as well as developing new electric GA types and leveraging those technologies onto existing aircraft, the company, "intends to lead the UAM industry in due course."
Related Articles:
All images credited to Textron Aviation