Medical research supported by the Environmental Protection Agency (EPA) shows that minute levels of lead in our air can have serious effects on health, especially in children. While commercial air transport fuels have mostly been lead-free for years, General Aviation still calls a lightly leaded Avgas, 100LL, the norm.
Lead emissions associated with GA stem from an additive in 100LL, tetraethyl lead (TEL), used to prevent engine knock and compression loss. As a result, 100 tons of lead enters the air every year. But on 10 July, the FAA revealed it had received nine replacement fuel proposals as part of its Piston Aviation Fuels Initiative (PAFI) and said it plans to select from those fuels for testing in September though, according to FAA spokeswoman Alison Duquette, there are no current plans to mandate a new Avgas standard.
Hjelmco Oil, which submitted to PAFI as part of a consortium with BP and TOTAL, is the only oil and gas company to have an already certified unleaded Avgas, created in 1991. It's still the only one on the market, and Lars Hjelmberg, founder and CEO of the Swedish fuel distributor, developed a precursor unleaded fuel for aviation piston engines in the 1970s. Hjelmberg says US engine manufacturer Lycoming has been using the fuel precursor, Avgas 91/96 UL, since 1995.
Despite Hjelmco's impressive record, its lead-free fuels are not used widely. Though Hjelmco's fuel was tested by the Swiss CAA and the German DLR in 2008, and acknowledged by Eurocontrol, the European Business Aviation Association, and the International Council of Aircraft Owner and Pilot Associations in 2009, it has until now been used primarily in the Scandinavian and Northern European market. In 2010, EASA decreed that Hjelmco Avgas 91/96 UL or Hjelmco Avgas 91/98 UL may be used, if approved for the particular engine types.
But Hjelmberg suggests Europe has shown a lack of political will on the issue of lead pollution. FAA leadership on lead-free skies through PAFI inspired Hjelmberg to turn his fuel to what he calls a $1 billion market in the US.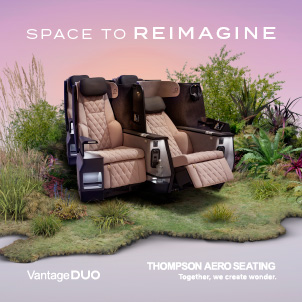 Though Hjelmco, BP and Total have aligned for PAFI, the trio will face tough competition, as Shell intends for its submitted fuel to be used fleet-wide — one of the FAA's evaluation considerations, says Downstream Communications manager MaryJane Mudd for Shell.
Shell expects the fuel, which was developed over 10 years, to provide an extremely safe flight performance, and Mudd said Shell has formally collaborated with the FAA, ASTM, OEMs, industry forums and its "user community" to make that happen by "developing a body of data necessary to achieve this fleet-wide certification as soon as possible".
At meetings held this spring in Ottawa by the National Research Council and Transport Canada, Hjelmco updated the National Research Council and Transport Canada on what it would take to get the world's sky clear of lead emissions. The FAA, AOPA, Health Canada, the National Research Council of Canada, TOTAL and EASA also presented at the meetings. The other five PAFI fuel submitters, including Afton Chemical Company, Avgas LLC, Shell, Swift Fuels and BP, did not present.
This week, during the EAA AirVenture air show in Oshkosh, Wisconsin, the FAA and the PAFI Steering Group provided an update on the PAFI test program. "The mission of this effort is to develop and implement a path forward for the identification, evaluation, fleet-wide certification, and deployment of the most promising unleaded replacement fuels with the least impact on the existing piston-engine aircraft fleet," says the FAA.