British Airways last month unveiled a rather milquetoast set of "new enhancements for customers", and unlike many airline "enhancements" these are actually good news, if underwhelming.
They comprise a plant-based burger in unspecified lounges (although its top lounges have had one for some years now), glass water bottles instead of plastic, and the return of pre-pandemic business class shorthaul dining.
A notable improvement has been the retention of mobile device food ordering to the table in lounges, joined by "dedicated desks for World Traveller Plus" premium economy travellers at checkin. A new whole journey bag tracing system — which many other airlines have already implemented — is also on the cards.
But, outside of some of the real structural change that BA could well consider, what kind of relatively quick-win, easily achieved details could British Airways improve — and what are the really important details that it needs to get right?
Longhaul: add luxury to bring it up to standard
Looking to longhaul, for a start, BA could take a good look at the colours, materials and finish of its 2019 Club World Suites. By and large it's fine if drab for what it is, but compare it with the contemporaneous design excellence of Virgin Atlantic and it pales into boredom. 
A great early move could be to swap out the scratchy, boarding-school-bedroom utility carpet material that lines several surfaces for something more luxurious and pleasant to the touch. But additional premium materials, of the sort that one might expect in a decent executive car, would not go amiss.
It could also do something about the acres of grey, drab thermoplastic in the Club Kitchen on doors 2.
Shorthaul: make Club Europe competitive
On the shorthaul, the mistake that was pitching the non-slimline Pinnacle seats in its Club Europe business class at 30" must be rectified, either by adding space, by swapping them out for a more comfortable slimline, or both. When even TAP Air Portugal's last-generation business class is substantially better than your latest, you really have to ask yourself what you're playing at. 
The centre console table in the B and E seats can probably also either disappear or be redesigned into something that's actually useful. As it is, I'd rather have the space to pop a small bag or my travelling electronics kit than the foldaway table, which adds weight as well.
While BA is at it: creating some way to keep wine and Champagne properly cold on a back-catered narrowbody aircraft is surely not out of the realm of possibility.
Ground: add some British flair
On the ground, the London Heathrow lounges need a major design makeover. It's disappointing that BA didn't take advantage of the decline in passenger numbers during the COVID-19 pandemic to revamp the two main terminal Galleries Club business lounges in succession, but this needs to be done, even if that requires a certain amount of imaginative thinking to re-house passengers in the interim.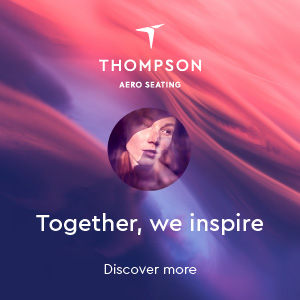 The food and beverage offer in particular has been improved since the #meatgruel days with QR-code-based at-table service driven by COVID precautions since 2019, but it all needs a jolly good dose of luxury, both in terms of the actual offer and in terms of the staff, who are well-meaning but third-party, and not in the "Sofitel runs the Qantas first class lounge and the food is by Rockpool" kind of third-party way.
There are dozens of brilliant British food and hospitality brands to work with, many of which could use a shot in the arm and some partnership exposure as the UK accelerates out of COVID — unlike, say, Ryan Reynolds' already very well publicised Aviation American Gin, which BA recently decided to showcase instead.
Even the new post-pandemic Concorde Room menu offers unimaginative fare that the local rural pub near your author's parents would dismiss as yawnworthy.
International lounges, too, could do with a substantial spruce-up. The original Galleries concept — showcasing the incredible historical brand assets of predecessors including BOAC, BEA, Imperial Airways and so on in artwork and posters — was a smart one. It is not expensive to print out a consistent, elegant and attractive series of large canvases of top-notch photography these days, so what about a series of British landscapes, cityscapes, design icons or even people?
BA has so much great British industrial, design and travel heritage. It's a real shame to see so much of it squandered.
Backend: just sort it out
But BA's technical and operations backend needs some serious attention too. It's unclear what combination of factors make its IT systems fall over entirely every few months, but the situation is nonetheless terrible for passenger experience.
Today the carrier was forced to delay and cancel flights, telling passengers on Twitter: "We experienced a technical issue for a short time this afternoon which affected our operation at Heathrow Terminal 5. This has now been resolved and we're resuming flight operations. We've apologised to those customers who have been inconvenienced."
This follows another failure at the end of February 2022, resulting in days of cancellations and disruption, which in turn followed events in November 2021, June 2021, August 2019, a months-long data breach in 2018 that the airline failed to notice and for which it was fined some £20m, all the way back to the infamous June 2017 incident where apparently a contractor unplugged something that crashed the entire system, leading to the now-iconic video of then-CEO Alex Cruz in a high-visibility yellow safety jacket, filmed safely inside the company's offices.
Explanations from the company don't seem to hold water when simple logic — let alone sectoral expertise — are applied. Nor does much learning appear to have taken place within British Airways when it comes to how to deal with matters from a passenger point of view, with little of the mandated duty of care evident during disruptions and refusals for compensation common.
This, fundamentally, is the basics of operating an airline. It's the kind of detail that really, really matters.
Related Articles:
Featured image credited to John Walton