Boeing's next generation of 737 MAX twinjets will offer two types of accessible lavatory options for operators — including a more spacious individual lav — reveals Collins Aerospace, which has been selected by the US airframer to be the long-term provider of nextgen lavs for the 737 family of aircraft, for deliveries beginning in 2025.
Describing the forthcoming accessible lav options for the MAX, Collins director of business development-interiors Lamia Khaled told Runway Girl Network: "Boeing and Collins are collaborating on the design of an accessible lavatory, offering passengers 40% more space than typical lavatories.
"The additional space allows equitable access and privacy without requiring airline crew to expand and collapse structures to accommodate passengers with reduced mobility (PRM), providing a dignified and seamless experience for all."
She refers to this larger-footprint lav as a "first of its kind on narrobody aircraft". Located at the aft bulkhead, the lav features additional assist handles, braille signage and a door hold-open feature. If operators select this lav option and aft cabin configuration, passengers of size would also benefit from the more roomy layout.
"In addition," continued Khaled, "the catalog would also include a two-lavatory position that can be expanded into one larger accessible unit." This particular solution, which effectively consists of two combinable small lavatories, has a wall that can be collapsed between the two to enable a larger accessible lavatory for PRMs.
"Operators will have the opportunity to select either lavatory options. Both lavatory offerings will be located in the aft bulkhead section," said Khaled.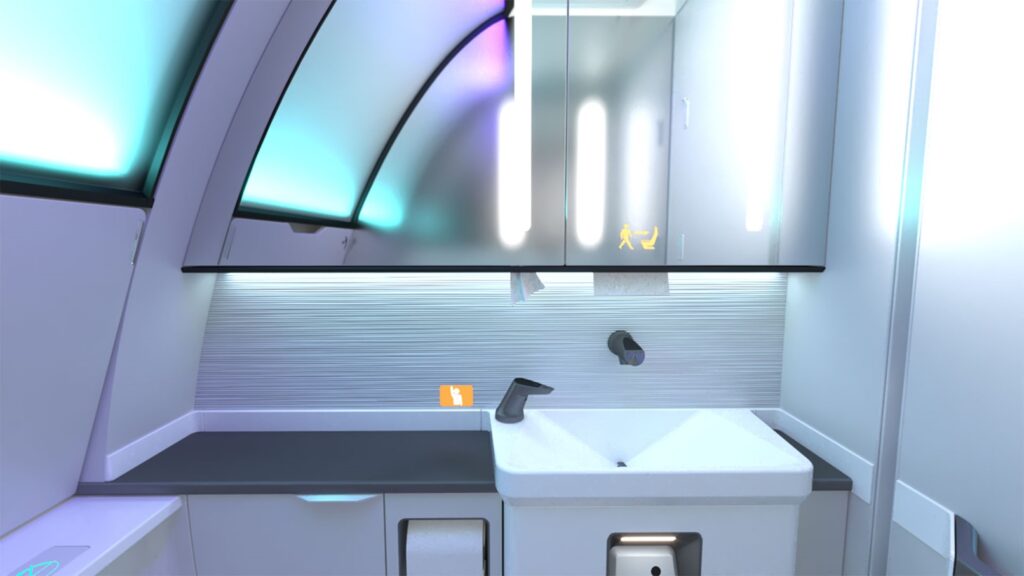 Since its debut, passengers have criticized the tiny lavs onboard the 737 MAX. Boeing's decision to offer two accessible lav options for future MAX deliveries comes as the US Department of Transportation continues to study lav accessibility for single-aisle aircraft.
Accessible lavs are presently only required for widebody aircraft. A DOT notice of proposed rulemaking, published on 2 January 2020, sought comment on short-term measures for improving accessibility on aircraft with 125 or more seats, but did not propose expanding the size of the lav to provide a level of accessibility equivalent to that found on twin-aisle aircraft. "That issue will be addressed in the related ANPRM", an advanced notice of proposed rulemaking, said the department.
By adding two accessible options to the 737 MAX catalog, it appears that Boeing will be prepared with a solution for airlines in the event that new lav accessibility regulations are adopted for single-aisle aircraft, or indeed if airlines seek out these options of their own accord.
Across the proverbial pond, Airbus has for several years offered A320 family operators the option of its so-called Space-Flex v1 configuration, which caters to PRMs with a retractable partition between two side-by-side rear lavs, creating a larger space for aisle chair users. US low-cost carrier Spirit Airlines is a customer of this configuration. Additionally, A320 operators can avail of a Space-Flex v2 version, a less accessible option which replaces the swinging partition with a fixed partition featuring a tip-up seat for use in transferring to the toilet.
The European airframer is also now positioning the 1L front lavatory on A320neo aircraft — with a tip-up seat — as being a "designated PRM lav". But when RGN consulted two well-regarded disabled passenger representatives on the specific matter of the 1L forward lavatory's accessibility, their responses to this design were scathing.
The accessible lav issue is particularly timely as narrowbodies are increasingly being used by operators to ply long-haul routes. "The inability to use the lavatory on long flights can present significant challenges to passengers with disabilities, and poses a deterrent for some passengers with disabilities to traveling by air," admitted the DOT in 2020. The department is under pressure from disability activists and other stakeholders to change the paradigm and ensure dignity is afforded to PRMs onboard.
A long-time provider of 737 lavs — including through the B/E Aerospace division acquired by Rockwell Collins in 2017 — Collins Aerospace's new arrangement with Boeing also sees it providing new nextgen standard lavs for the 737 family, whilst offering "a degree of choice not typically afforded narrowbody operators", noted Troy Brunk, president of Interiors for Collins.
Based on a clean-sheet, modular design, the new product offers a variety of customization opportunities for trim, finish and lighting, and the latest micro-LED lighting technology.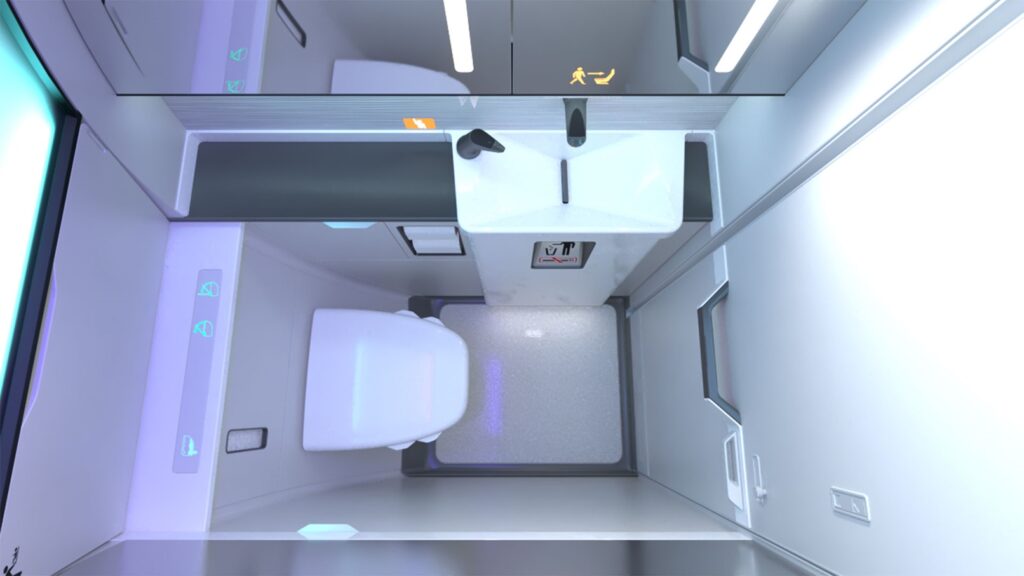 Modules can be replaced within hours, allowing upgrades to occur over time or lessors to quickly cater to changes dependent on their specific operator, said Collins.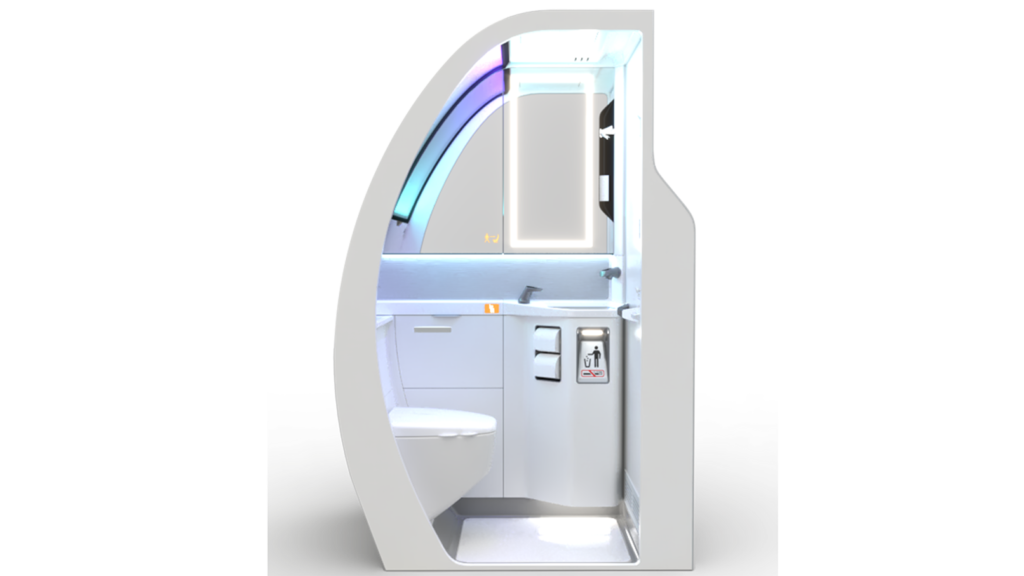 In a potential nod to the coronavirus pandemic's influence on aircraft interiors, the new lav also offers touchless functionality, with Collins explaining that a touchless faucet comes standard (including on the standalone spacious lav option), but that touchless amenities such as toilet flush, waste bin, soap dispenser and toilet seat/lid will be offered as upgrade options.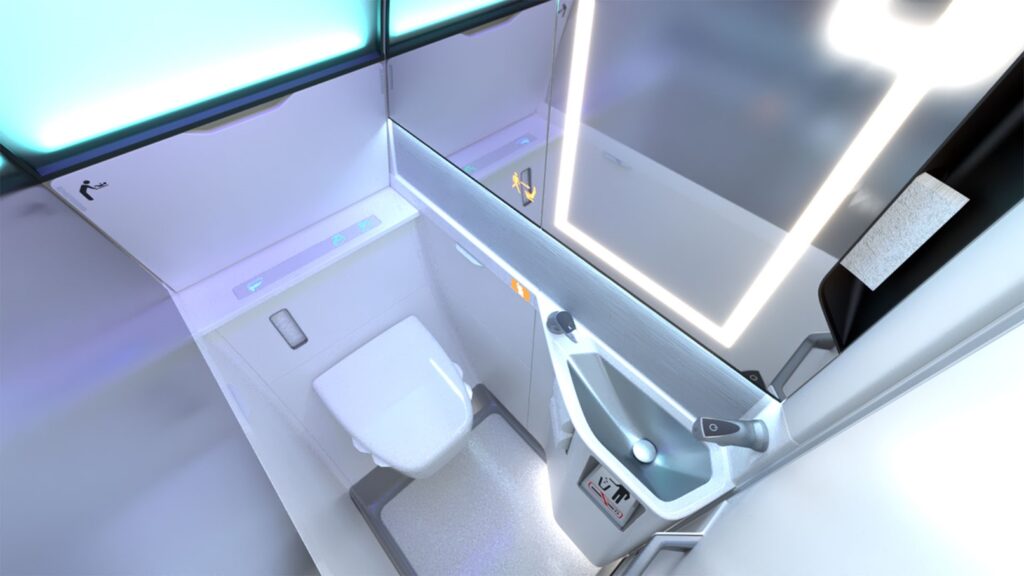 An advanced centralized computing system controls the suite of touchless components and can be scaled to provide component health monitoring, predictive maintenance, amenity management and modularity, allowing for future integration of additional features, said the Raytheon Technologies unit in a statement yesterday.
"The lavatory will be equipped to collect data such as usage and reliability from its various components. Collins will be developing solutions to analyze the data and make it actionable for the operators," Khaled later explained to RGN.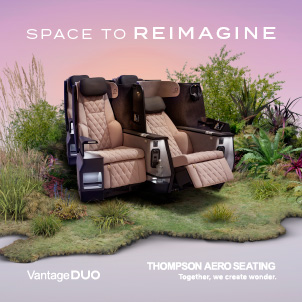 Boeing in 2019 stopped assembling commercial 737NGs, and made its final NG deliveries at the beginning of 2020. Now, its commercial single-aisle aircraft production is focused on the MAX series.
The nextgen standard lavatory is expected to be available on new 737 MAX airplanes beginning in 2025, with installation available in 12 separate airplane locations and several different lavatory variations to choose from.
"Collins' long-standing relationship with Boeing and specifically our shared history on the 737 lavatory program have made our work on this next-generation 737 lavatory a truly collaborative project," said Cynthia Muklevicz, vice president of business development for Collins Aerospace.
"Years of cooperation, hard work and innovation have culminated in a final product that provides increased airline value, a clear path for future technology integration and improved passenger amenities."
Related Articles:
All images credited to Collins Aerospace