AERQ today announced it has joined the Streaming Video Alliance. The Streaming Video Alliance is a global technical association developing solutions to address critical technical challenges in delivering a high-quality video experience at scale. The environment and interoperability guidelines provided by the Alliance will enable AERQ to develop new industry-leading inflight video streaming solutions.
"AERQ strives to be at the forefront of the industry at all times. By joining the Streaming Video Alliance, we join a group of industry leaders who are shaping the future of online video," said Sang Soo Lee, Co-Managing Director at AERQ. "Engaging with the Alliances' working groups allows AERQ to explore and develop ideas that benefit our industry while ensuring that AERQ is directly involved in shaping the future of video streaming."
"We are happy AERQ has chosen to be part of the Streaming Video Alliance," said Jason Thibeault, Executive Director at the Streaming Video Alliance. "AERQ contributes to our efforts by providing knowledge and expertise about streaming video applications in the aviation industry, such as in-flight video entertainment, which contribute to improving the output of our working groups and, ultimately, making best practices, guidelines, and specifications more inclusive of all streaming use cases."
Members of the Streaming Video Alliance include companies from across the streaming video ecosystem such as network operators, technology providers, service providers, and content owners. AERQ joins as a principal member that can lead working groups, projects, vote on documents, and be voted to the board.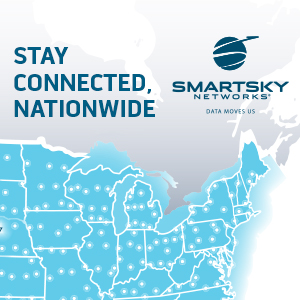 About AERQ
AERQ is a joint venture between LG Electronics and Lufthansa Technik. It was founded in June 2019 and is headquartered in Hamburg, Germany. With its roots in consumer electronics and aviation, it uses the extensive knowledge from both parent companies to develop digital solutions for aircraft cabins.
AERQ takes the digital transformation of aircraft cabins to a new level by turning them into spaces for new ideas and business development. AERQ enables airlines to digitalise their aircraft cabins by providing a new kind of digital ecosystem in and around the aircraft fuelled by software, hardware and data.
www.aerq.com
About the Streaming Video Alliance
The Streaming Video Alliance is a global technical association addressing critical challenges in streaming video. By educating the industry on the technical nature of the issues, providing a neutral forum for collaboration across the video ecosystem, and publishing documentation that defines technical solutions, the Alliance is helping to improve the streaming video experience at scale. Over 75 companies including network operators, content rights holders, OTT platforms, service providers, and technology vendors – representing some of the biggest names in global streaming – participate in bi-weekly working group activities and quarterly face-to-face meetings.
Featured image credited to AERQ