Airline and holiday bookings have surged since the UK announced it will scrap COVID-19 testing requirements for fully vaccinated arrivals from 11 February. But even before embattled UK Prime Minister Boris Johnson delivered the news on 24 January, private flying was seeing record-high growth.
Beginning at 4am on 11 February, eligible "fully vaccinated" passengers arriving in the UK will no longer have to take a post-arrival COVID-19 test, Grant Shapps, the UK's Secretary of State for Transport, clarified after Johnson's announcement.
"All that fully vaccinated people will now have to do when they travel to the UK is to verify their status by a passenger locator form," he said.
Eligibility depends on which vaccine has been administered and where passengers were vaccinated, but the UK simultaneously expanded its list of recognized vaccination programs to cover 180 countries and territories.
The move represents quite a reversal from the UK's pandemic-era international travel regime, which had come under scrutiny for its stringent COVID-19 testing requirements in a for-profit environment. And, as a result of the new decision, flight and holiday bookings have jumped, especially ahead of the February school break in the UK.
Responding to the news, International Air Transport Association (IATA) director general Willie Walsh suggested that: "Testing those who are fully vaccinated was a huge waste of money and resources for little public health benefit." While Walsh is disappointed that the new protocol hasn't been implemented with immediate effect, he added: "We now need to focus on fully normalizing travel as population immunity strengthens and COVID-19 progresses towards the endemic phase."
Oddly, on 24 January, only England and Scotland had in fact agreed to the new travel plans. The UK's remaining countries, Northern Ireland and, with notable reluctance, Wales, agreed to follow suit a couple of days later. As such, for a brief period of time, the prospect arose that passengers would legally fly into England before driving across the open border into Wales to avoid testing , said James Moon, CEO of UK-based private jet hailing service TailHail. The discrepancy added some additional confusion about international travel requirements, where there is little consistency even in Europe amid the pandemic.
Considering the international smorgasbord of COVID-19 entry and vaccination rules, Moon said: "It's just a mess, with countries doing different things."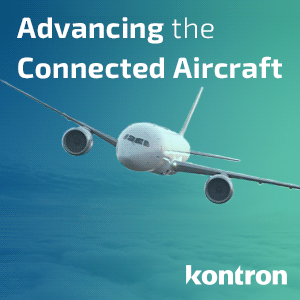 The COVID-19 requirements of a Learjet passenger flying into Paris are exactly those of a passenger arriving by an easyJet A320. But Moon said the passenger experience provided by private flying has reassured seasoned private travelers, and attracted new ones.
Midway into January 2022, just over 200,000 business aviation sectors were flown globally – 25% more than in January 2021, and 16% more than in January 2020, according to Hamburg-based aviation intelligence firm WINGX. The US is still seeing the strongest growth, it said, and fresh figures from the US Federal Aviation Administration bear this out.
Moon reckons that's all down to the "go anywhere, anytime" convenience of private flying, passengers' desire to avoid crowded airports, and the reassurance that private airplane cabins are immaculately prepared and never shared with hundreds of strangers.
But there may be hope on the horizon for the commercial sector. On the heels of Prime Minister Johnson's announcement, Virgin Atlantic declared: "This marks another big step towards fully seamless travel for holidays, business and reconnecting with loved ones." And budget operator easyJet said it believes it can return to "near 2019 levels of flying" this summer.
"Personally," said Moon, "I'd love to see the resurgence divided equally between private aviation and the airlines, because this has been tough for us all."
Related Articles:
Featured image credited to TailHail