The American Airlines Shuttle is dead… long live Main Select, American's flexible, priority-line replacement economy ticket bundle for its high-frequency business travellers on the New York-Boston-Washington-Chicago corridors. American also plans to roll out Main Select elsewhere, with the airline promising that it is "reimagining travel for business customers".
"Main Select takes the stress out of business travel," says American, "with refundable fares, priority boarding, priority check-in, choice of all seats in Main Cabin at time of booking including Main Cabin Extra, and free same-day flight changes." (American's announcement also shows priority security access as a perq of the new Main Select.)
Main Select is in some ways analogous to the Eurobusiness class of business-service-on-economy-seats within Europe, especially in those cases where 2-2 seating on aircraft like Embraer E-Jets does not offer a blocked neighbour seat.
It is essentially your choice of the best economy seats in the cabin, plus a variety of flexibility and fast-track perks.
(If you're an old #PaxEx hand experiencing a bit of cognitive dissonance over the name "Main Select", you're not alone — Main Cabin Select was Virgin America's name for its extra-legroom economy product, the sort of seat that American calls Main Cabin Extra.)
While Ameribusiness — as one might call it — does offer some of the Eurobusiness benefits like priority airport checkin, security and boarding, it doesn't offer some other benefits, like lounges.
So overall, it's not quite a business class product, but it does fit neatly underneath US domestic first class — and alongside new partner JetBlue's top economy class offering, Blue Extra, which provides a similar set of benefits. JetBlue will also be taking over the Boston-New York flights from American.
Currently, American's offer in this flexible ticketing space comprises "Main Cabin Flexible" and "Main Cabin Fully Flexible", with the latter being the full-fare economy ticket. These fares don't include any of the priority checkin, security or boarding of Main Select, nor indeed the access to the extra-legroom Main Cabin Extra seats.
In terms of product, Main Select is a smart move, allowing the airline to attract business travellers whose focus is on schedule and airport speed rather than onboard experience. Perhaps, rather than Eurobusiness, the analogy is more like low-cost carrier easyJet's Flexi fares, which offer a piece of hold luggage, seating at the front of the aircraft, priority airport handling, flight flexibility and a £7.50 (or equivalent) catering voucher — something, perhaps, for American Airlines to consider once onboard food sales in domestic economy class resumes.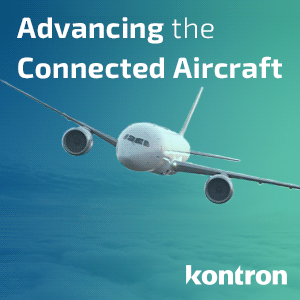 American plans to roll out Main Select on routes from New York LaGuardia to Washington National and Chicago O'Hare, as well as from Boston to Washington National. It also promises that the fares will be found "in additional markets such as Dallas/Fort Worth and Los Angeles".
Focussing the product on existing hub markets — where the airline will have frequent flyer penetration giving it something of a captured market — is another smart move, at least initially while the full design and implementation of the new service is assessed.
But there's also enough promise in the concept to roll it out elsewhere, and that should be a focus because business travellers aren't just in those hub-captured markets any more.
With the COVID-driven remote and decentralised working trend showing little sign of abating, business travel isn't just going to be O&D from the big hub cities any more, and valuable business travellers will be flying from White Plains, Albany or Hartford instead of LaGuardia, or Providence, Manchester or Worcester instead of Boston. Attracting business travellers from these secondary airports must also be a priority.
Related Articles:
Featured image credited to Envoy Air