Effective Monday 11 October, the United Kingdom is removing 47 countries from its travel "red list", removing the quarantine mandate and some testing requirements for vaccinated travellers from all but 7 countries, and adding 38 overseas vaccination programmes to its list of recognised programmes.
A list of 47 countries from A-Z — quite literally, from Afghanistan to Zimbabwe — are now in the "rest of world" category. All with the exception of Suriname have a lower daily infection rate than the UK as of 8 October, the UK at present having the 15th highest infection rate per capita worldwide.
Vaccinated travellers arriving from "rest of world" countries, or having spent time there in the 10 days prior to arrival, need not take a PCR or antigen test before arriving in the UK, but must take one within the UK on or before day 2 after their arrival.
(This new day 2 system, however, remains in an absolutely shocking state, with deceptive lead-in pricing, offline-only sales, and system-gaming testing centres.)
The remaining red list consists of Colombia, Dominican Republic, Ecuador, Haiti, Panama, Peru and Venezuela. Arrivals from these countries must pay to be isolated in the UK's widely criticised government-mandated, privately-operated quarantine hotel programme. All of these countries have between 1-10% the case rate of the United Kingdom, raising ire and questions about why they remain redlisted.
The UK Ambassador to Colombia stated that "the data shows a significant presence of the variants of interest Mu (and to a lesser extent, Lamda [sic])" and that Mu is "particularly prevalent in Colombia".
This statement coincided with a UK government minister posing for maskless, non-distanced photos in the Colombian capital Bogotá on the same day that the country was one of just seven retained on the red list.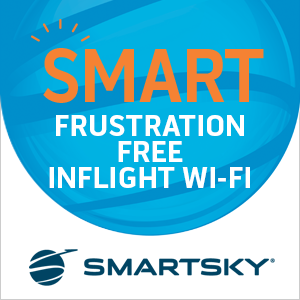 The UK also announced it will recognise more overseas vaccination programmes, removing the situation where, for example, a traveller from Hong Kong double-vaccinated with the same Pfizer/BioNTech vaccine as the UK was not considered "vaccinated" for the purposes of entering the UK.
The new vaccination programme recognition applies to "over 37 new countries and territories" — a slightly odd wording because the total number is 38, notably because partially recognised Kosovo is on the list.
The widely leaked move was announced on Twitter by Transport Minister Grant Shapps from his personal account, with official government announcements following. Many wonder if the location, tone, personal register and positioning of this announcement is more targeted at domestic political positioning than effective public health communication.
The UK also intends to replace the day 2 PCR test requirement with lateral flow (antigen) testing by the end of this month, stating:
From late October, eligible fully vaccinated passengers including under 18s returning from a rest of world country will have the option to replace their day 2 test with a cheaper lateral flow test, followed by a free PCR test if positive, reducing the cost of tests on arrival into England. The government can also confirm passengers taking postal tests will be able to send a picture of their lateral flow test as a minimum requirement to verify the test result, with the ambition remaining to have this in place for people returning from half-term breaks by the end of the month.
Half-term holiday dates vary across the four countries of the UK, and indeed by England's 128 local authorities, so this "ambition" is particularly vague. Assuming, as usual, that the UK government is primarily referring to England and Wales, the most common date appears to be 25-29 October. This will of course be much too close in at this point for most families to feasibly plan reasonably priced international trips with any kind of certainty.
The UK's ongoing decision-making with regard to restrictions and requirements appears capricious, vague, and seemingly driven by considerations other than public health, diminishing travellers' confidence that further changes will be sensible and predictable.
Related Articles:
Featured image credited to John Walton