SmartSky Networks is today launching commercial operations for its low-latency inflight connectivity service, as one of business aviation's biggest showcases – NBAA – gets ready to open its doors in Las Vegas for the first time in two years.
"We are launching commercial operations and relaunching the new SmartSky at NBAA," SmartSky CEO David Helfgott tells Runway Girl Network. Now open for business, SmartSky is taking orders for its nextgen air-to-ground IFC service, which boasts patented beamforming technology that assigns each aircraft a unique network connection, providing data security and integrity.
Over 50% of business aviation flight hours in the continental United States are now covered by SmartSky's network. "As you know, the physical network has been implemented for a while. By the end of the year, we should have 80-90% of business aviation flight routes covered," says Helfgott.
SmartSky is now forecasting 1H 2022 for full CONUS coverage.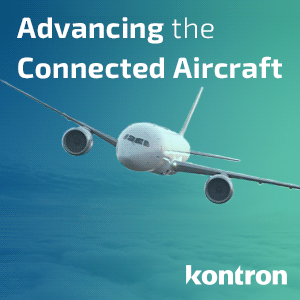 Its timeline for providing full CONUS coverage is certainly later than expected. SmartSky's prior goal was to have 90% of all CONUS flight hours covered by the end of this summer.
Among recent challenges, the company was embroiled in legal action against a former vendor, WSS. But last month, SmartSky announced it has prevailed in arbitration of legal claims against the firm.
Helfgott, meanwhile, believes that now is the time to introduce the SmartSky IFC solution to the business aviation community. "COVID-19 has accelerated expectations for inflight connectivity in business aviation, and those who fly have become increasingly frustrated by data that is delivered poorly – slow, unreliable, or not secure," he says.
Many members of the BizAv community are descending on Las Vegas this week for the 2021 NBAA Business Aviation Convention & Exhibition (NBAA-BACE), where SmartSky will demonstrate its IFC solution to potential customers onboard its Citation testbed aircraft. NBAA was cancelled in 2020 due to the coronavirus pandemic, but organizers are confident that this week's event, held 12-14 October, will prove both historic and transformational.
Related Articles:
Featured image credited to SmartSky Networks