When United Airlines decided to pack up and leave New York JFK and sell its precious landing slots to Delta, critics and frequent flyers alike were perplexed. United p.s., the exclusive service operating from JFK to Los Angeles and San Francisco was loved by passengers, but not by then-CEO Jeff Smisek.
In late 2020, United took advantage of relaxed slot restrictions due to COVID and announced its triumphant return to JFK, with a premium-heavy offering. And so, I decided to book a United flight to Cranky Flier's popular Cranky Dorkfest event in Los Angeles.
Given that I was traveling with a companion on this trip, I was excited that the JFK service was operated by a Boeing 767-300ER due to the spacious 2-3-2 seating layout in economy class. United uses its "Hi-J" configured 767 on this route, with a whopping 42 Polaris business class seats and just 56 regular, non-Economy Plus seats (which, size-wise, nonetheless benefit from that aforementioned spacious layout).
Along the windows, just four rows on the right side and three rows on the left allow passengers to make free seat selections, and a majority of the center section is reserved for preferred seating at an additional charge. I was happy to snag the first two available window seats, but an unexpected upgrade kicked in and we were now up in the Polaris cabin!
United gave up its JFK United Club space when it abandoned the airport, with Alaska Airlines taking over and renovating the space.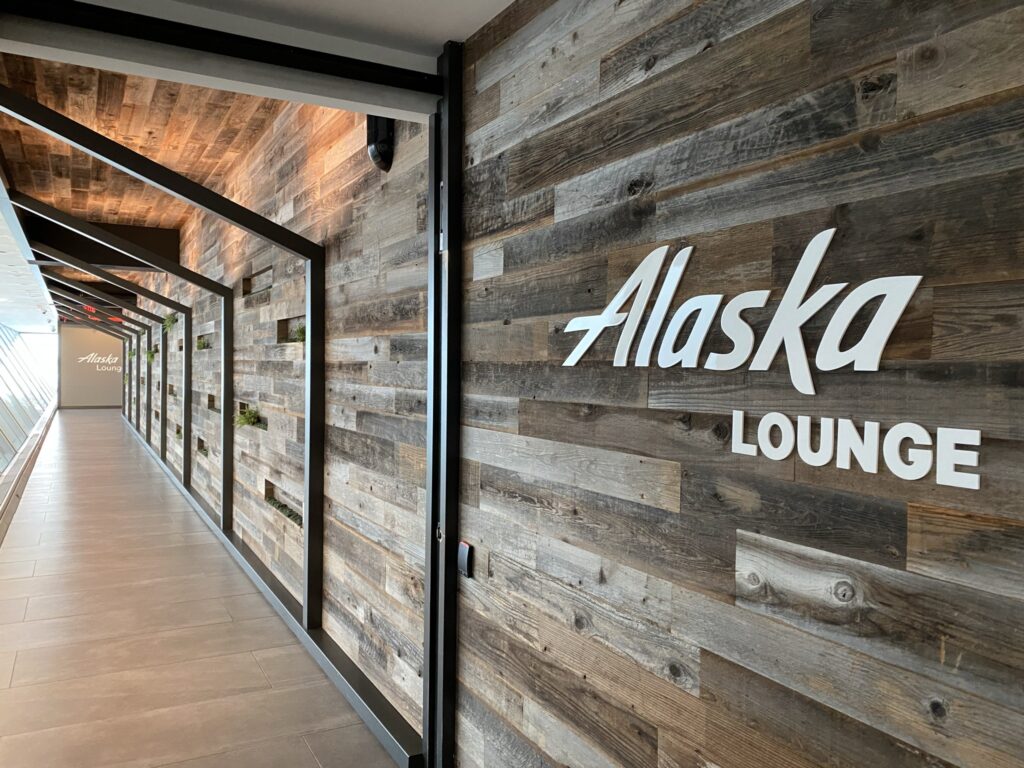 Though United operated at JFK without lounge access for premium passengers for a spell, it struck an agreement with Alaska in September to allow for access into its lounge.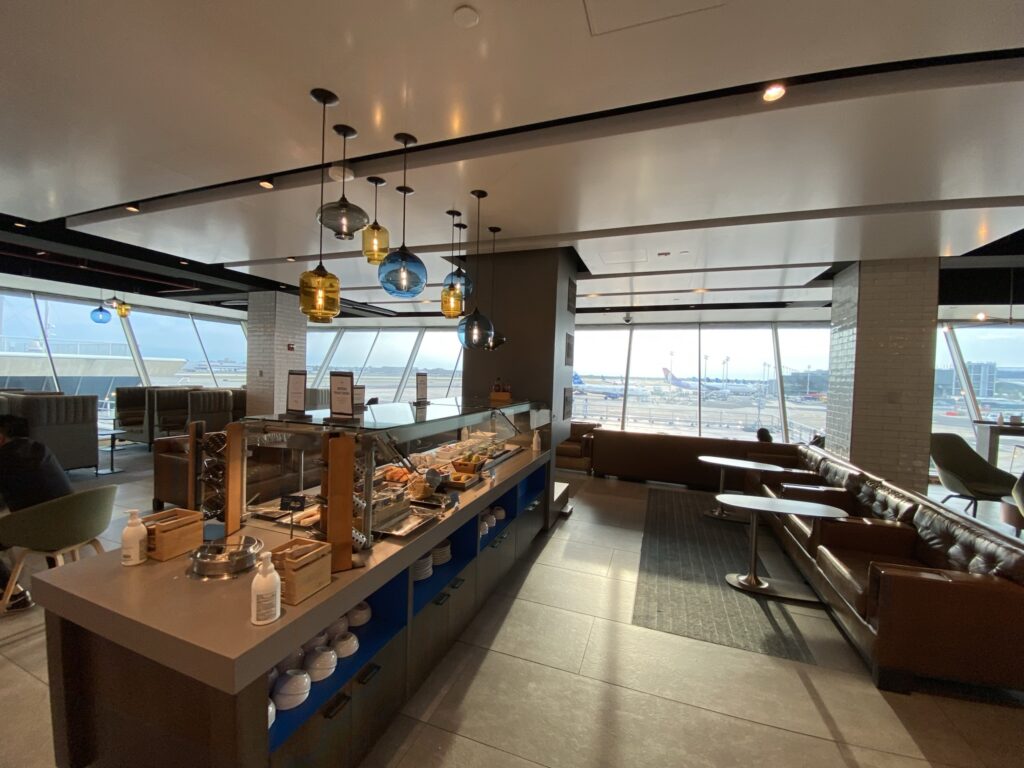 I was able to make a quick stop at the beautiful but small facility to print a few pancakes before boarding.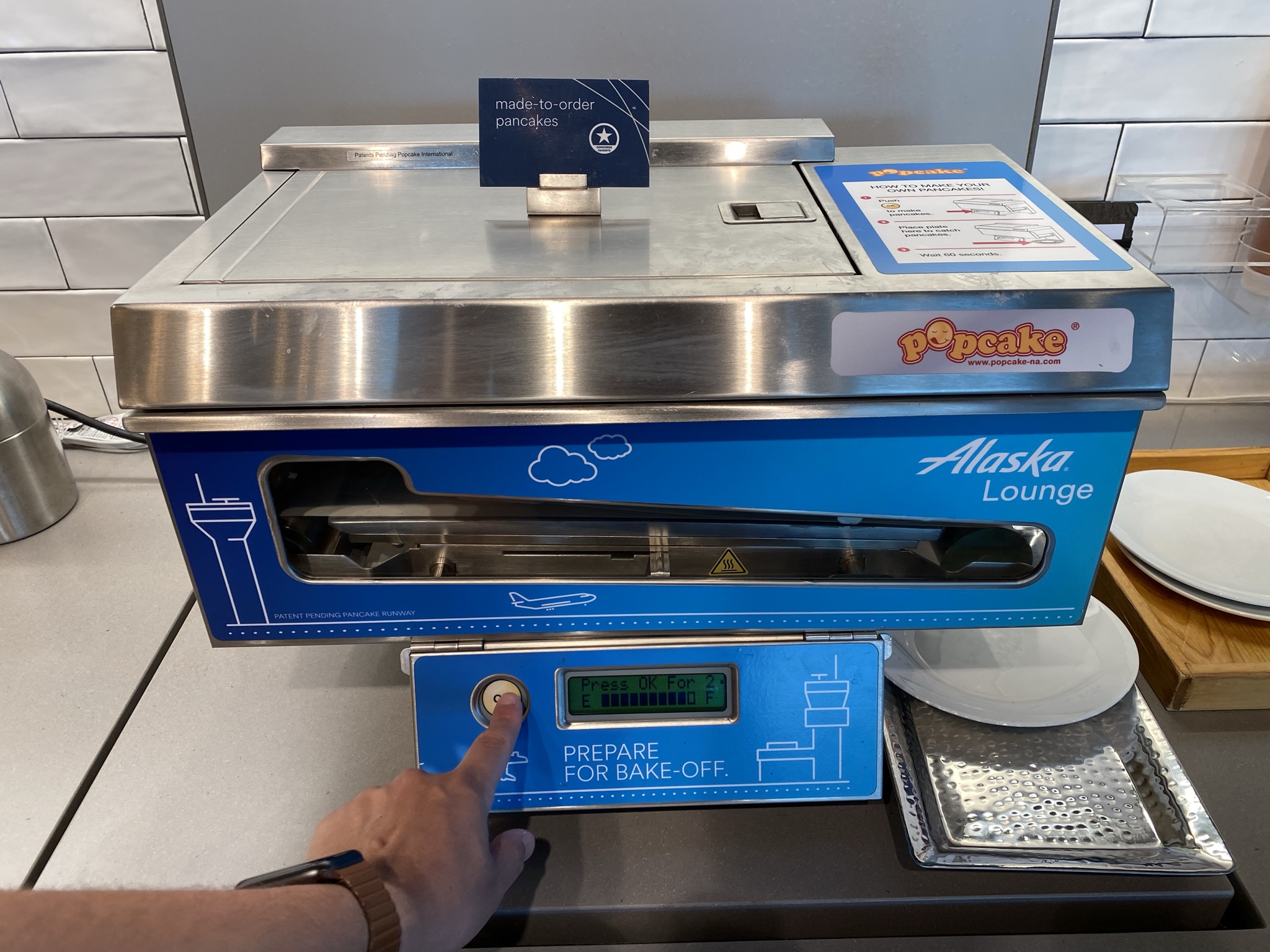 I arrived at the gate well into Group 2 boarding and just hopped on the back of the line.
The Hi-J variant of the United 767 offers a whopping 16 rows of Polaris seats in a staggered 1-1-1 configuration, stretching all the way back to the over-wing exit doors.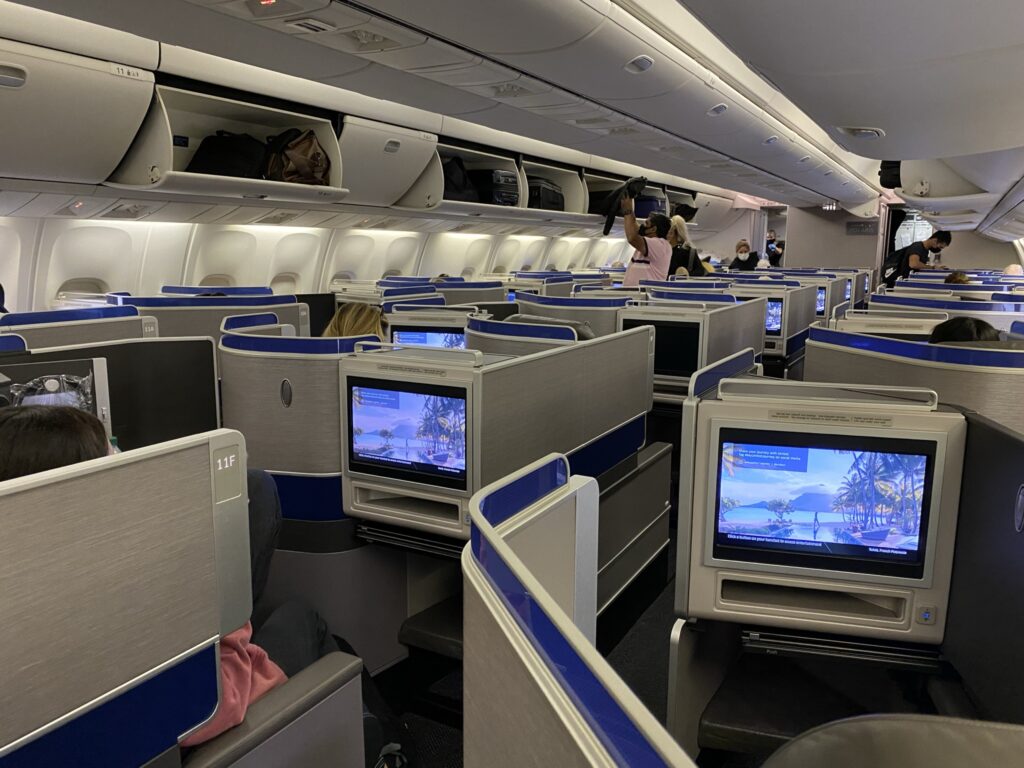 Because of the offset nature of the 1-1-1 layout it didn't really matter where I sat in relation to my companion since the seats are private enough that you really can't see anyone else when fully settled.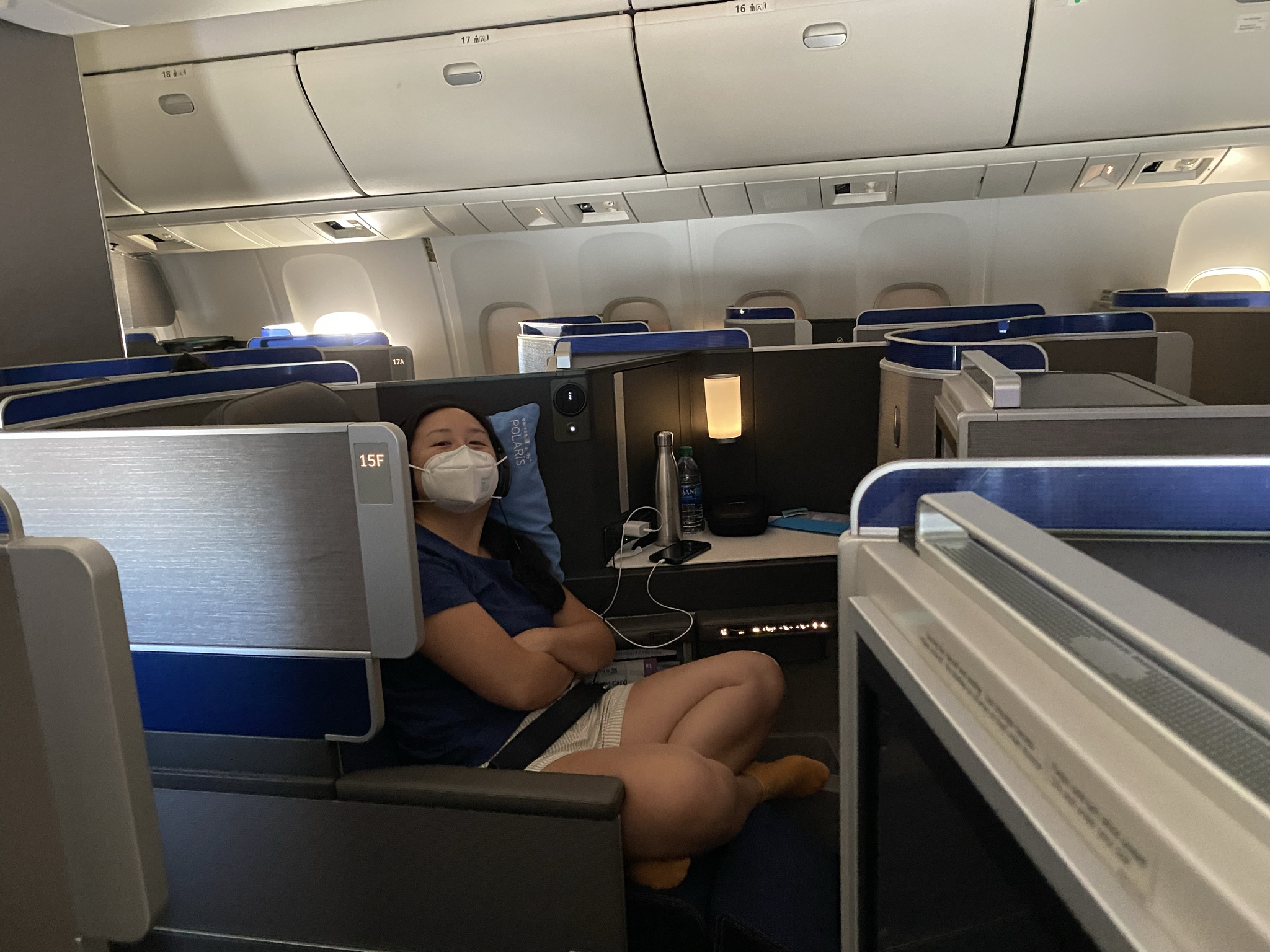 Boeing 777s and 787s have center seats with a partition that can be lowered for passengers traveling together, but the 767 does not offer that. The Polaris seat on the 767 offers plenty of space to spread out my personal items, along with the various bedding items including United's coveted cooling pillow.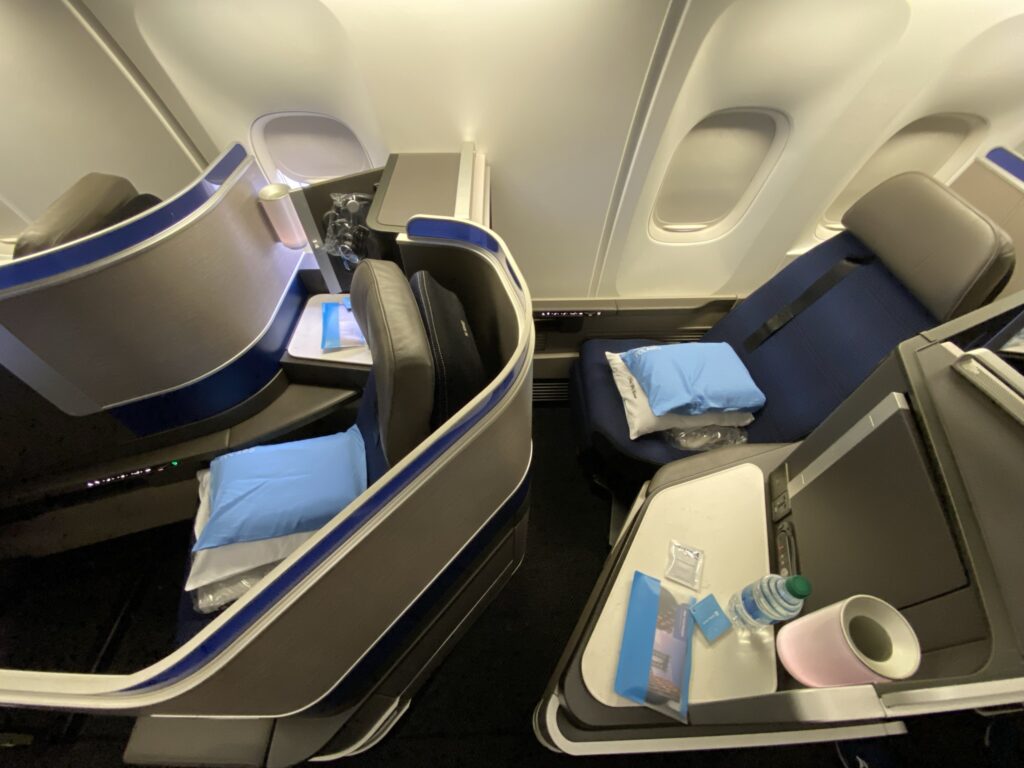 I browsed the entertainment choices on the Panasonic Avionics in-seat IFE system before takeoff.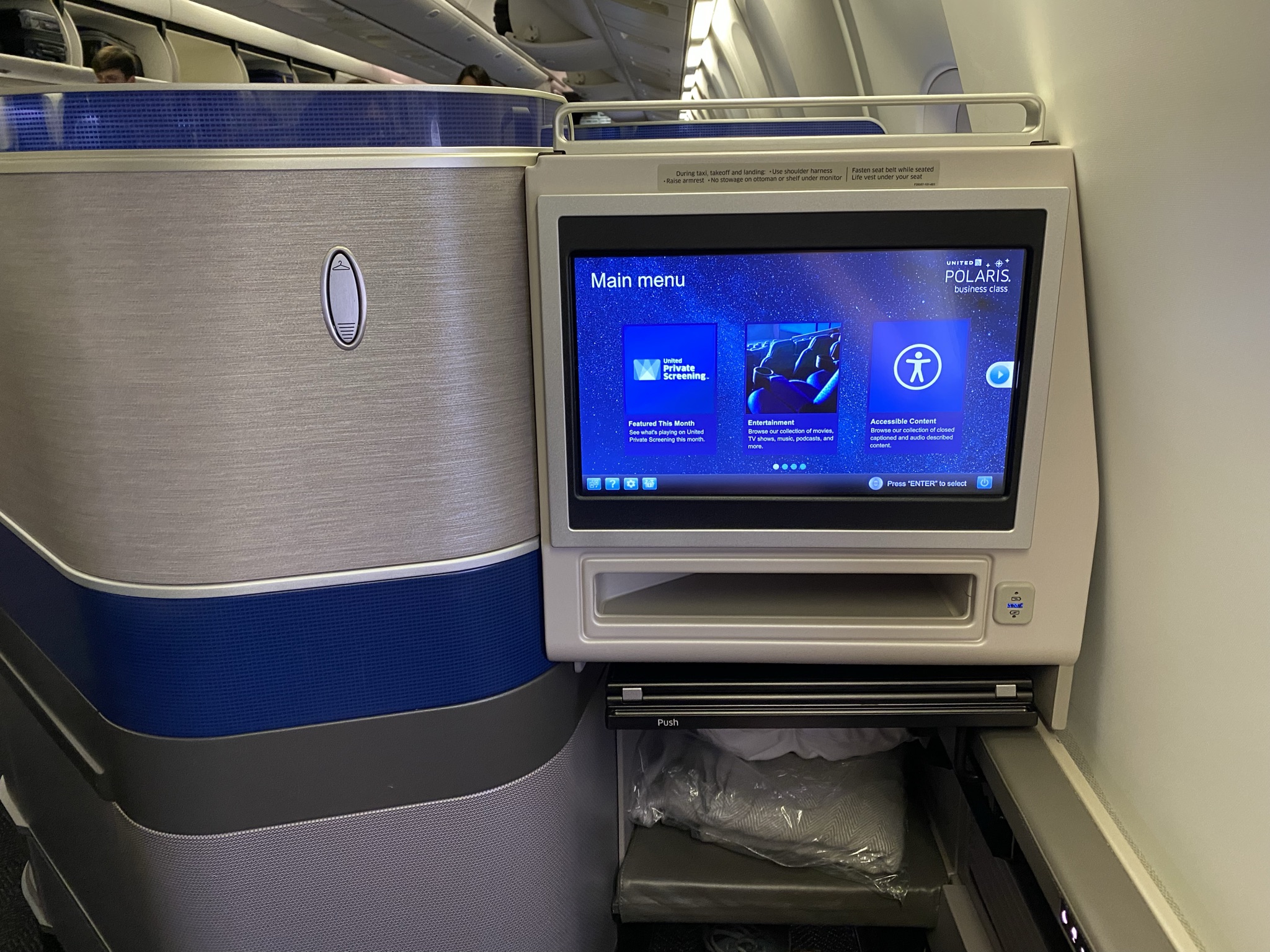 I was excited to finally secure a United flight with Channel 9 active. This audio channel provides air traffic control audio through the entertainment system.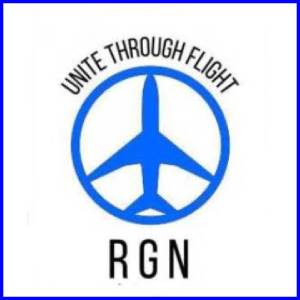 I wish other airlines adopted Channel 9, which is an #AvGeek favorite!
While the 767 doesn't feature United's latest generation IFE, the system functioned well and offered a ton of quality content.
I must admit I didn't care for the rather small over-ear headphones as they put too much pressure on my ears when combined with my glasses and face mask.
United offered a few complete movie sets, such as every Harry Potter and Lord of the Rings movie, but others were left orphaned with just the first of a series. I'd like to see more complete movie sets in the future.
United's inflight Internet is powered by Panasonic's Ku-band satellite-supported connectivity system, and it performed quite well for the duration of the flight.
Download speeds peaked at nearly 30 Mbps, but the $14.99 flight pass blocked all video use and I had trouble getting iMessage to download even the smallest of images.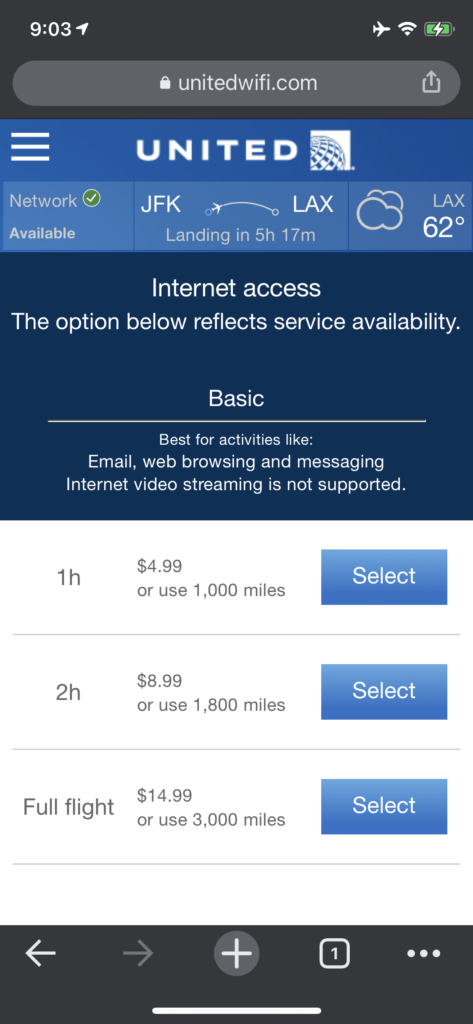 Now that airlines are starting to resume catering services following COVID-era suspensions, I was excited to see what United had on the menu on this premium route.
Breakfast is a tricky meal to get right, but one of the carrier's two options proved to be home run. The egg bites dish was served with sausage links, potatoes and tomatoes with  side dishes of fresh fruit, blueberry yogurt and a warm but packaged croissant.
The meal was hot and tasty, and filling enough to sustain me for the six-hour flight.
The other choice on offer — a french toast dish — looked significantly less substantial than the egg dish. Chilled meat and cheese were served before arrival.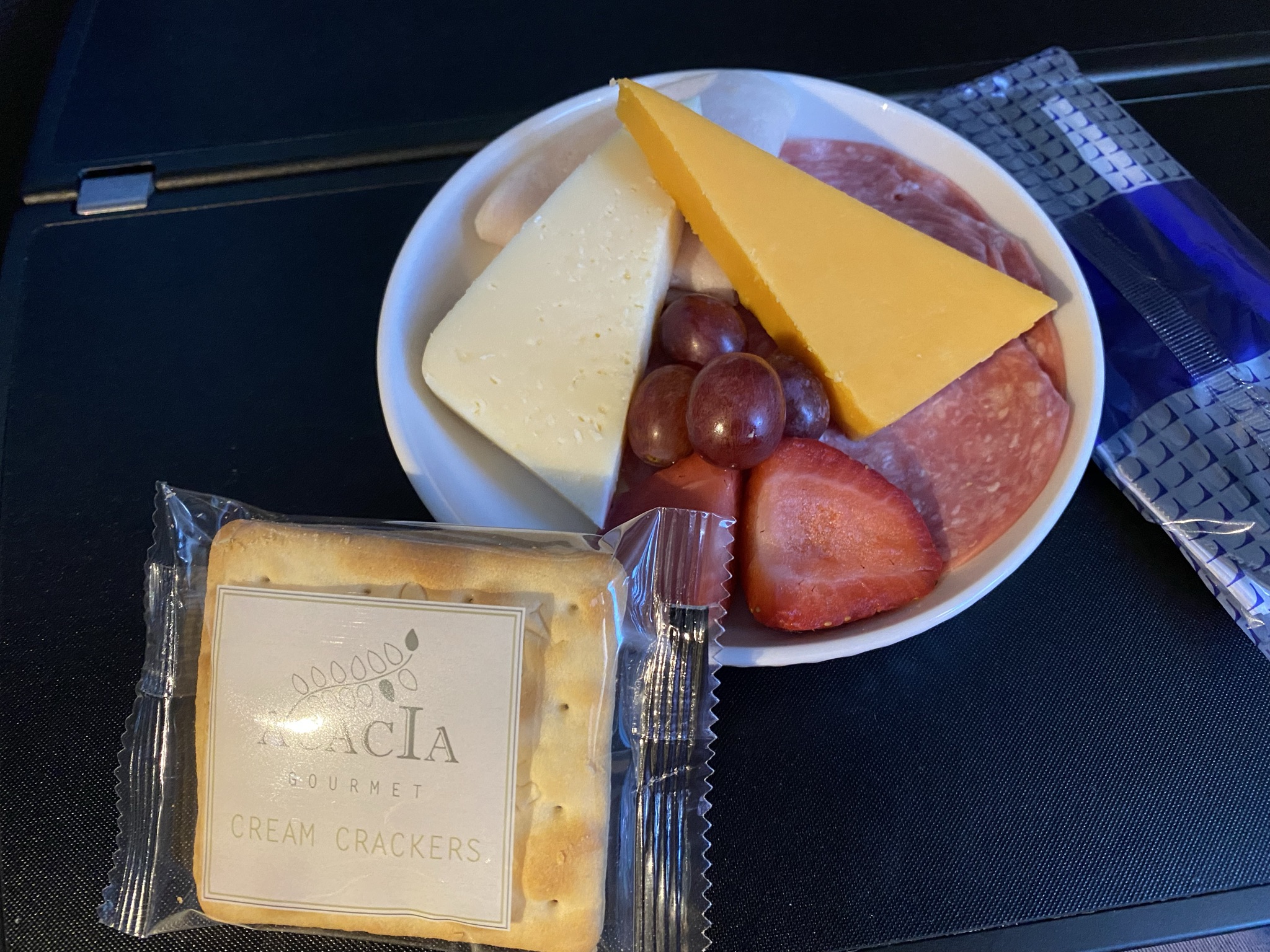 While I'm excited that United has resumed its JFK service, it is disappointing but understandable that the routes will soon be downgraded to a 757-200, featuring a much less premium business class cabin but more economy seats.
I'm generally a fan of United's latest product decisions, and I hope to see it expand its route offering from JFK in the near future.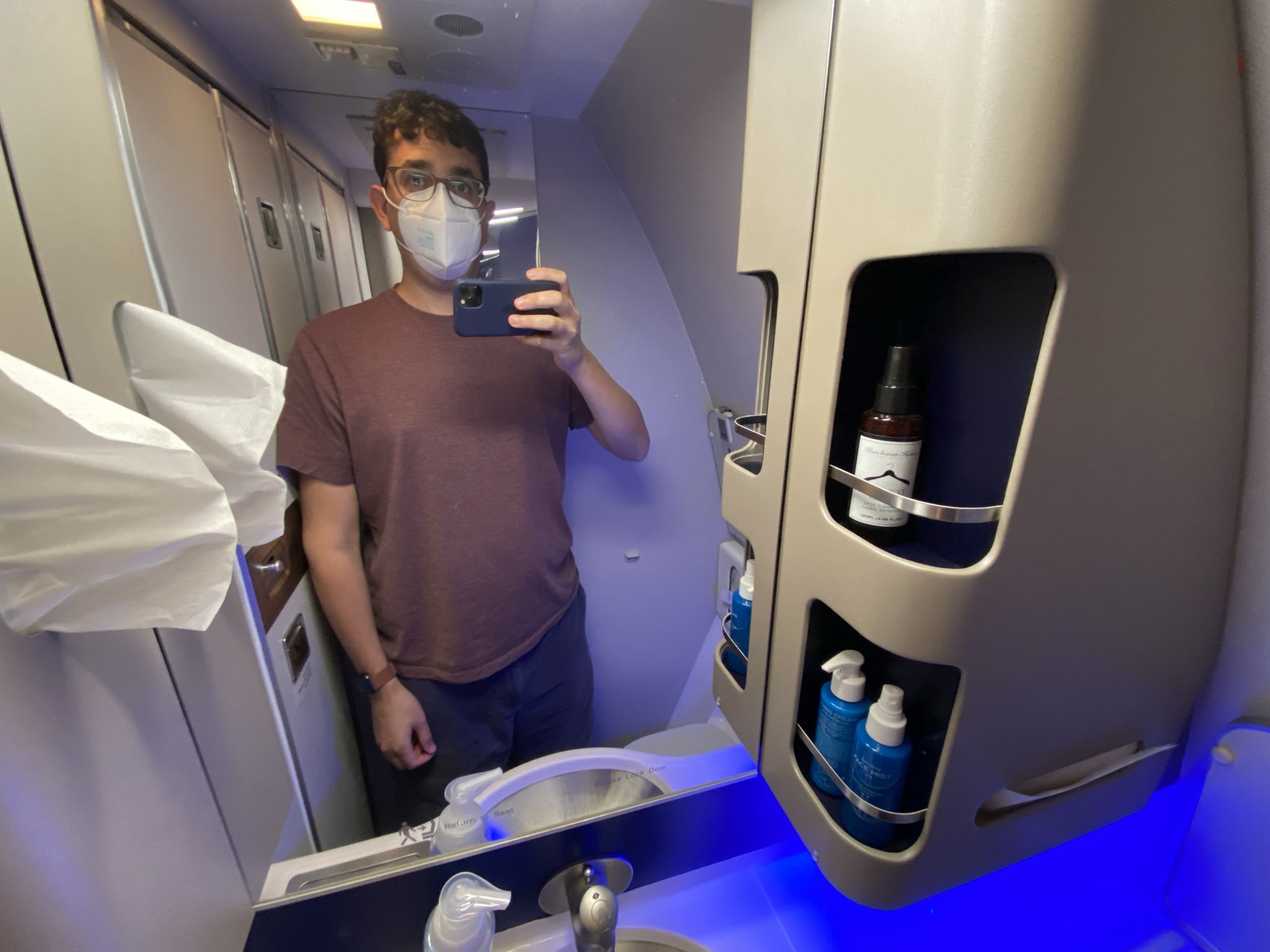 Related Articles:
All images credited to the author, Jason Rabinowitz