Who is premium economy for? As the aviation industry and indeed the world begins to position itself to recover from the COVID-19 pandemic, all signs point to this mid-cabin class being increasingly popular.
During the early to mid stages of the recovery, this looks set to stem from business class travellers downgrading themselves (or being downgraded by their corporate travel policies) and from economy travellers wanting more space — both in terms of premium leisure travellers who have pent-up demand and with people who just aren't used to being cheek-by-jowl in 17" economy class seats.
Let's turn to the first category, though, the downgrading business class passenger. Perhaps more than any other time in history, airlines need business travel revenue to return, and particularly in premium classes. United Airlines recently cited the figure of just 30% as the proportion of its 2019 revenue coming from its domestic economy class cabin — not including extra-legroom seats. The airline also said business travel remained 60% down from pre-pandemic levels.
Airlines need business customers to avoid the premium economy downgrade. At the corporate level, now is absolutely the time for airlines to be talking deeply with their best company customers to add sweeteners to keep those cabins full and to reacquaint those passengers with the benefits of flying in business. The mainstreaming of Zoom and other videoconferencing solutions will inherently dent business travel demand, while the growing numbers of companies allowing full-remote or part-remote working will transform corporate travel needs.
It's time to get creative: double-points on business class tickets? Upgrade vouchers, whether for segments flown or for corporate travel offices to hand out? Strategic perks for heavy-metal frequent flyer cardholders, like companion rewards and reduced-point upgrade costs? W-UP fares that book into premium economy but immediately upgrade to business?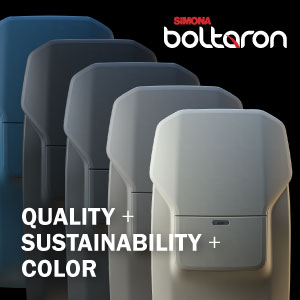 In the US in particular, the big three have been moving away in recent years from filling their front cabins with upgraders, but there's no time better than the present to get their best salespeople — their frequent flyers — pressing corporate to permit premium travel and enable them to retain loyalty.
Outside the corporate world, individual travellers and those who travel on their own dime have to be a focus as well. Avoiding the downgrade here is more complicated, because with the expansion of extra-legroom seating and the growth in passengers using pro tablets rather than laptops means that the selling point of domestic first class recliners (and, to an even greater extent, Eurobusiness) is questionable. What more can airlines do to encourage that independent contractor or gig economy worker to upgrade?
Fundamentally, it feels like the answer has to revolve around solutions that are not simply making premium economy a less attractive option. It's clear that there is a market out there for a class of service that is superior to economy but not at the business class price point.
Making this feel like a separate cabin with its own passenger experience strength is crucial.
And it may be time to brand it accordingly. Take a leaf out of Virgin Atlantic's book remove the economy, just calling it "premium", although perhaps not so far as Delta's Premium Select, which always brings some sort of chicken tender to mind.
Let premium economy be truly premium — make people wonder, if this is so good, how much better could business class be?
Related Articles:
Featured image credited to Robert Donnelly