As the single-aisle longhaul market continues to accelerate, a number of key passenger experience design questions still need to be answered by Boeing's 737 MAX and Airbus' A320neo (especially the A321LR and XLR) family aircraft.
These core questions highlight the design complexity of either compressing widebody-style longhaul service into the tighter constraints of the narrowbody airframe context or expanding shorthaul service to meet the needs of longhaul passengers, and cover:
seats
lavatories
galleys
service design
bins
inflight entertainment & connectivity.
On seats, the primary question is about market segmentation. Widebody-level business class comfort and space exists in business class, as do fully-featured longhaul economy class seats, but few to no international premium economy style recliner seats have been announced or installed between business and economy. This remains surprising, since premium economy was a strong seller even before the COVID-19 pandemic put downward pressure on business travellers' class of travel and increased general demand for space onboard. How can premium economy be designed into these cabins?
On lavatories, the key questions are about accessibility for passengers with reduced mobility — where regulators continue to drag their heels about requiring this essential function to be present on single-aisle aircraft — and about the number and location of the lavs more widely. Some answers to these questions have been proposed, including in this year's Crystal Cabin Award shortlist by AirGo and FACC, but more work is certainly needed to ensure single-aisle longhaul aircraft are accessible to all travellers.
Beyond the accessibility question — and it is one that simply must be resolved — there remain real questions about whether layout designs offering one to two lavs up front and two lavs down the back will be sufficient, particularly on the more densely outfitted aircraft. Airbus has created additional power, water and waste hookups within the main cabin floor footprint, but this does not appear yet to have been persuasive to the market, and the question of long queues prior to landing on red-eye flights is certainly an open one.
On galleys, questions remain about the space for storage, preparation and delivery of meals, especially for those airlines that wish to maintain a traditional style of service — whether up front or down back. JetBlue, of course, has redesigned its concept entirely, and this is one potential answer, but are more out there?
On service design, this is inherently linked with the galley space question, because the airline's food and beverage proposition — plus of course the design of catering contracts and provision — and the opportunity for other ancillary revenue sales face significant storage constraints. How will book-the-cook style options and onboard sales preorders answer this question?
On bins, this is a relatively minor question at this point. While Airbus had a question to answer here prior to the Airspace cabin concept's larger bins, theoretically the new FACC bins introduced by American Airlines should have answered it.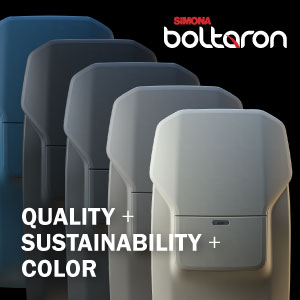 Indeed, overhead bin pressure on single-aisle longhaul aircraft — where theoretically passengers are happier to check a bag than on a shorter flight — may be lower, but this remains to be seen.
On IFEC, the connected aircraft is a reality for an ever-growing number of airlines across the spectrum, whether LCC or full service, and with onboard power the question of battery anxiety in streaming either over inflight connectivity or from onboard servers is reduced.
The death of embedded seatback IFE, meanwhile, is still at Mark Twain levels of 'greatly exaggerated' in the longhaul category, and there is ample opportunity to offer a truly connected IFEC experience.
But the question of integration of passenger PEDs and seatback screens remains wide open in the absence of an airline equivalent of Apple CarPlay or Android Auto.
Fundamentally, airframers, suppliers and airlines need to design coherent and cohesive answers to these questions to create the most persuasive proposition for single-aisle longhaul travel.
Related Articles:
Featured image credited to John Walton