Inflight Dublin has been awarded the contract for the provision of content and wireless inflight entertainment (IFE) services by Sunclass Airlines.
Commencing in July 2021, the agreement sees Inflight Dublin providing its wireless IFE solution, Everhub™, on board Sunclass Airlines' A321 aircraft, while also providing content services across their A330 fleet. The content catalogue consists of Hollywood movies, TV Shows, Boxsets, Music, and Publications. Also included is the revenue-generating gaming platform, Gladia8tor Gaming.
Sunclass Airlines is a Danish charter airline that operates a fleet of 10 A330 and A321 aircraft to over 30 destinations across Scandinavia, Europe, South America, and Asia.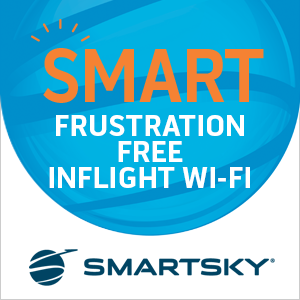 "Broadening our partnership with Inflight Dublin is a reflection of our commitment to further engage with our passengers and to create exciting new revenue streams," said Christina Pedersen, Sunclass Airlines' Customer Experience Manager.
"The quick turnaround time and the utilization of one supplier for both our content and wireless IFE requirements will ensure an efficient and flexible setup, rollout and future expansion of this innovative service. As we emerge from the Covid-19 crisis, we are delighted to have Inflight Dublin's continued support and to avail of their Wireless IFE solution, Everhub™. It will be an exciting addition to our inflight service for our loyal passengers."
"Sunclass Airlines' decision to continue our partnership for content services while also introducing Everhub™ on their narrow body aircraft gives us great pride and further validates that Everhub™ is the leading Wireless IFE solution in the market. With the endless possibilities our scalable solution offers, Sunclass Airlines and Inflight Dublin will be building on the initial rollout with a range of engaging features to delight passengers and generate additional revenues in the near future," said Barry Flynn, Inflight Dublin's CCO.
Featured image credited to Sunclass Airlines