I would have never expected a totally routine flight between New York LaGuardia and Chicago O'Hare to be so memorable and special, but after 413 days grounded in New York City it was finally time to take my first flight in pandemic times.
With both COVID-19 shots in my arm and two weeks to allow the vaccine to take full effect, I couldn't resist a $117 same-day return fare on American Airlines, a trip I've taken a number of times in past years to simply have lunch with friends and earn a few miles along the way.
While the flight was operating out of LaGuardia's Terminal B, it did so out of the last remaining 1960s-era pier. After navigating through the beautiful new check-in and departure halls, I found myself thrown back in time to the old and cramped gate hold areas of the Central Terminal Building. I was able to find an unoccupied gate to sit at, but these gate areas are woefully undersized for high-density narrowbody loads. I'll be happy to see them gone for good.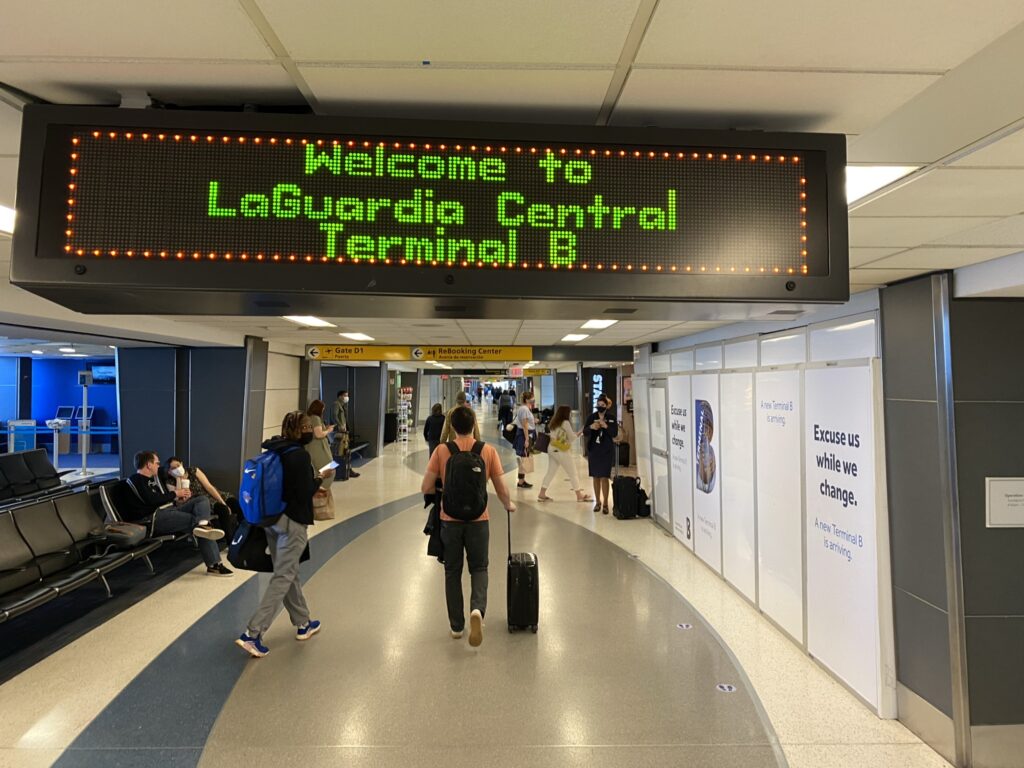 This LGA-ORD flight was operated with a nine-year-old Boeing 737-800 with the Boeing Sky Interior, and would be my first experience on an American aircraft equipped with the dense new Oasis cabin.
Intentionally choosing to be among the last to board to minimize my time in the crowded jet bridge, I was able to go straight to my seat and get settled in before the boarding door closed. The flight was 100% full.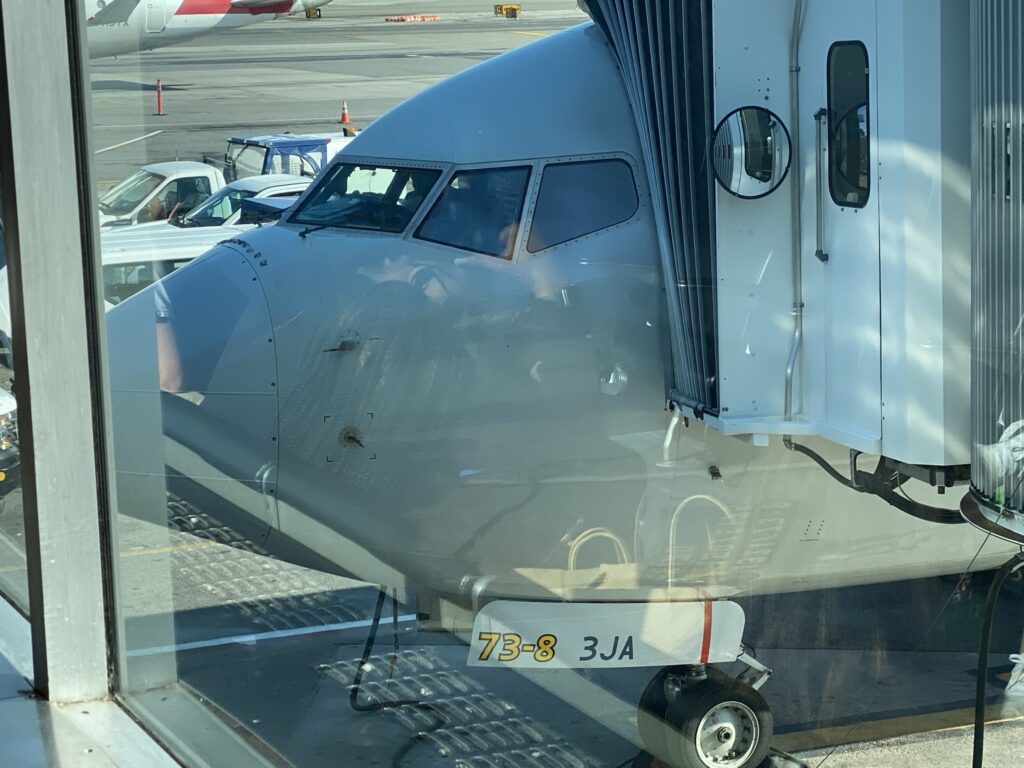 American's Oasis First Class seat has gotten a lot of criticism over the years for being impractical and lacking finer touches like a USB port or tablet holder on the forward seat — leading to a "Project Kodiak" upgrade — but none of that criticism seemed to be applicable to Main Cabin.
Other airlines like JetBlue may offer greater seat pitch, but I personally felt that what American was offering was sufficient enough. I was not uncomfortable.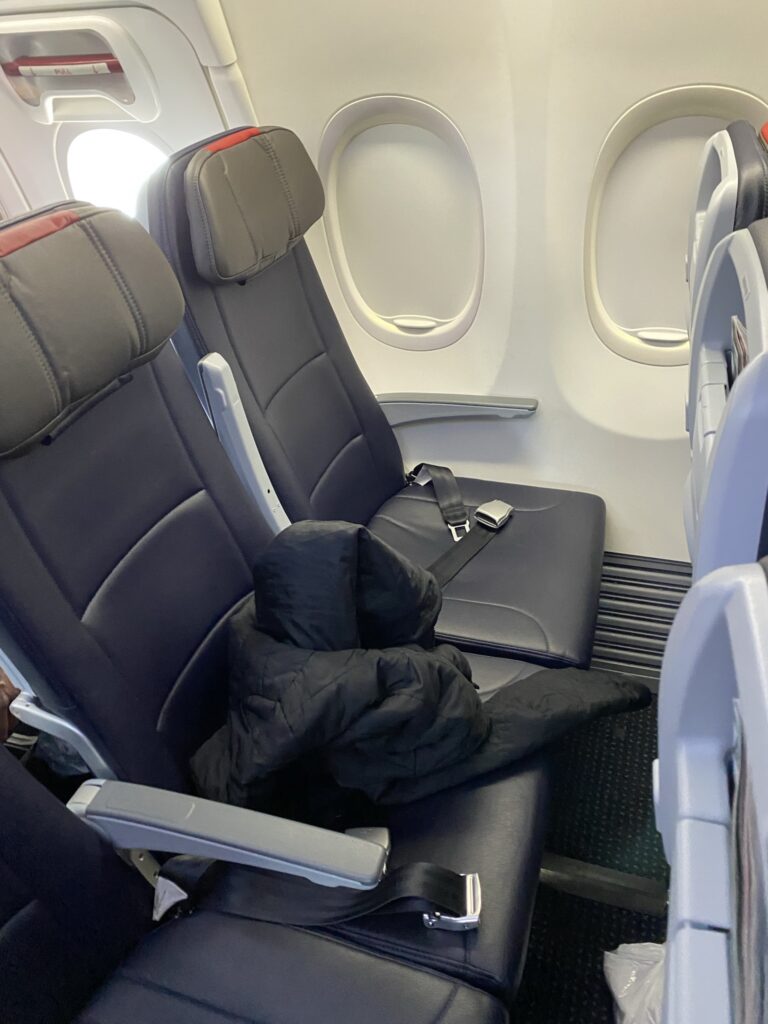 The Main Cabin seats all include a personal device holder, a conveniently placed USB port next to said holder, and one full AC power outlet for every passenger. Short of adding an in-seat entertainment screen, there's not much more that can be offered in a short-haul economy seat.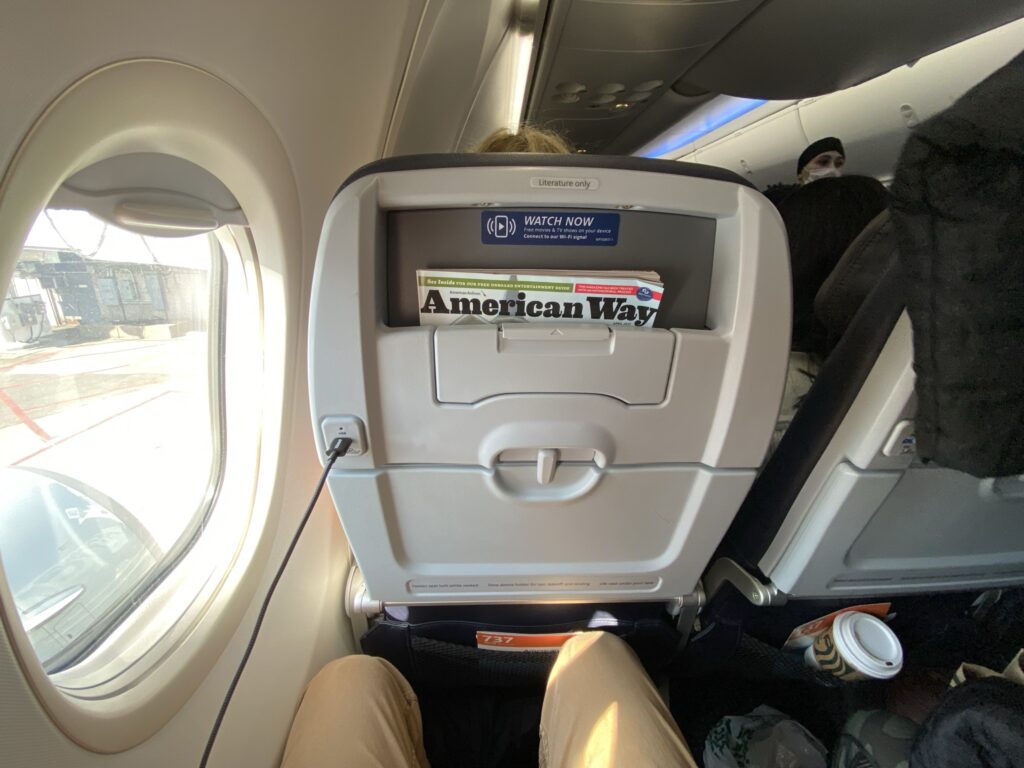 With my phone plugged into the USB-A port and my iPad mounted to the device holder, I browsed the entertainment and Wi-Fi options.
American's partnership with Apple Music was of no interest to me, but I did avail of the Apple TV+ content to watch a show I had not previously seen. Only two episodes of each Apple show were available.
Playback of the content was problem-free. And I didn't need an app to access any of the content I tried. The pandemic doesn't seem to have curtailed American's IFE content selection much, as there were plenty of movies to choose from.
While the American 737 fleet features speedy Wi-Fi from Viasat, I was unwilling to fork over the $19 for a flight pass on a 1.5 hour flight, especially since I would be on two flights that day.
American offered no option for a day pass, so those with connecting flights are on the hook for multiple payments unless they subscribe to a monthly plan.
American does not offer a free messaging option on its fleet. A disclaimer in the Wi-Fi portal said the carrier was trialing free messaging for services such as Facebook Messenger. However, iMessage and Signal did not work.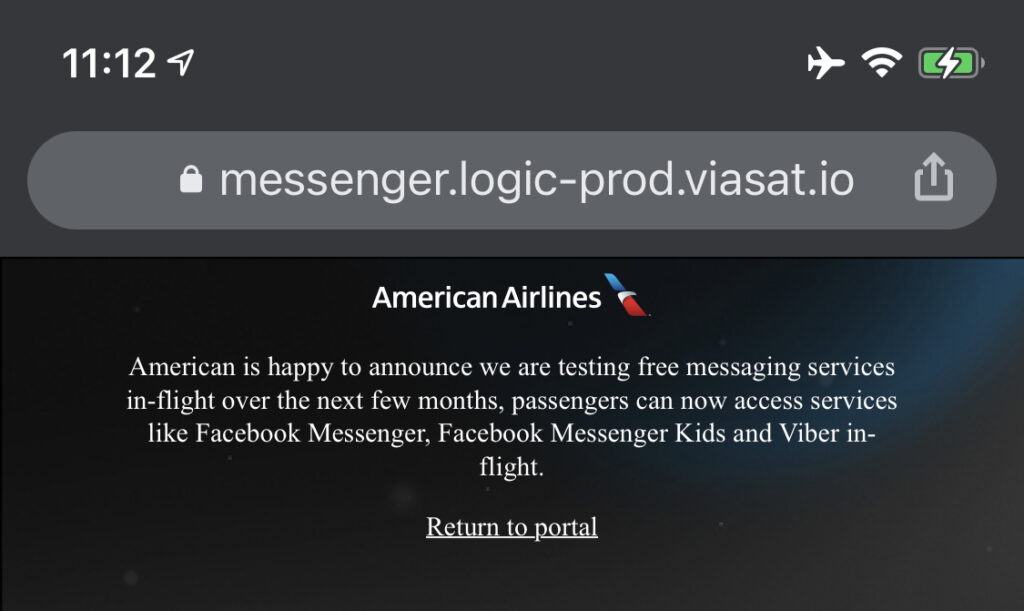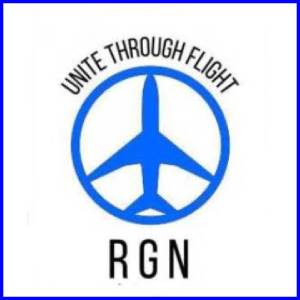 This is normally where I would talk about the onboard food and beverage service, but given that this flight was under American's minimum 900-mile threshold for service under its COVID-19 response plan, there simply wasn't any service.
Flight attendants made several passes throughout the flight to collect trash and were happy to bring passengers water when requested. Nothing was offered on this flight.
As far as domestic services go, this was totally unremarkable, but in a good way.
The aircraft was clean. All passengers and crew respected the face mask mandate. I watched an episode and a half of a TV show and got to Chicago 35 minutes early.
It all felt completely familiar but at the same time completely different.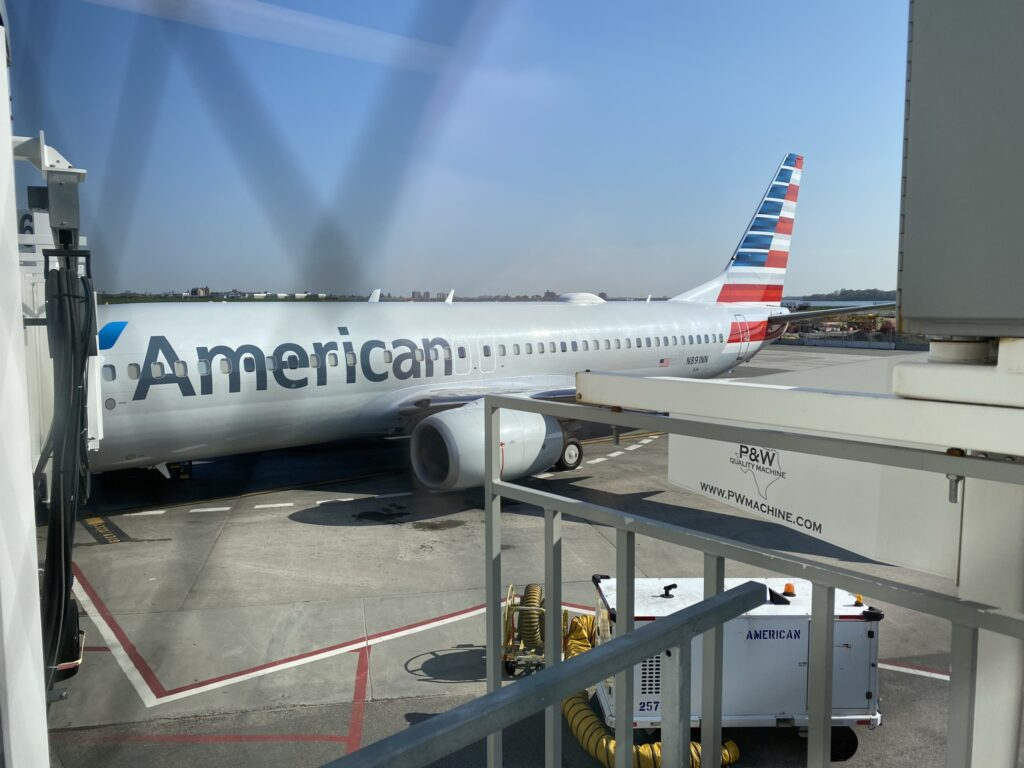 Related Articles:
All images credited to the author, Jason Rabinowitz