Delta Air Lines is vowing to equip nearly all its domestic mainline fleet with "enhanced" inflight connectivity by the end of 2022, after its first Viasat-enabled aircraft entered regular service on 1 May.
The US major in January 2021 selected Viasat's high-capacity Ka-band satellite-supported inflight connectivity system for more than 300 mainline narrowbody aircraft, in a deal covering both new delivery and existing aircraft, including Airbus A321ceos, Boeing 737-900ERs and select Boeing 757-200s – aircraft that historically operate on routes with high customer volume.
The first aircraft to be fitted with the system and enter service for Delta, a new A321ceo, is now being performance-tested and closely monitored by the carrier. Additional aircraft covered in the initial Viasat IFC order tranche are scheduled to enter service in June. Delta says it plans to outfit these fleets with the new service by the end of 2021.
But Delta also suggests that the rest of the domestic fleet is in line for upgrades. "Whether at home, at work, or on the go, the ways we use our personal devices are rapidly evolving. The need for reliable and fast connectivity has never been more important, which is why Delta is outfitting nearly all of its domestic mainline fleet with best-in-class high-speed Wi-Fi by the end of 2022," it says in a statement that is being read by many as meaning that Viasat may be on the cusp of winning more business.
Further hinting that more installs are in the cards, Delta says the initial Viasat equipage program is "setting in motion an aggressive installation timeline and scale to modernize the onboard experience".
Delta's incumbent IFC provider, Intelsat's Gogo Commercial Aviation, has been working to hang onto as many Gogo 2Ku-fitted tails at the carrier as possible.
Last year, Delta and Gogo amended their five-year-old IFC pact to provide for its early expiration on a fleet-by-fleet staggered schedule. In addition to the aforementioned aircraft types, the amended pact covers Delta's other Airbus narrowbodies (A319s, A320s, A321neos, A220s) and its Boeing narrowbodies (737-800s, and 757-300s). Beginning 1 July 2022, Delta's A330-900 and A350-900 fleets will expire, freeing the carrier to go in another direction for IFC on these widebodies if it so chooses.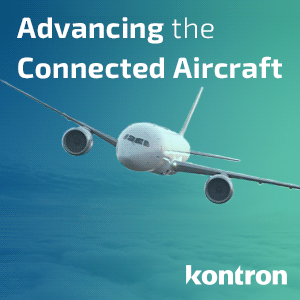 The Viasat system now live on Delta's first fitted aircraft "delivers a reliable and streaming quality connection to everyone onboard – a critical capability for Delta's vision for the future customer experience", says Delta.
Beginning in June, customers on any Viasat-enabled aircraft can access the service for what the carrier is calling a "simple and consistent $8 per flight per device no matter their destination". That's a price point that low-cost carrier Southwest Airlines has long charged for its Global Eagle Ku-band-powered IFC service.
In recent years, Delta suggested it would offer a free Internet browsing tier to passengers. But while it is committed to delivering free Wi-Fi in the future, it explained in January of this year that free Wi-Fi will not happen overnight.
A new Delta Portal Platform, meanwhile, is serving as the front page to the onboard experience coming later this summer to Viasat-fitted aircraft, says Delta. This portal will enable customers to connect, purchase, browse and stream from their device of choice.
"The Delta Portal Platform also gives customers access to free messaging available today and their favorite Delta.com services at no extra charge. And the platform is built to evolve as customer needs change, with new features planned for later this year," adds the carrier.
Related Articles:
Featured image credited to Delta Air Lines