Premium economy seems set to grow in importance to airlines as the world starts to recover from the COVID-19 crisis, with what was already the most profitable real estate by area looking to benefit from downgrading business travellers, pent-up premium leisure demand, and passengers who — after years of staying two metres away from people — don't want to sit at hugging distance of a stranger.
With the industry in dire straits, installing a fully new hard product is expensive, complex, and time-consuming, and even adding modifications is complex, as the COVID-19 screens mooted last year have shown us. But what about taking a leaf from the book of responses to the pandemic, and thinking about selling an empty middle seat, as many airlines did during the early pandemic? Could airlines add a middle-seat-economy class, whether or not that's branded as premium economy?
For a start, adding a middle-seat-free product would allow airlines to stimulate demand from passengers concerned about sitting directly next to a stranger for pandemic physical distancing reasons — without running into the quagmire in which Frontier Airlines found itself stuck when it tried directly to charge for a middle seat for physical distancing last May.
While demand is low, it also enables airlines to make the most of what would otherwise be entirely distressed inventory: the unsold seats at lower load factors.
And the ticketing class question is already solved: premium economy fare classes are widely available on global distribution systems, if airlines want to go down that route, while the ancillary revenue option is there for airlines who don't want to create (or expand) a proper premium economy class.
As longhaul narrowbodies grow in number, importance and flight time, offering something between business and economy will be crucial. Few of the existing longhaul narrowbodies do: US airlines' 757s go straight from Collins Diamond fully flats to extra-legroom economy seats without passing via a premium economy recliner, for example, and the situation is similar on most aircraft.
Notable exceptions are (or, indeed, were) the 757s from the sadly departed British Airways OpenSkies, which offered cradle sleeper seats in its Prem Plus premium economy, and perhaps the full-row "Economy Sleeper" product on Air Astana.
Offering a middle-seat-free product, particularly on aircraft without an existing recliner-based premium economy cabin would also allow airlines to provide at least a semi-consistent premium economy fare on connections. At present, passengers connecting from longhaul widebody premium economy end up in shorthaul narrowbody economy, which does not meet the needs of every passenger.
It would seem logical that there is demand value to be unlocked here. It seems likely that many business travellers could be persuaded to spend up for a middle-seat-free product, especially if branded as premium economy but not for business.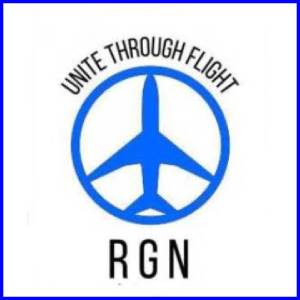 There are, of course, benefits to particular groups of travellers. With the withdrawal of so many Airbus A380 aircraft and their wider economy class seats, airlines could finally serve larger passengers and those disabled travellers who find travelling in the extra-small seats of most Boeing narrowbody and widebody configurations (namely the 737, 787 apart from JAL longhaul, and most 777 aircraft) problematic.
There's a question, of course, about what middle-seat-free premium economy might do to demand for the Eurobusiness so beloved of European carriers, particularly around the blurring of business class. It would seem relatively simple, though, for middle-seat-free premium economy to be behind the Eurobusiness curtain, butting right up against economy class.
British Airways, meanwhile, could leave its folding tables folded down. And, indeed, it is a rare Eurobusiness cabin that is substantially filled with direct-purchase passengers rather than connecting business class travellers.
All in all, a middle-seat-free class is one of the lowest risk, highest impact, simplest implementation changes an airline could make as it emerges from COVID-19.
Related Articles:
Featured image credited to Lufthansa