Whenever a company proposes reducing the weight of a significant cabin material by two thirds, the aircraft interiors industry takes notice. That's what UK-based foam manufacturer Zotefoams is talking about with its latest extra-rigid product, which it suggests "can displace the thermoplastic solids you see in a plane with a foam — and it's a third of the weight".
Runway Girl Network sat down at the virtual RedCabin conference with company director of high performance product business units James Bridges, to learn more about the so-called Zotek F OSU XR foam, with the XR standing for 'extra-rigid'.
"There is solid thermoplastic everywhere" inside the cabin, Bridges says, "from the trolley that is being pushed up and down, to inside the galleys where it's stored, the boxes it's stored in, to the actual seat structure, to where you're putting your arm, where you're putting your laptop, your tablet — everything is possible with these materials."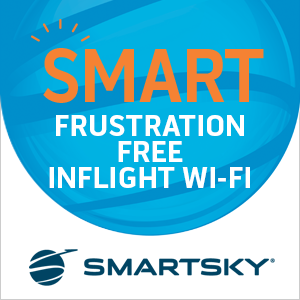 In essence, the process of making the foam starts as a resin powder feedstock that is extruded into an initial solid shape roughly the area of a piece of printer paper, using Zotefoams' proprietary processing 'secret sauce'.
Another process then diffuses the inert gas nitrogen at 10,000 psi inside a massive piece of autoclave equipment known as the 'rocket', to expand the shape to a sheet of approximately 1m x 2m (3' x 6') in area at 3cm (slightly more than an inch), which can then be cut, formed or otherwise processed for use.
"Essentially, what are you doing by foaming it is making a third of the weight," Bridges says, "and that allows you to do some strange and wonderful things: you can have hollow shapes formed which can support structures."
"You're not going to get to replace [thermoplastics] completely with an XR material," Bridges confides, but he suggests that "around the seat and around the cabin, there's a lot of opportunities where this material will be lighter and superior, because you can mould it work it really easily with existing tools, and if it sees heat it comes out with a very smooth finish, so it's very easy to clean."
Indeed, Zotefoams can either simply provide the flat sheets of the finished product — joinable via heatforming — to other companies, or do the thermoforming itself and provide fully formed pieces to the supply chain.
Certification issues with any new material are of course key. But the use of nitrogen in the foaming process, Bridges says, means that the material is inert and avoids any degassing or gas capture issues.
Less rigid foams based on similar technology, meanwhile, have for years been found in the environmental system, especially pipework, but also in areas such as the window surrounds of the Boeing 787 Dreamliner.
Helpfully for Zotefoams' plans, this means they are already compliant with existing cabin safety requirements like the OSU heat release standards and FR flammability ratings.
"Absolutely, we're looking at the refurb market," Bridges says. "There is a lot of business about 'well, if you keep the existing seat, what can you do with it just around that seat to improve it, refresh, re-life it'? A lot of it is damaged thermoplastic sheets around that seat, which if you replaced it, you could thermoform some funky shapes around it."
Indeed, Zotefoams has created some fascinating renders to suggest some of the options available with its current extra-rigid XR foams, and is looking to work more closely with other players within the supply side of the industry. And, Bridges teases, Zotefoams has more in the works for the near future, with even lighter and stronger versions of XR in development.
Related Articles: