Gogo Commercial Aviation president John Wade predicts that "freemium" and third-party payer models will dominate inflight connectivity in the years to come.
"One of the things I think people need to remember is despite some of the dialogue that's going on, terrestrial Wi-Fi isn't free. Wi-Fi in your home isn't free … So, there is a cost to providing Wi-Fi. Somebody is paying for it. So, if you think about that from the passenger perspective, and aviation in general, the person that's paying is either the airline, a sponsor, a third party or the passenger. All those models will still remain relevant," Wade tells Runway Girl Network.
"Now, if you're asking what I think becomes the most prominent, I think personally that over time, the freemium and the third-party payer will become the models that dominate."
Different shades of "freemium"
A portmanteau of "free" and "premium", the word "freemium" in connectivity is a pricing strategy whereby a basic level of Wi-Fi is provided free of charge, but additional features – such as a streaming-quality connection – cost a fee.
Hotels often employ this model, as do a number of airlines. Norwegian, for instance, touts a free web browsing tier for passengers, but charges extra for the use of social media, and more again for a streaming class of service, as supported by its aero ISP partner Global Eagle Entertainment. Air France, a customer of both Gogo Commercial Aviation and Global Eagle on different fleets, sets the free tier bar at a lower level by simply offering free messaging as baseline for passengers, while charging for Internet services.
Gogo Commercial Aviation's largest customer, Delta Air Lines, also offers free messaging. But while the airline has signaled its intent to ultimately offer free inflight Internet browsing to passengers, it presently charges for the service (passengers who buy before they fly can obtain 24 hours of access on any domestic flight for $19).
Inflight Wi-Fi add-ons
The third-party payer model has also been gaining traction of late. Inflight connectivity providers have forged creative partnerships with major telecommunications companies that effectively add an onboard Wi-Fi benefit to cell phone plans.
In the United States, Gogo Commercial Aviation and T-Mobile have a long-standing arrangement which allows T-Mobile Magenta plan holders to access free messaging and inflight Wi-Fi on US-based airlines operating Gogo IFC-enabled flights to, from, and within the country. In Europe, Deutsche Telekom's private mobile customers, who are members of at least its "Magenta Mobile M" plan, have been able to take advantage of complimentary inflight Wi-Fi since 21 April on Lufthansa Group carriers' short- and medium-haul flights. And Indian telco Jio recently teamed with inflight GSM provider AeroMobile to offer JioPostpaid Plus plan holders traveling abroad the ability to access voice and data services at affordable rates.
Customers "love" the inflight connectivity add-on for T-Mobile customers, says Wade. "It's one of the most popular add-ons that T-Mobile has. So, whether it's partial free/freemium or third-party payer, we think those are the models that will be the most prominent."
Notably, while Wade believes the sponsorship model remains relevant, he doesn't see it dominating.
Passengers are certainly paying attention to how IFC pricing is evolving. The more tech-savvy among them know that JetBlue Airways has long offered a free streaming class of service, in partnership with satellite operator Viasat and sponsor Amazon.
Given JetBlue's standard-setting IFC service, and the fact that American Airlines and Delta continue to require customers to pay, a Runway Girl Network reader asks: "Why would anyone fly American Airlines or Delta Air Lines on a domestic route while JetBlue Airways is providing free Wi-Fi and inflight entertainment on each aircraft?"
It's the sort of question that Delta would have anticipated, even before the coronavirus pandemic underscored the importance of connectivity everywhere. The carrier conducted a two-week trial of "full free" inflight Internet on 55 domestic flight segments a day in 2019 in partnership with Gogo. The test was not focused on supporting content streaming, but enabled browsing, email, shopping, social media and more free of charge. The parties observed that provisioning for the service would require additional satellite capacity because take rates for inflight Wi-Fi explode when financial barriers are removed.
Now that Gogo Commercial Aviation has been acquired by satellite operator Intelsat, which boasts a fleet of over 50 satellites, it is confident that the vertically integrated organization can meet the satellite capacity needs required to support free inflight Internet browsing for passengers at Delta and other airlines.
"Some airlines like Delta have made it quite clear they can go free. But not every airline is going to go free," says Wade. That is perhaps especially true now, given the COVID-19 crisis and its crushing impact on industry.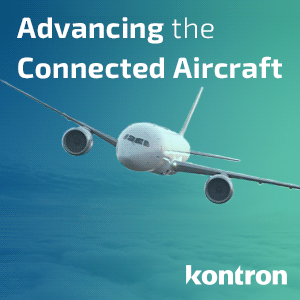 When Delta offers free inflight surfing, it won't be the first international carrier to do so. Air New Zealand, for instance, offers free inflight Wi-Fi to passengers via Inmarsat's Global Xpress network. ANZ blocks or limits certain high-bandwidth functionality, including the streaming of high resolution or full-screen video and cloud storage services. And passengers don't have the option to pay for those services.
JetBlue and Qantas narrowbodies are, at present, understood to be the only birds in the world offering a free streaming class of service to passengers, as supported by Viasat.
Delta could conceivably opt to offer free browsing while monetizing streaming under a freemium model. If any international airline were to offer free inflight streaming, period, to support passengers' appetites for over the top media, it would set a standard for connectivity over oceans.
Related Articles:
Featured image credited to istock.com/ozgurdonmaz