Japan's Shinkansen high-speed network is a marvel of technology, engineering, infrastructure investment, speeding a thousand passengers seamlessly from city centre to city centre at up to 320 km/h. Even that feat will increase to 500 km/h aboard the maglev Chuo Shinkansen later this decade — but what makes the Shinkansen so amazing, and what can other modes of transport learn from it?
Pricing is anything but dynamic
When booking your Shinkansen trip, you discover that Japanese rail pricing is an interesting beast, with the Shinkansen running on the principle that there is a base distance fare, plus the Seat Fee element depending on the class of service and whether you reserve a seat or take your chances with finding one in the unreserved cars.
For an example trip from Tokyo to Kyoto in December 2020, the fare is ¥8360, with the unreserved seat element ¥4960, reserved seat (in the low season) ¥5610 and a seat in the Green car (the business class equivalent) ¥10680. (¥1000 is roughly US$10 at current exchange rates, making the 2h15 trip around$125-190 depending on class of travel.)
The predictability this brings is useful. As a rule, what you pay today will be the price you pay next week or next month, low and high seasons excepted. That said, it is relatively expensive — hence the rise of Japanese low-cost carriers — and there's no real rail competition, so the lack of dynamic pricing means that passengers who could travel on off-peak services when overall demand is lower aren't incentivised to do so.
Stations offer ultra-local services
Whether you're at one of the city-centre mega-node stations like Nagoya or the smallest stopping-services-only intermediate stations like Hachinohe, you'll always find a range of services that seem incredible compared with many other countries.
Large stations often have massive commercial centres and large hotel towers attached, creating or anchoring major shopping and entertainment districts, while even the smaller stations will offer essential services.
Even in the smallest stations, these will often include at least one convenience store, a coffee shop or stand, a noodle bar, an ekiben stall selling bento boxed lunches, an omiyage souvenir shop, and often a cluster of businesses outside like hotels, restaurants and shops, plus of course the ubiquitous (and increasingly tap-to-pay with your commuter card) vending machines.
What's often striking about these stations is the local flavour you find: very rarely indeed will you find the generic McSomething chain. Here it's noodle specialities you won't find anywhere else, bento boxes made fresh with local products, regional food and drink, local specialty artisanal items, and sometimes organised markets or individual stalls (or even individual little old ladies) selling seasonal produce, handcrafted tchotchkes or handmade snacks.
There's something incredible about watching the world go by at top speed while snacking on tree-fresh sliced persimmons sliced on a market stall just minutes previously.
Onboard, it's clean, quiet and convenient
As you board from the neat line of passengers standing out of the way of alighting travellers, in most standard class cars on the Shinkansen you'll find yourself in a 2-3 configuration.
There are, however, some exceptions in 2-2, notably some operating in Japan's west, where demand pressure is lower than on the Tokyo-Nagoya-Osaka trunk route.
The Green car business class seating, meanwhile, is in a 2-2 layout throughout the Shinkansen network.
Seat pitch is exceedingly generous compared with aviation: usually around 40 inches in standard and 46 inches in the Green car.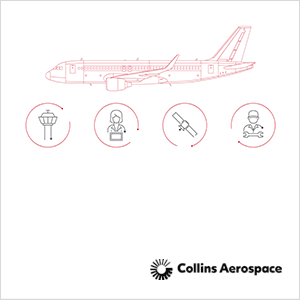 All seats have sizeable tables, with at-seat power offered on all modern Shinkansen and some also offering internet connectivity over wifi, while most of the network also has excellent mobile phone coverage.
Unlike most western trains, all seats rotate to face the direction of travel, although groups of four or six travelling together can swing one of their seat sections to create a four-square or six-square group.
While some older Shinkansen trains had smoking cars, modern versions provide individually ventilated smoking rooms instead, with the the latest N700S Shinkansen, for example, offering four across the sixteen-car train. Lavatories comprise sit-down, stand-up and accessible options that meet the needs of a wide variety of passengers, while all trains have level boarding and wheelchair spaces.
Shinkansen trains are impeccably clean, with the logistics of its expert cleaning teams deservedly renowned.
And it all gets you there on time to the second, with punctuality almost a religion among Japan's Shinkansen operators. In many ways, it's a sort of technological marvel made utterly everyday — the pinnacle of human engineering making simple, seamless travel a reality.
Related Articles: