Leisure travel is a massive part of the puzzle for aviation's COVID-19 recovery, but it remains a big unknown as we continue to read into surveys analysing passenger sentiment and demand in the short to medium term between now and when the expected SARS-CoV-2 vaccination programmes reach critical mass during the COVID recovery.
Bringing back leisure demand will take thoughtful work and innovation in parts of the journey airlines have control over: figuring out how to offer physical distancing to those passengers who want to purchase it in a way that doesn't feel like taking advantage or profiting from passenger concern will be crucial, especially as more of the airlines that were blocking middle seats stop doing so.
But in many ways, the greater problem is one that aviation's focus on COVID cabin safety has thrown up: people's concern is not just that they might catch the disease on board, it's that they might catch the disease at some other point in the process of holidaying.
It's true that airline and airport trade groups are calling for quarantine measures and other travel restrictions to be abolished following new recommendations published by the European Union Aviation Safety Association (EASA).
But it seems likely that there will be an interim period in the post-vaccine recovery where leisure travel demand — or at least part of it — will still be depressed by on-the-ground restrictions on arrival.
These are likely to be the facts of life of a pandemic that make leisure travel less fun: measures like sensible mask mandates, reduced events that may also include distancing, closed or restricted bars, outside-only restaurant capacity, and so on.
It's clear that some people will be happy to simply pick up where they left off pre-pandemic, in close-contact hotels with open buffets. But others will not be. Airlines need to figure out a way to serve them: to figure out how to persuade people that they can still have a fun holiday in the period while these precautions remain in place.
So far, passengers have — beyond the nonsense exemplified in the "private island all tested negative multiple times" meme from earlier this year — made something of an accommodation modal shift from hotels to self-contained, self-catering (or contactless-catered) cabins, homes and villas, especially those with their own separate outside space.
For aviation, part of the solution to its demand problem may be to work in close cooperation with other businesses and organisations on the ground to be able to package genuinely risk-reduced vacations.
As one example, a local convention and visitor bureau or tourism authority may well find it useful to create a standard for risk reduction across the whole journey. Think covered but open-walled queueing areas at airports, for example, or individual chauffeur transfers in vehicles with a masked driver and perhaps a physical barrier.
On the accommodation side, this could include training and certifying cleaning companies to perform best-practice self-contained accommodation weekly turns, with regular inspections, or ensuring that the accommodation remains unoccupied for 72 hours to further reduce risk.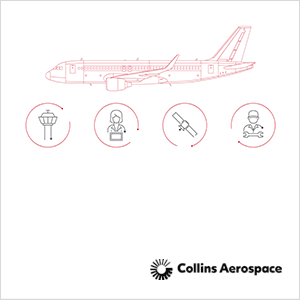 It could be putting in place multilingual apps for food delivery, or even curating "A Taste Of…"-style food delivery programs to both highlight local cuisine and support local producers and restaurateurs. What if it were easy to order a local meal with local wine to be dropped off at your door every evening? What if other options included details of lower-risk open-air farmers' markets, recipe guides or even daily Hellofresh-type boxed delivery of fresh local produce?
What about lower-risk activities, like active travel options like rural bike tours, or local vineyards with outdoor tasting spaces for independent wine flights, perhaps paired with snacking platters, with QR-code activated dégustation videos rather than being face-to-face with a sommelier?
There's a gap in the market here, and it's a gap that will be growing. If airlines want to shore up leisure travel as the world emerges from COVID-19, they should be the ones to fill it.
Related Articles: