Our world has changed, and will continue to change, as a result of the COVID-19 pandemic and its impact on our lives. As one of the most intrinsically changed industries, aviation in 2021 and into the future will inherently be unlike what it was like in 2020, let alone 2019 and previously.
Chelsea Meyers, design researcher at global design consultancy Teague, has been working on the future of aviation this year. Following her presentation at the RedCabin virtual conference, Runway Girl Network sat down with Meyers to learn more about what her research this year is suggesting for 2021 and the future.
To begin with, Meyers says, we are starting from a perspective where there is a changed expectation of space in all our contexts, whether that's at the grocery store, on the sidewalk, or in restaurants.
For the best part of a year already, many of us have got used to quite literally not rubbing shoulders with anybody outside our immediate households or quarantine bubbles.
Doing so on an aircraft, especially for the first time, is going to seem very strange for many people, when there is a kind of shared societal trauma about being too close.
Airlines will need to meet this changed expectation head-on in their passenger offerings.
While in May 2020 the US ultra-low-cost carrier Frontier Airlines' More Room middle-seat-free option went down like a cup of cold sick, May seems forever ago and the world has changed fundamentally in the last half-year. Can airlines reframe this offering as a sort of More Comfort or premium economy product, aimed at cost-conscious travellers, rather than as "only those who pay get the safety of distancing"?
There is likely to be, Meyers suggests, "a new sort of upswing of that Eurobusiness model, where there's some sort of innovative thing you plop down in the middle of the three abreast, and that's your solution for creating a more spacious experience in the economy cabin at least."
But do we need a piece of hard product to place in between the aisle and middle seats, whether that's like British Airways' fold-away table or some of the belt-in options mooted earlier this year? Or is this just another thing to wipe down with your airline-provided moist towelette?
"I think we'll start out by just having the option that is a little bit more productised than it is, or has been in the past: to purchase the middle seat as part of whatever you're buying," Meyers muses. "Maybe it's discounted, or maybe there's some sort of bundle package that gives you a service benefit, so you're getting a little bit closer to some sort of premium experience, premium economy at least."
That's certainly something interesting to think about from a product design, marketing and merchandising perspective for those carriers who offer longhaul premium economy but only economy and a business/first cabin on shorter flights.
"In this weird moment where passenger load is still sort of inconsistent and people's expectations are more sensitive, this is this is definitely a time to shift that product offering," Meyers says as we discuss the middle-seat-free prospect. "But for right now, it just feels like the the biggest benefit potentially, to the airline, and certainly a huge benefit to passengers who need the extra level of security to feel more comfortable in the air."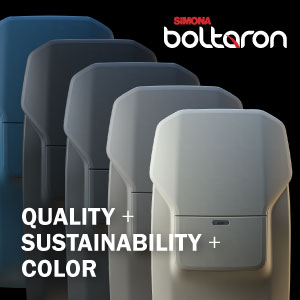 Fundamentally, airlines have an opportunity to reset expectations as the light at the end of the COVID-19 tunnel appears, but it will be crucial not to be hit by the oncoming train of seeming to profit in a predatory kind of fashion from passengers' worry, concern or fear.
"I think that they're taking the opportunity to change some things that they would have liked to change about the experience before, but it's too hard to disrupt passengers" in normal times, Meyers says.
"Now passengers don't have any expectations for the flight experience: they don't know what it's going to be like. So when they come back, [airlines] have this great opportunity to offer something new, offer something slightly different."
Main image, showing the sleek economy class seat on Virgin Atlantic's A350, is credited to Virgin Atlantic
Related Articles: