With what feels like a drumbeat of good news around vaccinations to prevent the ongoing spread of the SARS-CoV-2 coronavirus that causes COVID-19, focus is turning from hope and relief at seeing the light at the end of the tunnel to the practicalities of getting there.
It seems clear that early vaccinations will be focussed on healthcare workers and people living in residential care facilities, especially elder care, but in the next few months they will start to become widely available. And that poses a fundamental question to aviation, and to the governments that regulate airlines and travel: should vaccination against COVID-19 be required in order to travel, or to enter a country?
The question for governments is a complicated one, particularly as the anti-vaccine movement turns its attention to COVID-19. In France, for example, a country that in 2019 the Wellcome Trust said had "the lowest levels of trust in vaccines globally", President Emmanuel Macron said in his latest COVID-19 address to the French people « Je veux aussi être clair : je ne rendrai pas la vaccination obligatoire » : "I want also to be clear: I will not make vaccination compulsory."
In Australia, which has had substantial success combatting the spread of COVID-19, Qantas chief executive Alan Joyce came out strongly in favour of mandating the vaccine for passengers.
"We are looking at changing our terms and conditions to say, for international travellers, that we will ask people to have vaccination before they can get on the aircraft. Whether you need that domestically, we'll have to see what happens with COVID-19 and the market, but certainly for international visitors coming out and people leaving the country, we think that's a necessity," Joyce said in an interview with Nine News. Australia's government is considering making vaccination the alternative to its current mandatory hotel quarantine provisions, a mandate in all but name.
It's a question that is as much philosophical or ethical as it is practical, but from the point of view of the aviation industry it is likely that the practicalities will be key.
For airline industry workers and particularly for flight deck and cabin crews, airlines may well make vaccination mandatory for all internationally travelling staff, in the same way that some existing vaccinations, like yellow fever for example, are required.
A key question — and one discussed among airline passenger experience design professionals during this week's RedCabin aircraft cabin innovation summit — is how governments and airlines will manage any required passenger certification.
A number of options are available. It would seem relatively simple for any country requiring an electronic travel permit (like the US ESTA or Australian ETA) to add a section for some kind of proof of vaccination: uploading a vaccination record or medical professional statement, for example.
Yet with double-dosing required for early vaccines, the speed that many governments are planning to roll out the vaccine, and ongoing pressure on medical systems in many countries, the paperwork may be inconsistent and, perhaps understandably, producing proof of vaccination for travel may be likely to be a relatively low priority.
Passengers with genuine exemptions, meanwhile, are likely to face barriers, while those with less than genuine exemptions are likely to game any system put in place, although the potential immigration penalties of doing so on official government systems should have a dissuasive effect.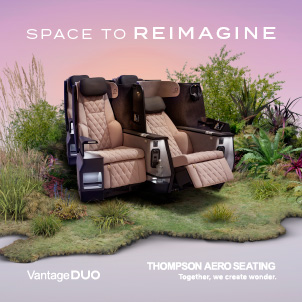 Anything less than an official government system may end up turning airlines into the vaccine police, in a similar fashion to the current requirements by many governments to verify that passengers are ticketed for onward travel.
There are obviously very reasonable questions to be asked about the practicalities here: how would it work with the COVID-accelerated growth in automated kiosks?
What about data protection rules and regulations like the US HIPAA and EU GDPR? Can some sort of mobile health passport be created in time? Are checkin agents best placed to perform this verification?
Can enough passengers be persuaded to provide proof via uploading a picture of their vaccination certificate to the airline's app or website in order to reduce airport administrative burden?
Related Articles:
Featured image credited to John Walton