In January 2019, United Airlines launched a new inflight entertainment platform on its Boeing 787-10 aircraft. The IFE system boasts a plethora of accessibility features benefiting passengers with vision, hearing or motor disabilities. Further illustrating the US major's commitment to accessibility, United recently released a redesign of its iOS and Android apps with the intention of improving the in-app experience for blind and visually impaired passengers.
According to United's press release, the redesigned app sports better color contrast, more space between graphics, and has re-ordered how content is displayed and read for users of Apple's VoiceOver and Android's TalkBack screen readers, which allow a person with little or no vision to interact with a smartphone through specialized screen gestures and synthesized speech output.
Special emphasis was placed on the day-of-travel experience, making it easier for blind and visually impaired passengers to do things like check in, access their flight status, and track their checked baggage within the app. According to a United spokeswoman, these areas of the app were emphasized because they are considered important to passengers with visual disabilities and allow these passengers to manage their travel independently, giving them more options for a contactless experience.
Before downloading the app, I decided to create a MileagePlus account on United's website since I did not have one. The process only took a few minutes and worked perfectly on my laptop using the JAWS screen reading software.
After downloading the app to my iPhone and opening it, I was taken to a screen which gave me the choice to sign in, create a MileagePlus account, or use the app as a guest.
Though I already had an account, I explored the process of creating one in the app. I noticed that the date picker for inputting a user's birthday did nothing when I tried to activate it, which would prevent a VoiceOver user from creating an account within the app.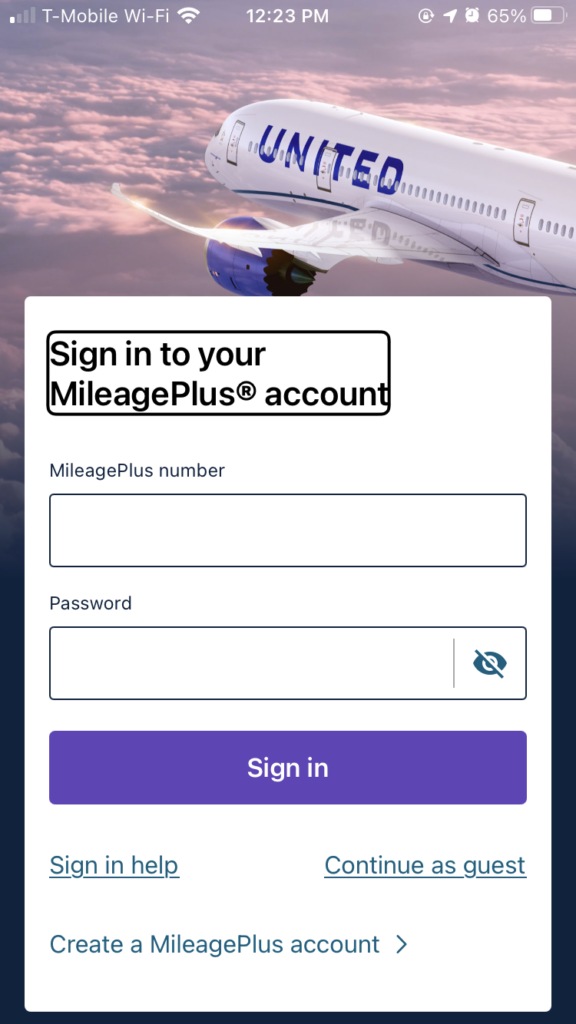 After signing in, the app took me to the home screen. Nearly everything on the screen was clearly labeled and flowed as expected except for the "top destinations from PHX" section, which had some reading order issues. Instead of reading "destination, date range, starting price" for each destination, it listed all the destinations, followed by all the date ranges, followed by all the starting prices. From this screen, I selected the button to view my account information and found no issues.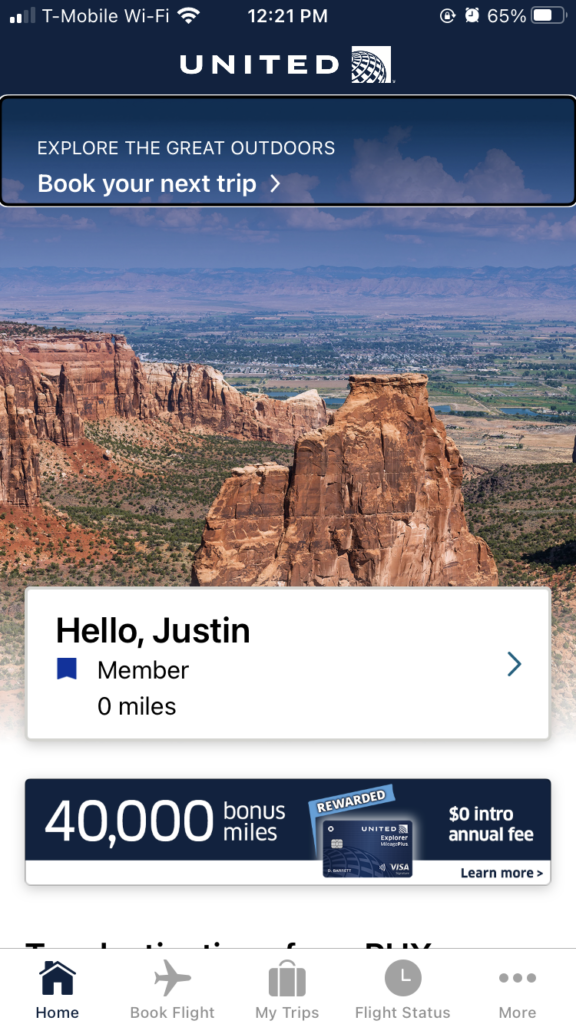 Next, I checked out the "Book" tab. I found all the form items to be labeled clearly but again ran into some issues with the date picker for selecting my departure and return dates.
For instance, it asked me to select both dates one after the other, but it didn't make any announcement that I should pick my return date after selecting a departure date.
Having VoiceOver make announcements to guide users through this process would help eliminate any confusion surrounding using the date picker functionality.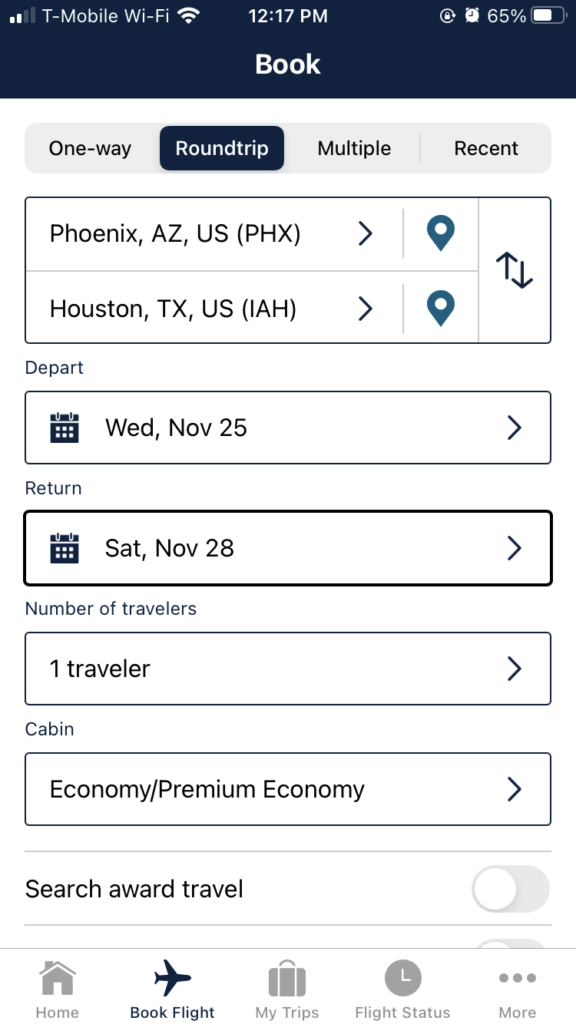 I also did a search for a Phoenix to Houston flight scheduled for later in the day. I had a couple of instances where VoiceOver's focus – or part of the screen I was interacting with – changed unexpectedly but was able to complete a search and view flight info as well as the seat map, standby, and upgrade lists for the flight.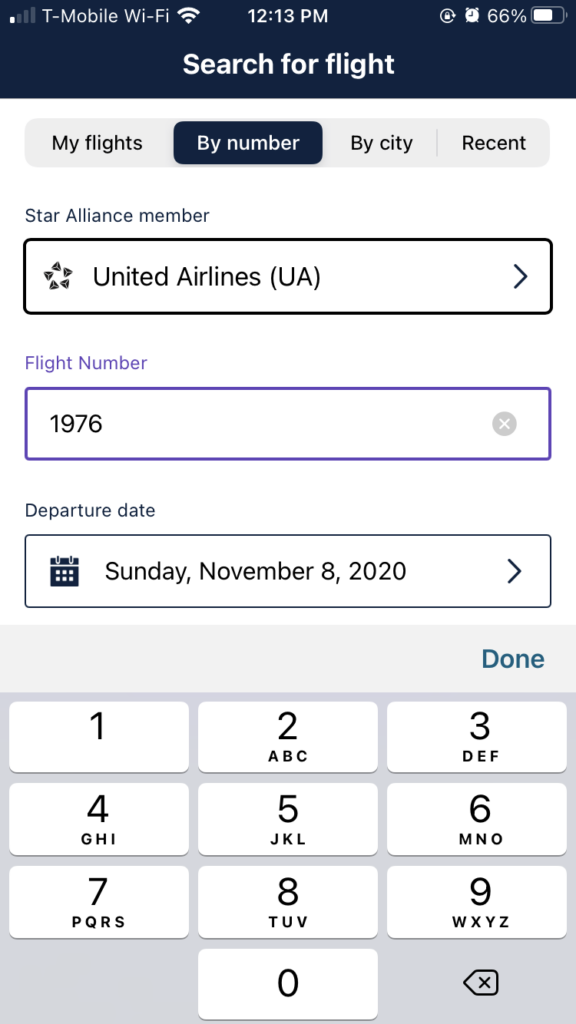 While I did identify a few issues with the app, the overall experience was quite positive. With the exception of the date picker not working when creating a MileagePlus account via the app, I could find nothing that would prevent a VoiceOver user from successfully using the app.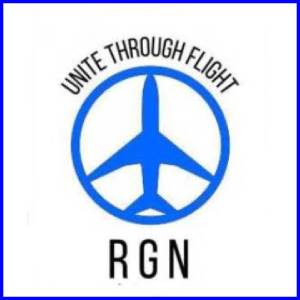 Accessibility improvements like this require time and a level of patience as bugs get worked out. A United spokeswoman told me to expect further accessibility enhancements to the app in the weeks and months to come, as well as other improvements across the airline's digital presence.
While airlines are struggling because of the COVID-19 pandemic, I am happy to see that at least one airline is making the effort to improve digital accessibility for its passengers. These updates to United's app are a step in the right direction and I look forward to seeing what United and its competitors can do in the future to improve digital accessibility and the overall passenger experience for passengers with disabilities.
Images credited to United Airlines. Screenshots credited to the author, Justin Yarbrough.
Related Articles: