In a normal year, and at a normal time, we'd be talking about the importance of the whole passenger journey in terms of lengthening airlines' brand exposure to travellers, improving customers' overall perception of their passenger experience, minimising the impact of factors outside the control of the airline like security and the terminal, making travel seamless, and so on. We'd call them "ancillary", or "upgrades", or "bundles", and they'd be presented as an add-on or an afterthought.
2020 is not a normal year. And during COVID-19, many people aren't considering key parts of their journeys as afterthoughts. Even in parts of the world that are taking the pandemic very seriously, essential travel still continues, while in others people are still making non-essential leisure travel. For the former group — and to a certain extent the latter — protection from the risk of contracting COVID-19 is a major concern.
Whatever your assessment of the various pieces of research on the risks of catching COVID-19 on an airplane – and the question is still open – air travel doesn't happen in a vacuum. And almost regardless of whether the air inside the cabin is cleaner than in the terminal (or the airside bus, or the peoplemover, or the rental car office…) the US Centers for Disease Control and Prevention are clear: "Travel increases your chances of getting and spreading COVID-19," the advice reads.
Part of the COVID-19 puzzle for airlines is the drop in passenger demand. Much of that is based on the fact that many (if not most) people feel unsafe travelling by air right now. If that wasn't the case, airlines wouldn't be spending quite so much money on trying to demonstrate and persuade people that it's safe.
But the devil is, as so often, in the details. Delta Air Lines, one of the carriers with the strongest game in the newly branded cleaning arena, says:
From the moment you check in to when you reach baggage claim, you'll experience the Delta CareStandard, designed to keep all surfaces and high-traffic areas clean and disinfected, give you more space, and offer safer service and personal care at every point in your journey.
But travel doesn't start at the check-in desk or end when you drag your bag off the belt, and airlines would do well to think about how they can design new services to help more passengers feel safe if they need to travel for essential reasons now, and even more so for non-essential reasons once vaccine takeup kicks into high gear.
In normal times, designing extensions to the whole journey can take many forms. It can be as simple as the low-cost carriers who offer coach, shuttle or taxi booking on arrival and departure, like Ryanair. It can be co-branded services, even if not directly operated, like easyJet's easyBus service in London, Paris, Geneva, Milan, Rome and Pisa. Extending the journey can also involve options like tours during layovers, like the transit programmes in Singapore, Seoul and other hub cities.
But how can we design these services in the age of COVID-19 — without running into the problem of casting the 'basic' product as unsafe?
Could it be including COVID-19 testing (like Lufthansa is organising) as part of the ticket — or as part of a "Peace of Mind" bundle?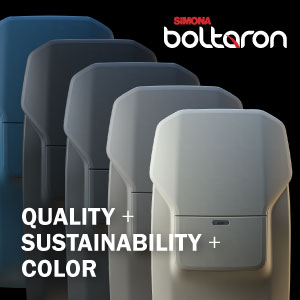 Is it offering specific protocols or vehicles with adapted hygiene barriers when it comes to chauffeur-drive pickup programs, or even designing those programs from scratch?
Is it working with hotel partners to design a certification program for pre-flight, layover or arrival stays, with confirmation of 24-hour decent room service meals, the ability to air out the rooms, HEPA air purifiers, disinfectant packs and so on?
Key to all of these options is that airlines can't do them alone. They need to design the whole journey alongside partners old and new.
And they need to think outside the box to get people comfortable with flying again.
Related Articles:
Main image credit, John Walton.