Wizz Air and ELeather have entered a new partnership to dress 32,000 seats across 146 new Airbus aircraft, entirely in sustainable, high-performance materials.
As part of Wizz Air's ambitions to continuously drive innovation and reduce its impact on the environment, the airline has selected a new Recaro lightweight seat with recycled leather upholstery from ELeather to be installed in 2021.
"Wizz Air is one of our longest standing customers. This new deal marks almost 10 years working together. We've always been proud to partner with brands that have strong environmental agendas and Wizz Air is a great example of an airline that takes a more holistic approach when selecting sustainable suppliers and their products." said John Kennedy, CEO, ELeather.
Wizz Air worked alongside ELeather and Recaro to develop the sustainable seat solution for the carrier, in support of the numerous initiatives the airline is already committed to. Wizz Air has reduced its carbon footprint by utilizing efficient Airbus aircraft and prioritizing sustainable, lightweight products for its cabins among all Airbus 320 family operators.
The ELeather seat material is made using recycled leather content and designed to increase performance while achieving a significantly lower environmental footprint. "ELeather are proud to be part of this project, helping Wizz Air achieve their sustainability ambitions," said John Kennedy, CEO, ELeather.
The new SL3710 economy class seat is extremely light, weighing approximately eight kilograms. The design is efficient and durable, and it's the cost-effective choice for airlines interested in minimizing fuel and maintenance costs. ELeather materials are lightweight, extremely durable and inherently easy to maintain making the combination of seat and cover a perfect match for Wizz Air.
Wizz Air, one of the largest low-cost carriers in Europe, is headquartered in Budapest, Hungary and is a part of the Indigo Partners portfolio. The airline serves over 160 destinations in 46 countries across Europe, North Africa and the Middle East. In 2019 40 million passengers flew on one of the 132 Airbus aircraft in Wizz Air's fleet.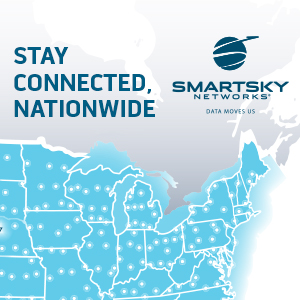 About Wizz Air

Wizz Air, the fastest growing and greenest* European low-cost airline, operates a fleet of 132 Airbus A320 and A321 aircraft. A team of dedicated aviation professionals delivers superior service and very low fares, making Wizz Air the preferred choice of 40 million passengers in the financial year F20 ending 31 March 2020. Wizz Air is listed on the London Stock Exchange under the ticker WIZZ. The company was recently named one of the world's top ten safest airlines by airlineratings.com, the world's only safety and product rating agency, and 2020 Airline of the Year by ATW, the most coveted honour an airline or individual can receive, recognizing individuals and organizations that have distinguished themselves through outstanding performance, innovation, and superior service.
* Wizz Air's carbon-dioxide emissions were the lowest among European airlines in FY2019 (57.2 gr/km/passenger)
About ELeather
ELeather is the pioneer of sustainable, engineered leather, transforming leather into advanced materials while achieving a significantly lower environmental impact.
ELeather reduces waste, increases performance and enables brands to create extraordinary products and memorable customer experiences while improving sustainability.
Born in the UK, ELeather has grown to supply industries ranging from transport to consumer markets across the world.
Exporting to over 40 countries with an established blue chip global customer base, the ELeather team are proud to supply over 150 airlines, including the world's four largest, as well as transforming over 12,000 rail vehicles and providing a better passenger experience to many leading bus operators and OEMs.
ELeather has received multiple technology and sustainability awards, including The Sunday Times 'Tech Track 100' and 'International Track 200', Global Cleantech 100, the ACM Greener Pathways award, and the Financial Times 1000 Companies to Inspire Britain.