Underscoring the crushing impact of COVID-19 on the passenger experience (PaxEx) industry, Safran today reported that revenue for its aircraft interiors segment plummeted 55.7% year-over-year in the third quarter, as production rates for widebody programs remained depressed and airlines postponed aircraft retrofit projects and associated product deliveries.
The French multinational corporation, which has been in cost-cutting mode amid the pandemic, explained that aircraft seat sales in the third quarter were strongly hit by the deferral of business class seat deliveries.
It also saw lower sales volumes for lavatories on regional jets, galleys on the Airbus A320, A330 and Boeing 737 MAX programs, and catering equipment.
Within the Safran Passenger Solutions business, "connected cabin (IFE), air management and custom cabin interiors activities were all impacted", said the firm.
Notably, Safran's aftermarket services revenue decreased by 64.9% (61.9% on an organic basis) during the third quarter "mainly due to the seats aftermarket" as well as reduced cabin spares sales for galleys, trolleys, and catering inserts, as well as maintenance, repair and overhaul activities.
Safran's other business segments, including aerospace propulsion – which sees it exposed to the 737 MAX, the A320neo and Comac C919 narrowbody programs through its CFM joint venture with GE – also saw year-over-year declines, but not quite as steep as in aircraft interiors.
"Unlike other divisions, aircraft interiors showed a decrease in activity in September," noted the firm.

During the third quarter, Safran did manage to secure a couple of new aircraft seating contracts, however. It was selected by a US airline to provide business class seats for its new Boeing 787 (believed to be United Airlines for its Polaris rollout.) An Asian airline also tapped Safran to provide economy class seats "for its future A321 and business class seats for its new Boeing 787", said the company.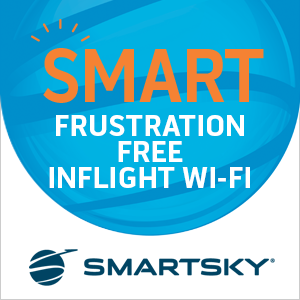 Despite a challenging third quarter, Safran's overall earnings for the period represented an improvement over second quarter results across all business activities. It posted third quarter revenue of nearly EUR 3.4 billion, a decline of 44.5% compared to the year-ago period.
"After a second quarter strongly hit by the impacts of the COVID-19 crisis on all activities, the third quarter has seen a lesser deterioration. Thanks to the efforts of Safran teams worldwide, the implementation very early in the year of an ambitious adaptation plan has been key in a context of a prolonged air traffic crisis, which allows us to confirm our financial targets for the end of the year," said CEO Philippe Petitcolin in a statement.
"More than ever, we keep cutting costs while preserving our technological roadmaps. I am convinced that innovation will be central to emerging from this crisis."
Indeed, despite continued unpredictability about the pace of air travel recovery, Safran is maintaining its full-year 2020 outlook. It expects adjusted revenue to decrease by approximately 35%, and to report positive free cash flow generation in the second half "despite still strong uncertainties" regarding the evolution of its working capital.
Related Articles:
Image at top credited to Safran