Retail inMotion (RiM), one of the world's leading providers of retail and technology solutions for airlines, and technology led digital magazine publisher e-Mersion Media (e-MM) are pleased to announce an exclusive partnership focussed on expanding the provision of digital content into the international airline and rail markets.
"Personalisation is becoming more important than ever in the airline industry and offering the right products to the right person at the right time makes the difference between a good on-board experience and a great one," said Stefan Patermann, CEO of Retail inMotion.
"Through our partnership with e-Mersion Media, we hope to further digitise and break new ground in inflight retail. By combining e-Mersion Media's high-end digital magazine publication platform with our retail capabilities and end-to-end technology platform, we are able to upgrade the passenger experience and provide them with a more flexible and custom-built retail offer," added Patermann.
e-Mersion Media provides brands with innovative digital publishing solutions. The interactive bespoke mobile platform delivers a fully immersive experience to the users while also driving significant ancillary revenue channels for advertisers.
Founder and Managing Director of e-Mersion Media, John Iliopoulos, said, "The e-Mersion Media team are delighted to be partnering with Retail inMotion, one of the world's best on-board retail and end-to-end customer experience providers.  We very much look forward to working closely with RiM to be able to expand their unique offer to both their current and future clients. We are confident that our ground-breaking fully interactive digital publishing platform will not only enhance the entire customer journey of passengers but also open up new revenue opportunities for RiM's partners".
"Our goal with eMersion Media has always been to deliver the 'next chapter in publishing'. We are going beyond traditional print magazines and digital pdfs to provide bespoke, mobile solutions that truly engage a brand with its audience by delivering an environmentally sustainable and mobile friendly experience with access to live content and the ability to shop safely online, in real time."
"In a post-COVID world consumers are going to demand paperless, virtual experiences and e-Mersion Media is well placed to help magazines, brands and events deliver these experiences to transition successfully into the future."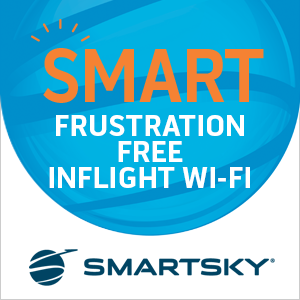 Click on this link for a 20-second video announcing the partnership.
About e-Mersion Media
e-mersion.media (e-Mersion Media Pty Ltd) has pioneered ground-breaking magazine digitisation solutions using technology to enhance content and build engagement. Its bespoke platforms provide advertising opportunities complete with end-to-end usage, engagement tracking and user data analytics.
Within the context of the aviation and travel sector, e-Mersion Media provides a digital solution for airlines and rail services to economically and efficiently manage the on-board experience. Remote delivery of services including to the passenger's device are inflight entertainment (IFE), inflight magazine, on-board duty free with shop directly from seat, food and beverage direct from seat ordering and payment, safety and security information and fully interactive advertising.
About Retail inMotion
Retail inMotion is an on-board retail and technology expert for the travel industry. Its culture of collaboration and innovation continues to help it steadily strengthen its position in the global on-board retail industry. Retail inMotion offers proprietary products, solutions and services in technology, crew engagement, product development, and fully outsourced on-board retail services.
Retail inMotion is a wholly owned subsidiary of the LSG Group. In 2019, the companies belonging to the LSG Group achieved consolidated revenues of EUR 3.4 billion.