With Europe heading back into strict COVID-19 lockdowns, travel has been reduced to the essentials. For an essential, last-minute trip from France to the UK this October, the best option for this journalist was the car ferry between Caen's Ouistreham port and Portsmouth.
This is the only France-UK non-freight route operated at the time of writing in late October 2020 by the French Brittany Ferries line, which has cut most of its passenger services in frequency or in their entirety. Even here, foot passengers cannot travel until 23 March 2021 at the earliest: you need to be on or in a vehicle.
Booking was easy — in this case, amending an existing booking via the call centre. Travelling with parents who have mobility restrictions, it was simple to request specifics on the accommodations available on this particular ship, which vary between the Brittany Ferries fleet.
Travellers with any similar requirements should, however, ensure they have clarity from their ferry operator at the time of booking, whenever any timetable or ship changes occur, and shortly before departure. Ensuring the right cabin is somewhat tricky, because while Brittany Ferries' systems automatically allocate an accessible cabin if you booked one, those cabins differ in configuration between ships.
On this ferry, the Normandie, for example, the PRM cabins on board offer two bunks – one on top of the other – with one passenger having to climb a ladder, so in the event that both passengers are unable to do so, you'll need to request other options.
On arrival at the departure port, the process is similar except for being presented with a bilingual leaflet explaining the COVID safety measures on board and at the ports.
The roll-on, roll-off process has changed too. On embarkation, crew direct passengers from their vehicles to the lift or stairs one at a time to avoid crowding or queueing.
On arrival, passengers are requested to wait in their cabins until they are called, sequentially, according to the colour of a sticker on their cabin ticket. This worked well, with almost empty hallways, corridors, public areas and lifts both getting into and out of the ship.
A mask mandate in public areas on and off the ship is firmly in place, since the ships are French and that's French law. Hand sanitiser is everywhere, especially around lifts and stairs, while ship passenger capacity is limited to 50%, and indeed this smaller vessel, the Normandie, felt very empty indeed.
Brittany Ferries requests passengers stay inside their cabins for as much of the journey as possible, and indeed with a long drive ahead of me I snoozed as much of the crossing away as I could. Inside the cabins, the only visible changes are information placards explaining what's being done to keep travellers safe.
Public areas are accessible, although adjacent seats are marked off, while shopping, food and beverage options are markedly reduced, with takeaway options sealed and serviceable.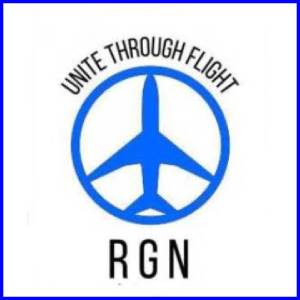 Deck areas are also open, and indeed taking in the fresh sea air an hour or so prior to arrival was very invigorating.
Satellite wifi (which, from the portal, would seem to still be via Telenor) is available, though only free in public areas. This seems a perverse incentive: surely making free connectivity available to passengers in their cabins makes sense during the pandemic.
All in all, the experience lacked the fun and frivolity of travelling by ferry in normal times: the glass of wine on the outside deck, a nice French dinner in the restaurant, an idle browse through the onboard shops, and so on. But these are not normal times, and Brittany Ferries is to be praised for its efforts in maintaining a safe essential service during the COVID-19 crisis.
RGN's journalist adhered to all public health requirements during this essential travel.
Related Articles: