Qatar Airways is celebrating the launch of its 100th aircraft to feature high-speed inflight Internet, which enables passengers to stay connected in-flight.
The carrier, which previously offered a far slower IFC service known as SwiftBroadband, boasts that it now offers "the largest number of aircraft equipped with the most superior high-speed broadband on board in Asia, the Middle East and North Africa".
Qatar Airways has been rolling out Inmarsat Aviation's GX IFC solution for years. Thales, a GX integrator and value added reseller, in 2015 told Runway Girl Network that an initial Qatar Airways A350 had been installed with the solution.
However, the airline said in a statement last week that it formally launched the GX equipage program in 2018. Its 100th aircraft to be fitted with GX-powered connectivity is an Airbus A350-900 (A7-ALC).
The terminal is based on Honeywell's JetWave system.
Notably, Qatar Airways passengers on flights fitted with GX Aviation can receive up to one hour free access to the "Super Wi-Fi"-branded service.
"With connection to our loved ones and friends now more important than ever during these challenging times, we are delighted to work with Inmarsat and its GX Aviation technology to bring high-speed Super Wi-Fi broadband to passengers on board our fleet as part of Qatar Airways' exceptional five-star service," said Qatar Airways Group chief executive Akbar Al Baker.
Inmarsat Aviation president Philip Balaam said feedback from passengers has been "hugely positive".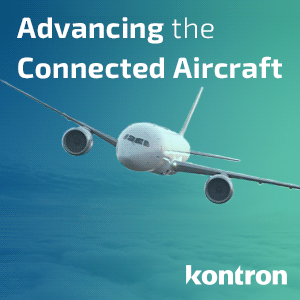 Despite its clear approval of how the Inmarsat GX solution performs, Qatar Airways in November 2019 revealed it would take a multi-source approach to inflight connectivity and live television. The carrier selected Gogo 2Ku for 70 aircraft, including its Boeing 787-9, 787-8 and Airbus A380 fleets.
At that time, Qatar Airways said the 2Ku service was expected to go live in 2020.
The future of the A380 world-fleet is, however, in question given the COVID-19 crisis, which has seen the grounding of many four-engined jumbos, including at Qatar Airways.
The airline told Aviation Week that not all A380s will return to service.
Related Articles:
Featured image credited to Qatar Airways